Sport Specific Information
The health, wellbeing, and safety of each individual in our Volleyball Family is our top priority.
As such, we are continually monitoring the evolving situation regarding the global coronavirus pandemic in complete coordination with the relevant international and national health and sports authorities.
We have created this dedicated webpage to: 
1) Inform – you can find key information and relevant links regarding the current situation, the latest announcements on CEV events, and answers to commonly asked questions in the FAQ section.
2) Advise – the quick links section lists relevant web pages from international and national health authorities with recommendations to help you stay safe and healthy
3) Educate – we have also provided links to free courses and activities which you may find useful.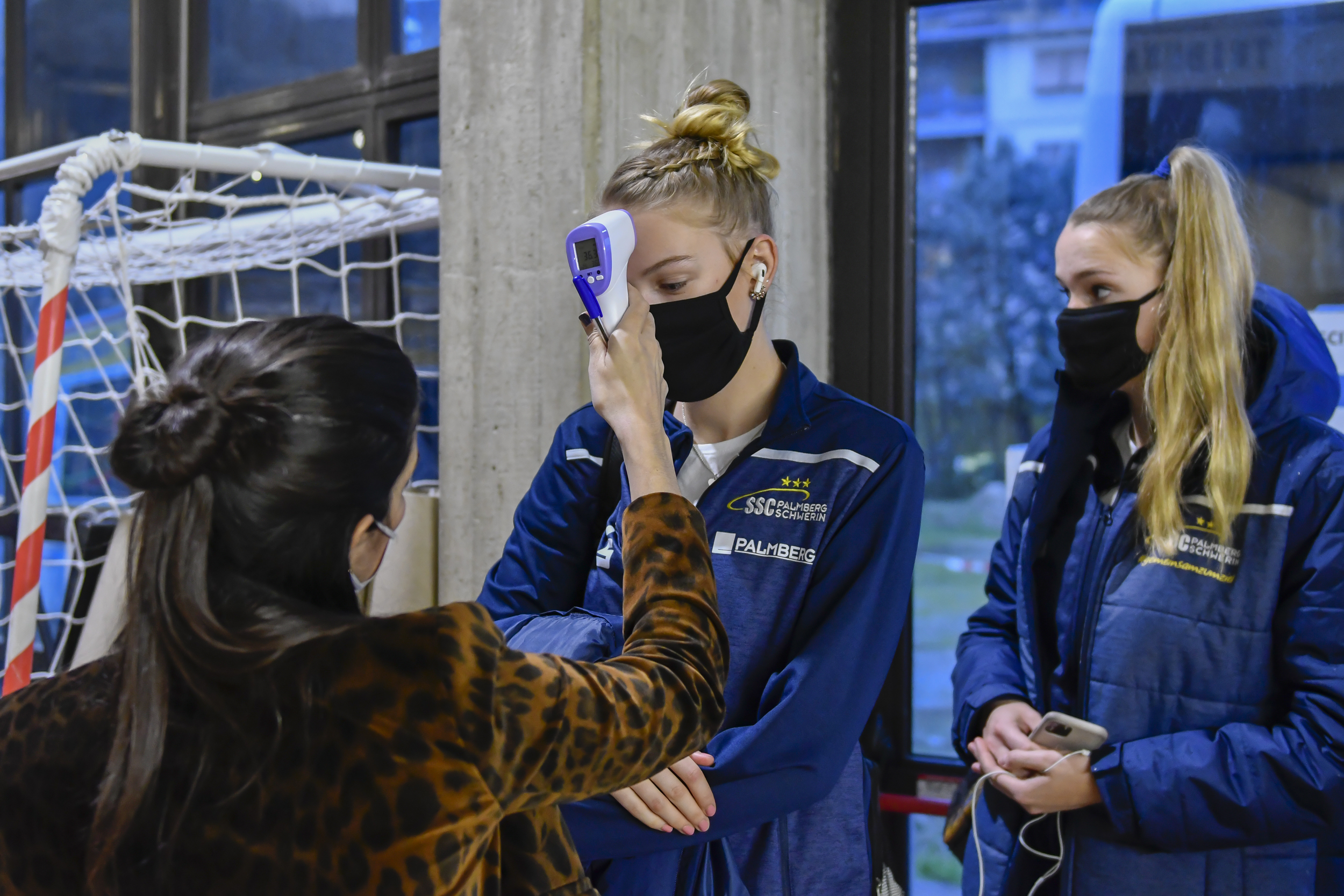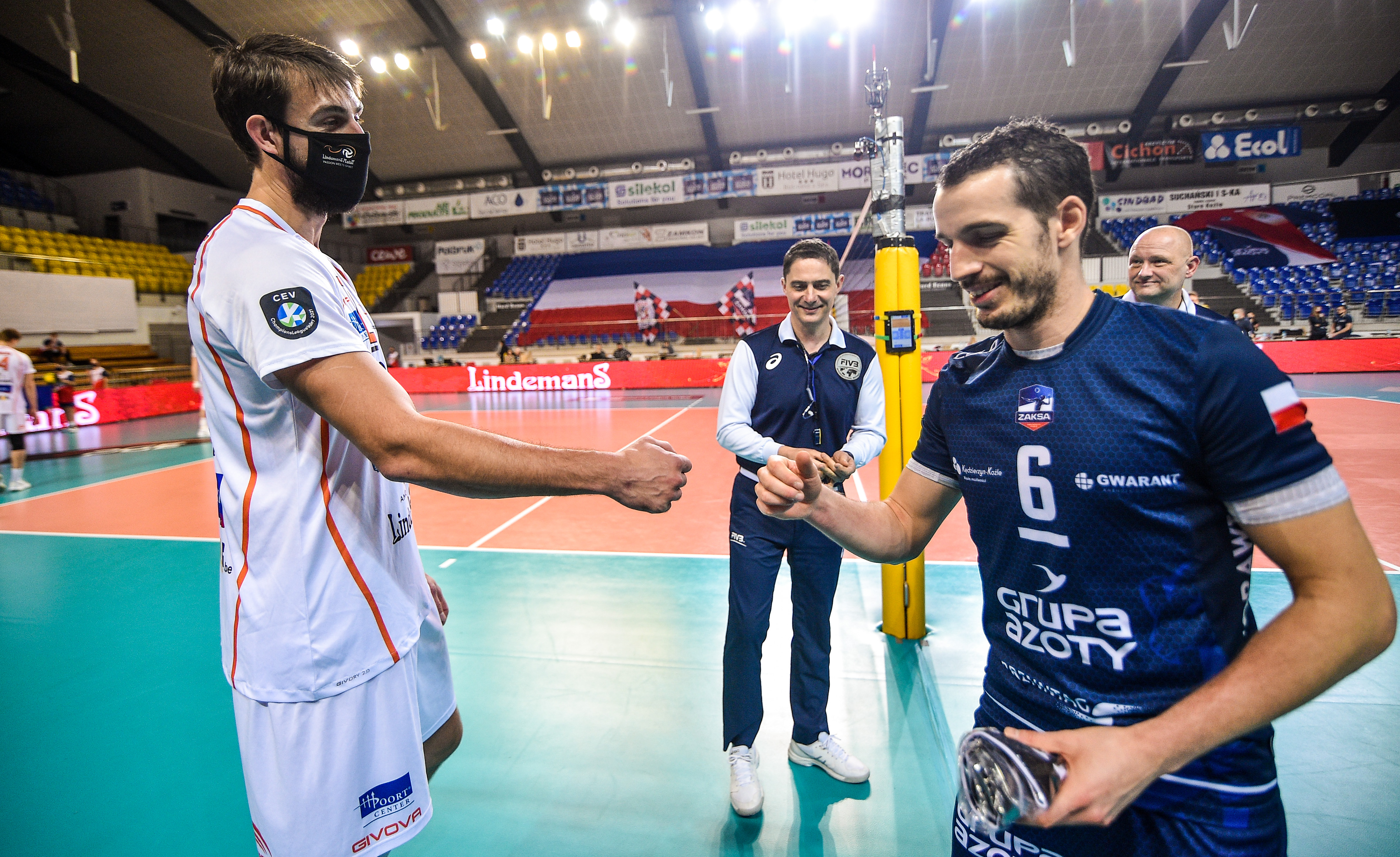 Open Letter from President Boričić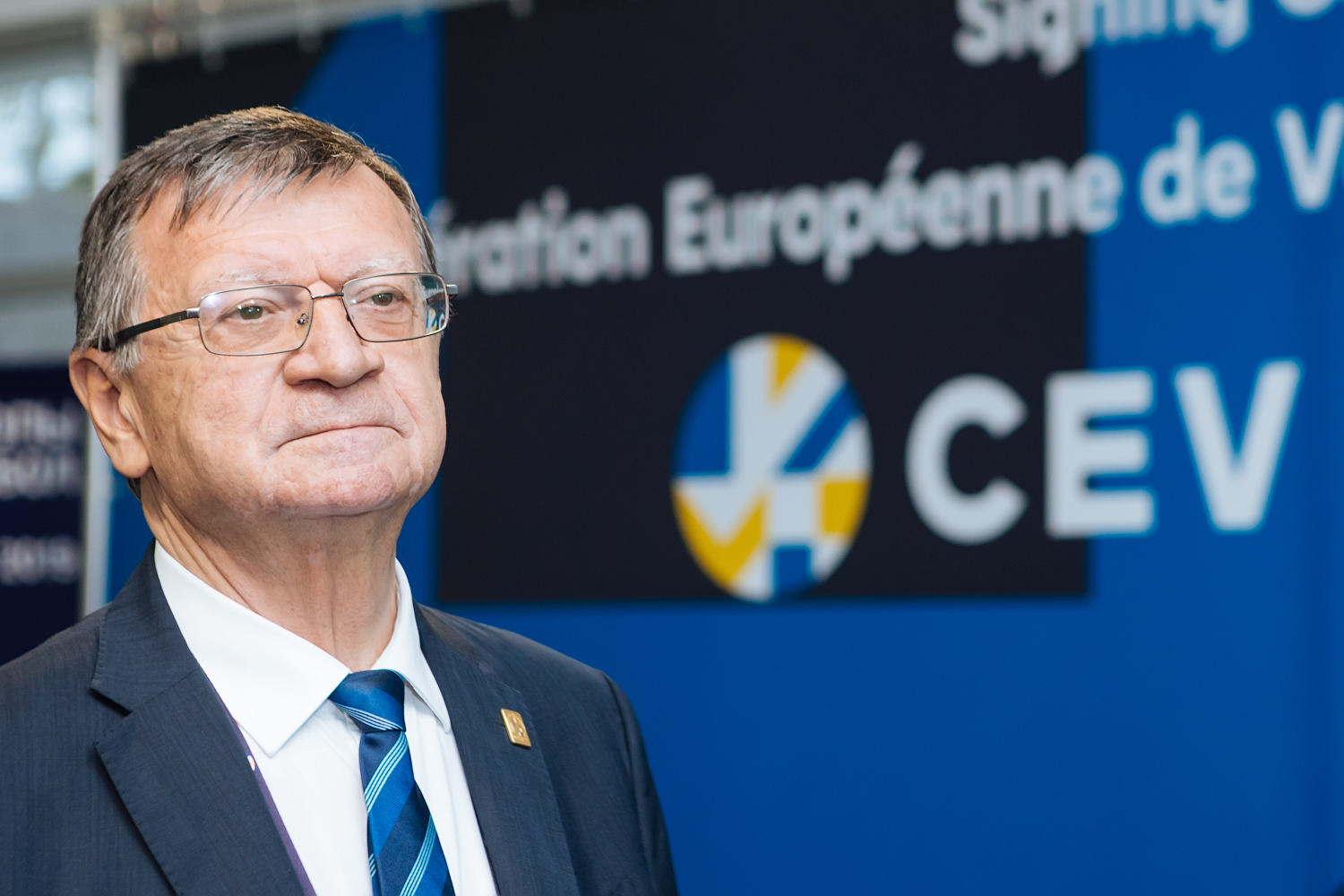 Interview with President Aleksandar Boričić
1) What is the essence of the 'Marshall Plan' announced and adopted by the CEV to re-start activities after the coronavirus pandemic?
Aleksandar Boričić: As we all know, we have been going through an unprecedented crisis and exceptional circumstances call for exceptional measures. After establishing and keeping a continuous exchange of information and communication with all of our stakeholders in order to understand the challenges they are facing, the CEV Board of Administration approved on Thursday a series of measures aimed at re-starting our activities, as well as at supporting members of our Volleyball family. The total value of this package for our stakeholders stands at € 11.5 million. This is something historic in Volleyball and maybe in sport in general and as such, you may well regard this as some sort of post-coronavirus 'Marshall Plan' for European Volleyball.
2) Can you elaborate on the main areas where the CEV is planning to support members of the Volleyball family?
Aleksandar Boričić: Volleyball is a team sport, where teamwork, cooperation and solidarity are essential in order to achieve success. The very same core values remain paramount in times of uncertainty, like those we have been living in for the past few weeks. The CEV will support its stakeholders, primarily National Federations and clubs, by showing flexibility and acting as a mediator in order to find solutions that can benefit all of our members. This applies to the re-scheduling and eventual delivery of planned competitions, the release of marketing rights, as well as the provision of financial support to organisers and travelling teams, and the provision of certain liquidity for clubs and federations. We will re-start our activities keeping in mind that the well-being of everyone associated with our sport is our top priority and by closely monitoring the situation, as countries will slowly ease the lockdown measures that have been in place for some weeks now. The CEV will always act responsibly and take any action based on the latest information provided by international and national health authorities.
3) Do you think that the coronavirus will have a heavy impact on the Volleyball family and especially on clubs?
Aleksandar Boričić: I believe we all share a feeling of uncertainty but sticking together is the best medicine we can resort to in order to cope with the challenges that lie ahead. I wish for us to show that ours is a family where we look after each other and support especially the weakest of our members. It is very difficult to predict to what extent the crisis will affect not only Volleyball clubs, but the global economy as well, even though many of our partners have already raised their concerns. However, the CEV is aware of the crucial role the clubs are playing for European Volleyball and are supporting the clubs in the frame of our so-called 'Marshall Plan' with a serious amount of money. We realise that those working at the grassroots level, not only with the elite, may be suffering as a result of the crisis – however, I believe that solidarity and mutual support can help us overcome these challenges.
4) Will there be any competitions in the summer of 2020?
Aleksandar Boričić: Obviously, much depends on the ability to control the spread of the virus, while researchers and scientists are making progress towards the development of a vaccine. Despite the general uncertainty, our contingency plan includes a calendar of events scheduled for the summer of 2020 as well as deadlines to decide whether these can go ahead or not. Unfortunately, we have had to cancel the remainder of the European Cups season as well as the 2020 edition of the European League, since at this stage the conditions for their delivery are simply not there. However, the plan is for us to be able to deliver age-group qualifiers and Final Rounds, EuroVolley 2021 qualifiers as well as a number of Beach Volleyball competitions in the late summer provided it is safe for everyone to do so. In case these events cannot be held, we have now defined a clear plan and timeline for alternative dates and solutions.
5) The international calendar has been the subject of many discussions for many years already. Do you expect additional challenges now to accommodate the instances of national leagues / Federations with those of international organisations?
Aleksandar Boričić: As I am always aiming to stay positive, I see this rather as an opportunity to foster dialogue than as an additional challenge. The coronavirus has brought competitive sport to a standstill across the globe, with many competitions cancelled or postponed, including the Olympics. Since we are all in the same boat, an open, frank and continuous dialogue will be paramount. This is what we, at the CEV, have been pursuing for a while already and we will continue to do so – exchanging views with all of our stakeholders to find common solutions in a spirit of solidarity. We have to find and establish the conditions for a win-win situation for all of us.
6) Finally, what would you say to members of the Volleyball family, including fans, who very much look forward to the return of competitive sport?
Aleksandar Boričić: The CEV has been operational since the very beginning of this crisis and we have been working tirelessly to engage with our fans through social media and to make sure that when this imposed break ends, our Volleyball family will resume its activities with even more enthusiasm and positive energy than before. Finally, I would like to reassure everyone that there is no virus or adversity that can extinguish the fire of passion that makes our hearts beat for Volleyball!