Whilst the exact process may vary for each event, these basic procedures are outlined and explained to help any potential organiser understand the process by which organisers are appointed.
CEV seeks to provide consistency in the way its tournaments are organised and presented, leading to a greater level of success for the organisers and sport in general.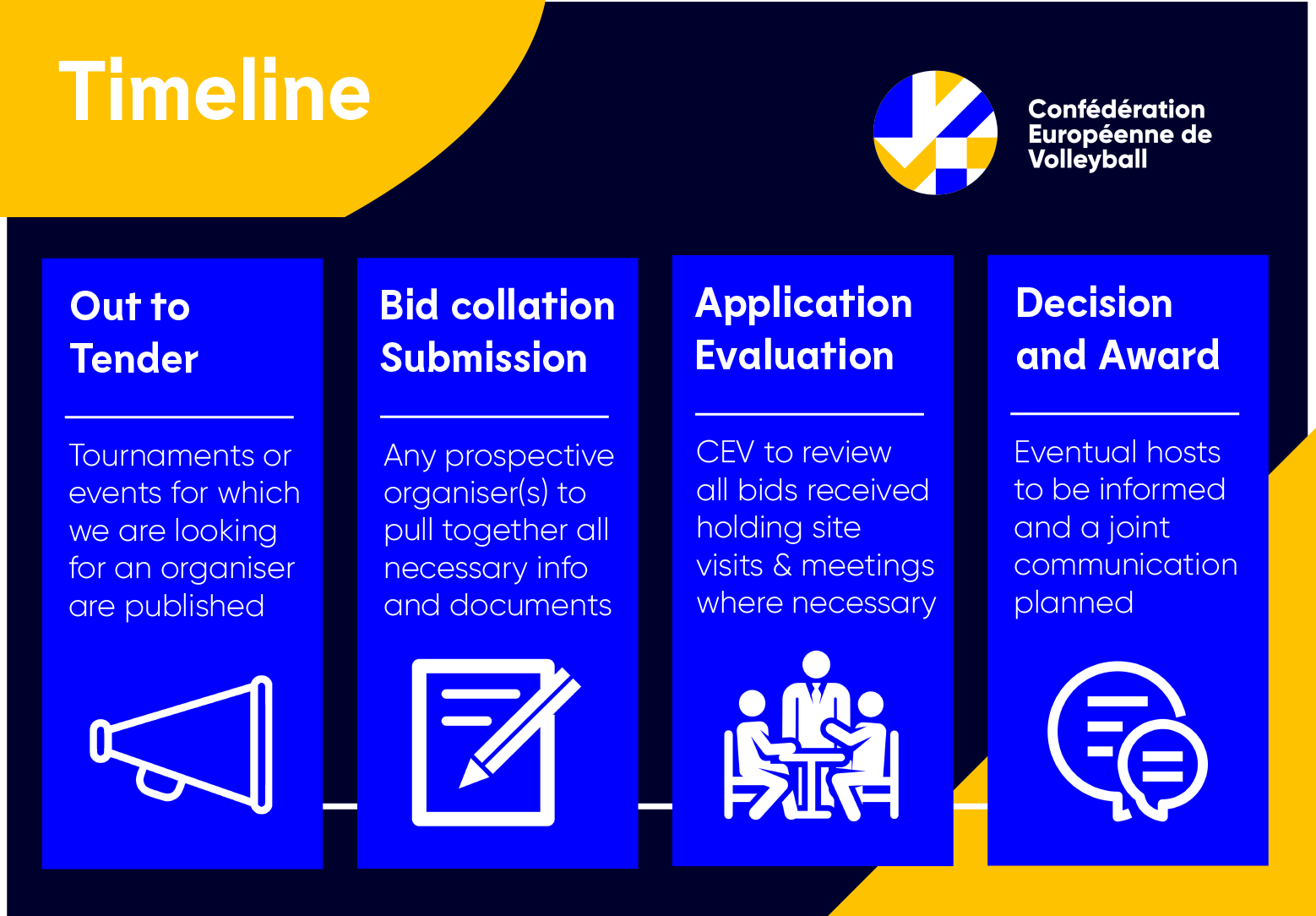 The staff working at the CEV Headquarters in Luxembourg is at your disposal to guide you and further assist you whenever needed. Let us work together to deliver events that will mesmerise thousands of fans, inspire the next generation of players and raise the popularity of the game to the next level!
Aleksandar BORIČIĆ
CEV President