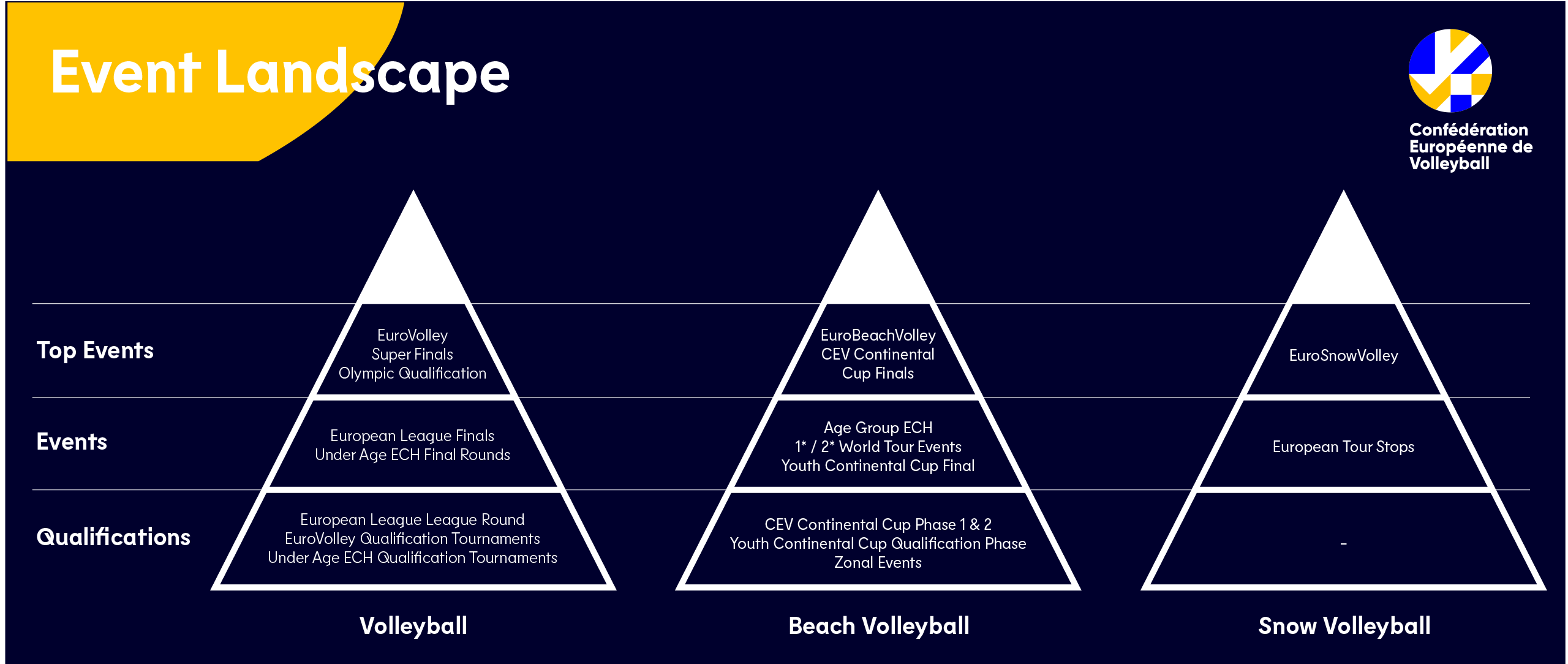 If you are looking to organise something in your area, we have opportunities across the complete spectrum and hope that you get in contact.
The international image and reputation of each of our sports is best characterised by the impact and reach gained from our major events.  Whilst being an organiser also provides hosting nations with a unique opportunity to develop the sport across the board.  This can be in terms of general awareness and exposure, as well as increasing the playing base by inspiring new people to take up the sport.
The best events come from the best partnerships – CEV working in cooperation with a local organising committee.  A bidding process is a key first step in determining the potential of an organiser and is something we take very seriously for the benefit of all concerned.  Moreover, the procedure ensures a level of fairness by guaranteeing all interested parties have access to the same level of information – including the rules, regulations and expected standards– at the time of bidding. 
In general, CEV has three different levels of events and each organisation is positioned accordingly: