Federations
National Federations of Georgia and Armenia to expand cooperation
A meeting was held earlier this week between the President of the Georgian Volleyball Federation, Mr Giorgi Kartvelishvili, and the Secretary General of the Volleyball Federation of Armenia, Mr Karen Asmaryan, at the office of the Georgian Volleyball Federation in Tbilisi.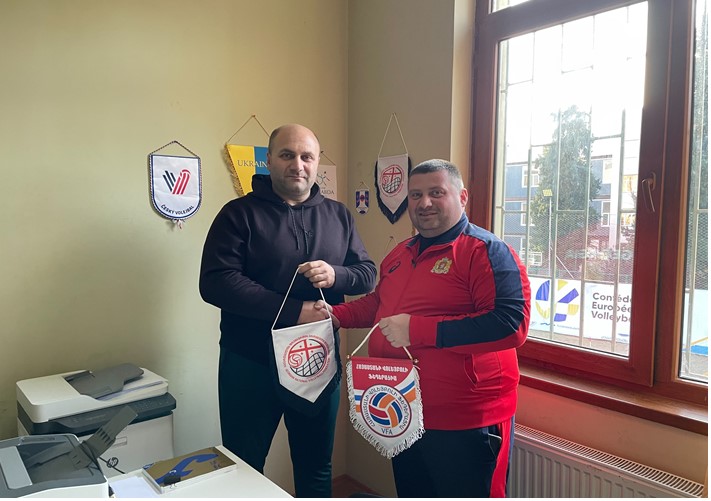 Mr Asmaryan (left) and Mr Kartvelishvili portrayed after their meeting in Tbilisi
Mr Asmaryan and Mr Kartvelishvili discussed areas of potential further cooperation as well as the participation of teams in the Tsaghkadzor Open 2023 – an international Snow Volleyball competition due to take place in Armenia in early 2023. Moreover, an agreement was reached between the representatives of the two Caucasus countries to hold joint youth tournaments involving teams from both Armenia and Georgia.