The CEV Offices (also known as the institutions Secretariat) are located in Luxembourg and Belgrade.  Together they support all aspects of work of the CEV bodies, as well as providing assistance to all members.
The body of staff is continually evolving, currently consisting of 33 employees originating from 19 countries, even from outside of Europe.
The head office in Luxembourg is split into 15 departments, which are gathered into four Management groups based on the nature of their work, and work alongside the Presidents Office in Belgrade.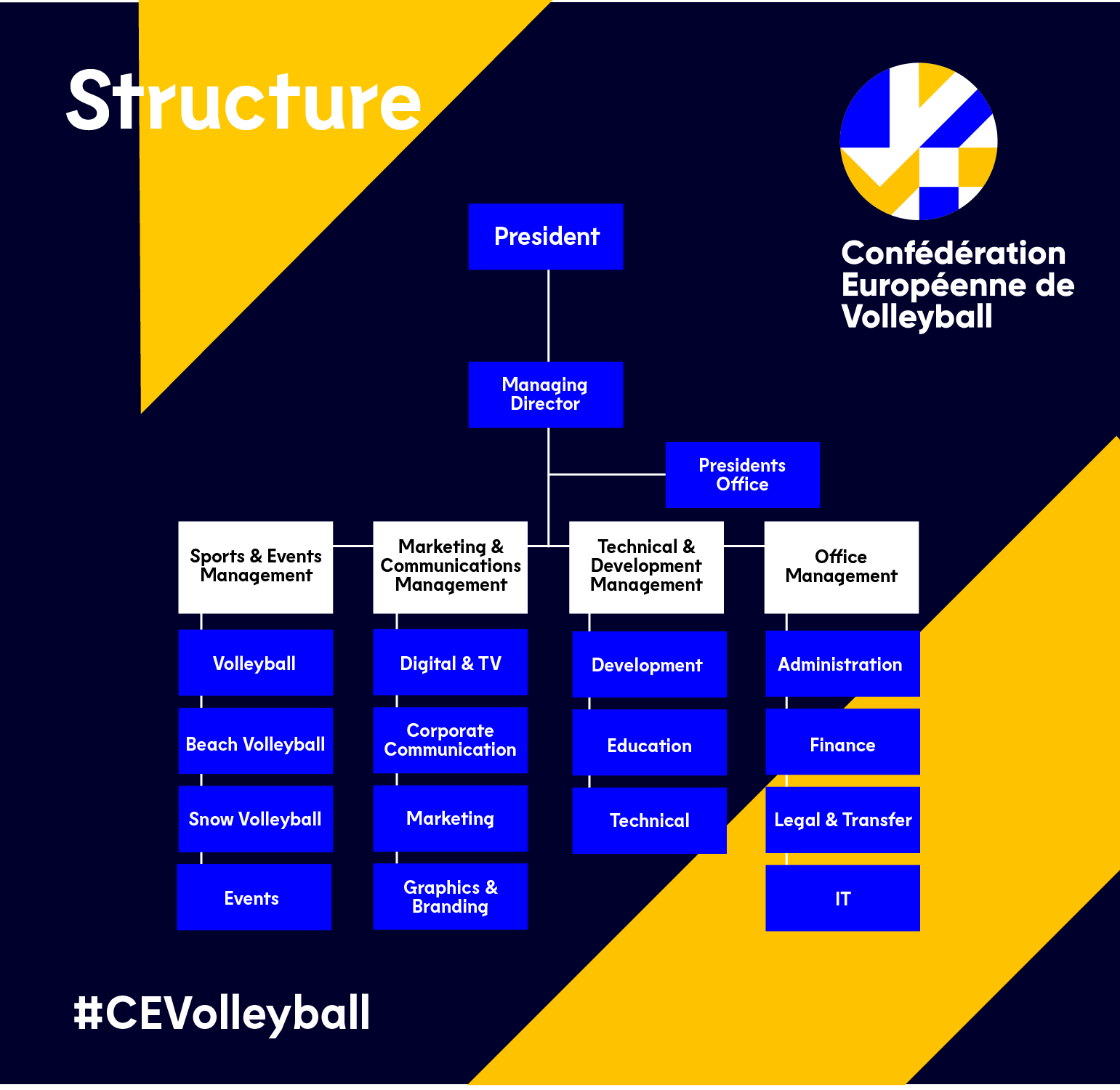 Managing Director
Thorsten Endres
The Managing Director is responsible for the general management of the CEV Office and assisting the CEV President to implement the decisions of the CEV Board of Administration in line with the CEV Mission and Strategic Priorities.
office  +352 25 46 46 25
mobile  +352 621 25 33 44
mail  director@cev.eu
Contact
---
Sports Management
Consisting of:
- Volleyball Department
- Beach Volleyball Department
- Snow Volleyball Department
- Events Department
Meet the team
---
Marketing & Communications Management
Consisting of:
- Digital & TV Department
- Corporate Communication Department
- Marketing Department
- Graphics & Branding Department
Meet the team
---
Technical & Development Management
Consisting of:
- Development Department
- Education Department
- Technical Department
Meet the team
---
Office Management
Consisting of:
- Administration Department
- Finance Department
- Legal & Transfer Department
- IT Department
Meet the team
---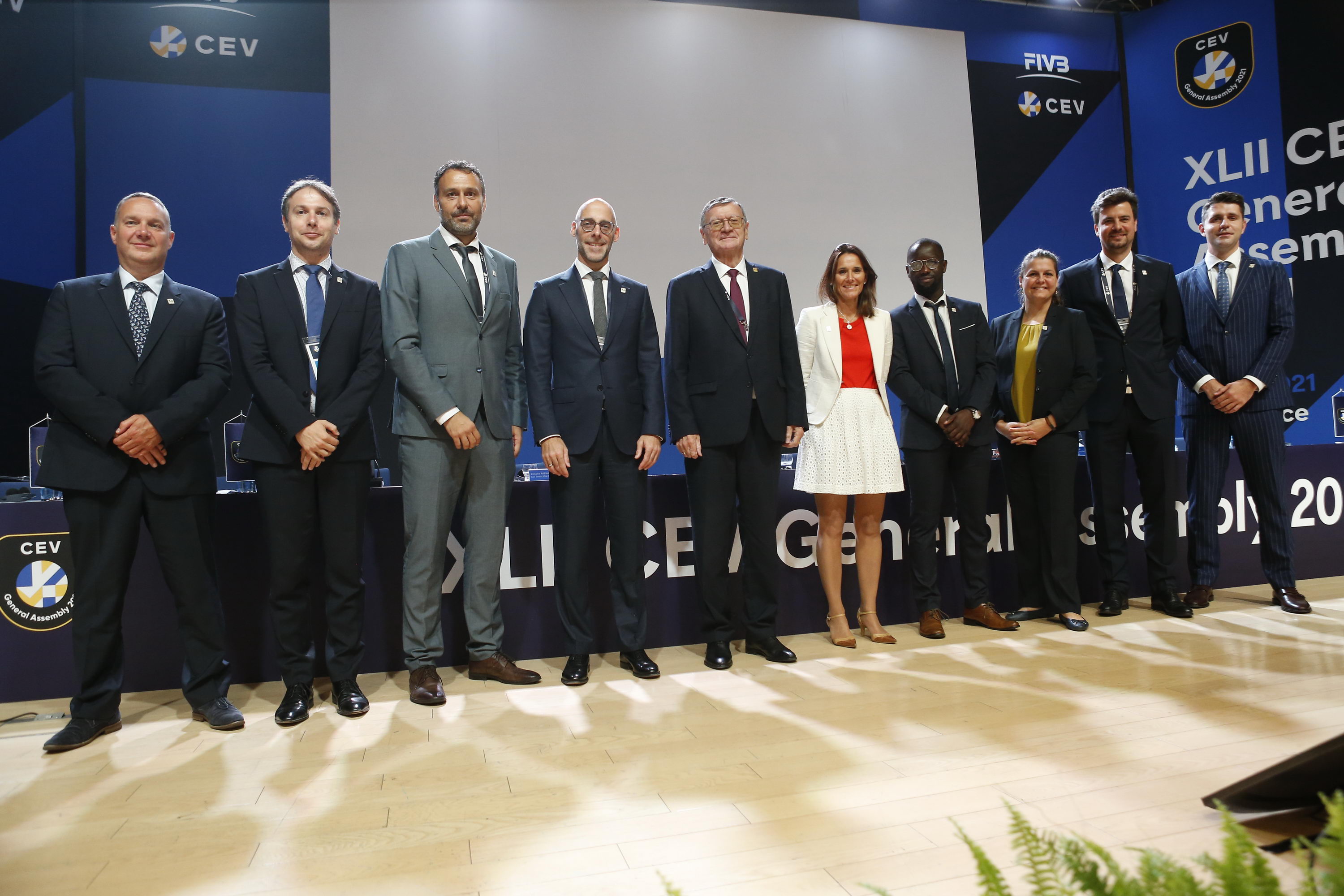 CEV President and staff after delivering the 2021 General Assembly in Katowice (POL)