Federations
French Federation extends invitation to 'Baby Volley' workshop
A year after the delivery of the first online webinars, which were a major success, the French Volleyball Federation (FFVolley) invites clubs – even from abroad – to an in-person workshop to share the experiences and practices they have developed while working with young kids.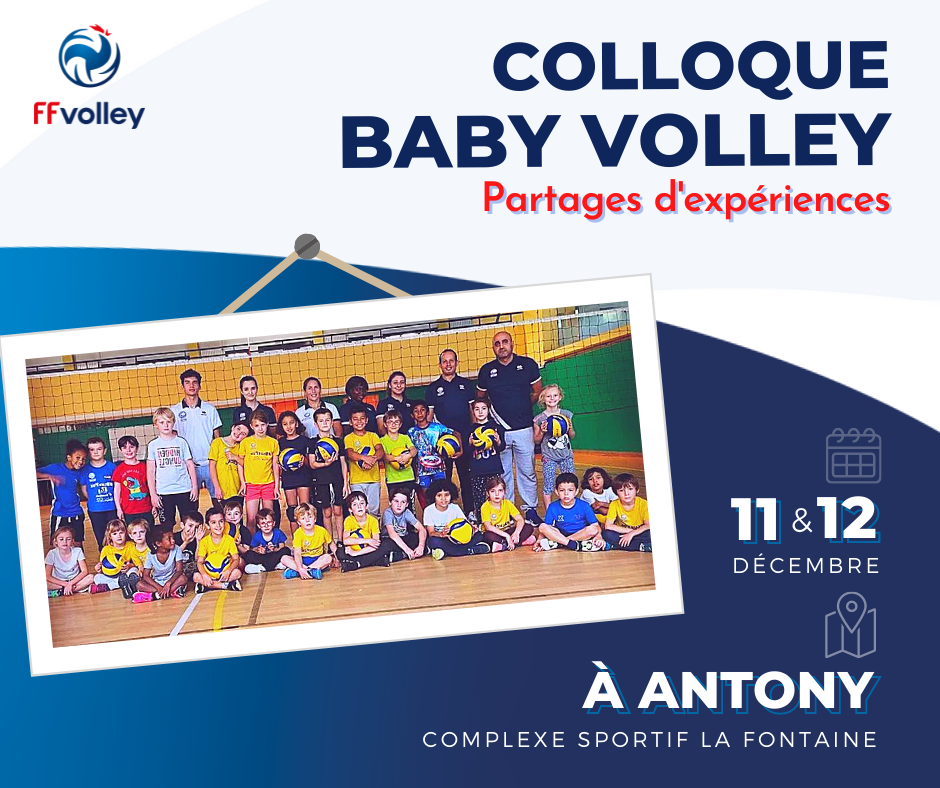 As they work hard to grow the game as the grassroots level, the Development Commission and the Technical Committee have decided to push this action even further doing so through the delivery of an in-person workshop focussing on the so-called 'Baby Volley'. The primary goal of this action is to facilitate meetings, exchange best practices, and share methodologies in order to help as many children as possible discover the Volleyball game.
This all begins by developing their motor skills, rhythm, coordination, posture, etc., which are likely to become useful assets if they are to play the Volleyball game at a later stage. After many months of lockdown and restrictions on physical activity imposed by the coronavirus pandemic, the organisers feel like it is about time to return to face-to-face discussions.
Organised jointly by the FFVolley and the clubs of Antony, Clamart, Sartrouville, Plessis Robinson, and with the participation of Françoise Theule for Aragoland, this workshop will highlight the educational approaches of each, the objectives, and the successes they have achieved thus far. It will allow everyone to discover this activity, find the keys to the right development pathway for their club, and diversify the practice of the Volleyball game.
The event will run from the early evening of Friday, December 10, 2021 until the afternoon of Sunday, December 12. It will take place at La Fontaine sports centre, 14 rue Pierre Kohlemann, 92160 Antony.
The registration fee stands at € 100. All conference participants will be able to attend the matchup Plessis Robinson vs AS Cannes scheduled for Saturday, December 11, in the highest division of the French men's national league.
Anyone interested in attending this workshop can register here.