Development
'Free Volleyball School' helps grow the game in Montenegro
The Volleyball Federation of Montenegro (OSCG) recently hosted a press conference dealing with the latest developments of the 'Free Volleyball School' project. OSCG President Cvetko Pajkovic, the Director of Sports and Youth, Marko Begovic and 2000 Olympic gold medallist Igor Vusurovic, who is now in charge of development activities at the OSCG, were the speakers.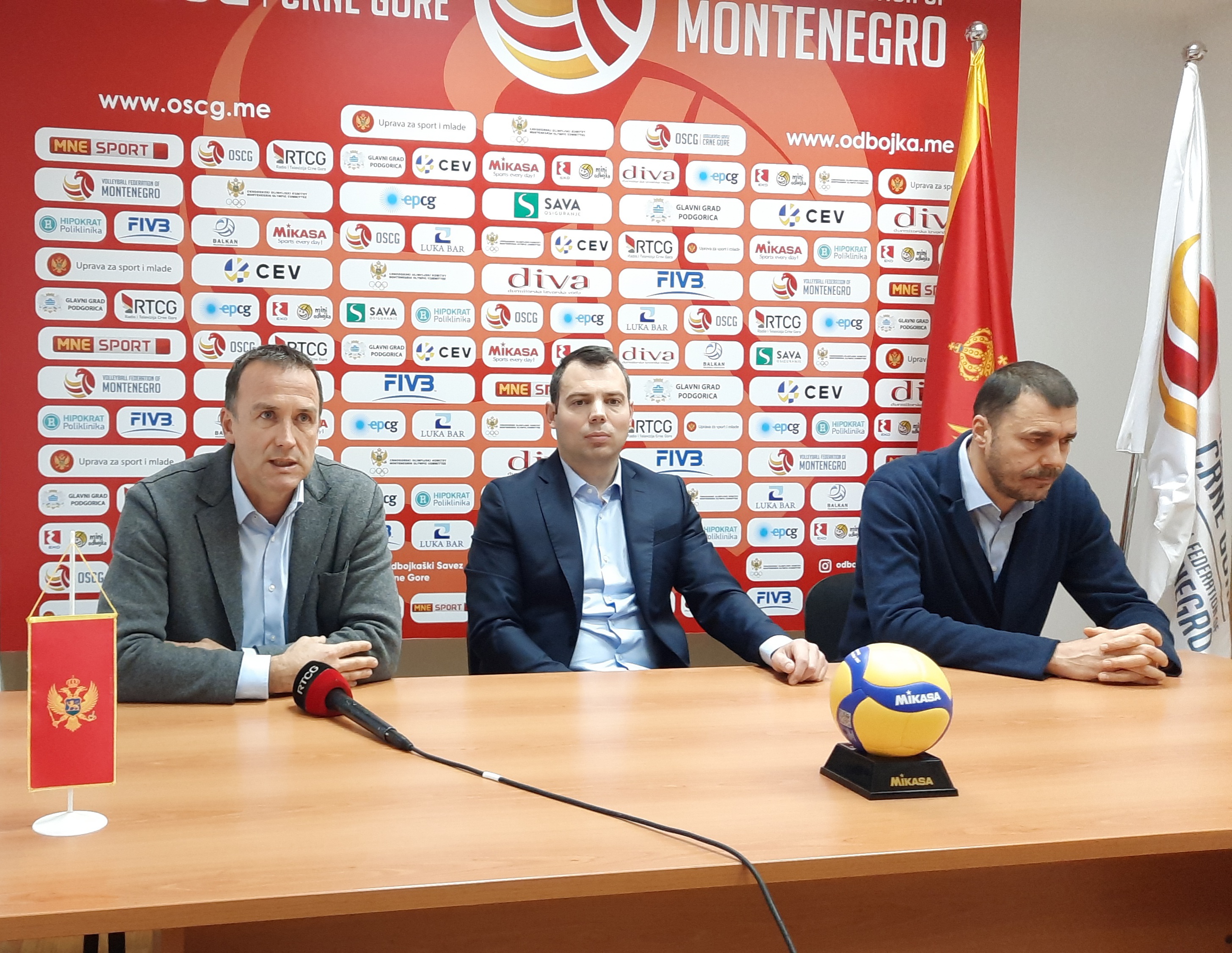 All three expressed great satisfaction that one of the most important projects for the development of Montenegrin Volleyball has started, and praised the results achieved in the two months since its actual implementation.
"With the help of CEV, the Ministry of Education, Science, Culture and Sports, the Directorate for Sports and Youth, as well as with the support of the local governments with which we had talks, the Montenegrin Olympic Committee and the insurance company Sava osiguranje, the project has started. The idea is to encourage children to play the game in those areas where there is no Volleyball. The project has already come to life, involving about 300 boys in 11 schools from seven municipalities."
Cvetko Pajkovic
OSCG President
"Together with our partners, we will create basic conditions for playing sports, and on the other hand through the work done by Dragisa Gile Calov and Igor Vusurovic, we are educating teachers as well, so that these can inspire the kids to love the Volleyball game. We hope and we would be satisfied if we get a member of the national team from this group. We have found a great understanding among the local governments, so maybe some of these schools will grow into a club. In less than two months, there are already great results, we found a great response, saw great satisfaction among children, teachers and local governments, and we hope that this project will grow into something bigger," he added.
Marko Begovic, director of the Directorate for Sports and Youth, pointed out that the project is an example to look up to for other Federations. "This is a beautiful day for Montenegrin sports and a beautiful day for Volleyball in Montenegro. It is with my inauguration that the focus is on such activities, to return sports to the school system, to provide what our children lack, and that is an organised system of physical activity. The Volleyball Federation of Montenegro understood the message in the right way. The Directorate for Sports and Youth will continue to support such activities. It is also an invitation to other umbrella sports organisations and federations to recognise the moment in which Montenegrin sport finds itself, to have a different approach, in order to raise the base and grow a larger number of athletes from which they will finally be able to become more competitive. The ultimate goal is returning to the path of success that Montenegro and Montenegrin sports deserve", Begovic said.
I must thank our sponsors, Sava osiguranje and local governments, and all those who have helped deliver this action for the benefit of all, Montenegrin sports and youth involved in Montenegrin sports."
Igor Vusurovic
Vusurovic, an Olympic champion with Yugoslavia back in 2000, is playing a leading role in the project delivery: "The Free Volleyball School is an initiative of our Federation, of course in cooperation with the CEV School Project. We have received a positive response and support from both local governments and state institutions in charge of sports. I think this is the right way for our actions to develop more systematically. We already have close to 300 boys from seven municipalities in the north of the country who have started playing Volleyball under our supervision and the supervision of their coaches, all with the aim of introducing them to this Olympic sport and hoping that they will progress. That is why we will later organise camps and trainings for coaches and systematically try to set things up, so that this is not just a one-year or two-year experience, but we can maintain this action even better in the future with subcontractors.