The Balkan Volleyball Association (BVA) is based out of Istanbul (TUR) and contains 11 National Federations.  The BVA organises Volleyball and Beach Volleyball Competitions for the athletes and National teams of their member countries every year.  Kosovo became the 11th member of the Balkan Volleyball Association in 2016.
Whilst being initially founded in 1998 in Orestiada (Greece), the BVA had to temporarily suspend its activities due to the challenging political situation in the Balkans at the time. Under the initiative of the Hellenic Volleyball Federation, the member federations of the BVA at the time unanimously voted the re-establishment of the Association, during the extraordinary General Assembly in Athens in 2000. The BVA is the oldest of the six Zonal Associations within the CEV family.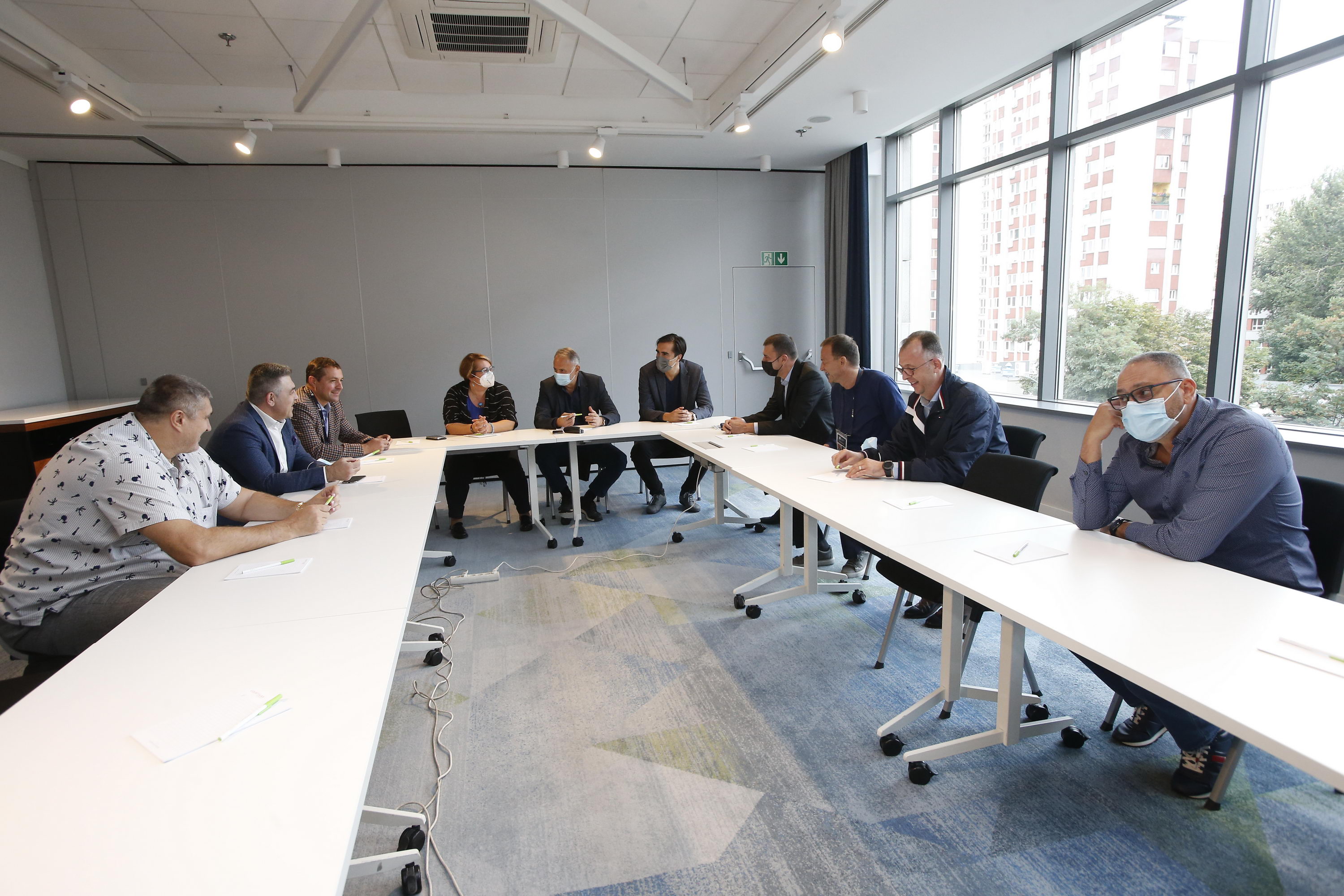 The purpose of this Regional Association is to further develop Volleyball and Beach Volleyball in the Balkan Region, in all categories, Men and Women, by organising training camps and official competitions, as well as to create a strong friendship and good cooperation between the member federations, thus providing a good foundation for continuing peace in the Balkan Region.
On the court
Every summer there is a Balkan Volleyball Championships for Junior, Youth and Pre-Youth (both Men and Women), as well as Beach Volleyball Championships for Senior, U22 and U20, both Men and Women. The hosting of these competitions are rotated between all Balkan countries.
The BVA Cup (Balkan Volleyball Association Cup) is a volleyball competition contested by teams that are not yet qualified for the European Cups as per the results of their respective national championships or cups. The tournament was founded in 2008 and the winners get the right to play in the CEV Challenge Cup.
Technical, Beach Volleyball and Marketing & Development Commissions are working under the umbrella of the Balkan Volleyball Association and are holding annual meetings to aid developing the sport.