Federations
U13 national championships lay groundwork for historic #EuroVolleyU17M in Armenia
In an effort to grow the Volleyball game even further, the Volleyball Federation of Armenia (VFA) organised this past week the U13 Volleyball National Championships at the CSKA hall in the country's capital, Yerevan, with participation of as many as 18 teams from Yerevan and a number of other cities across the Caucasus country.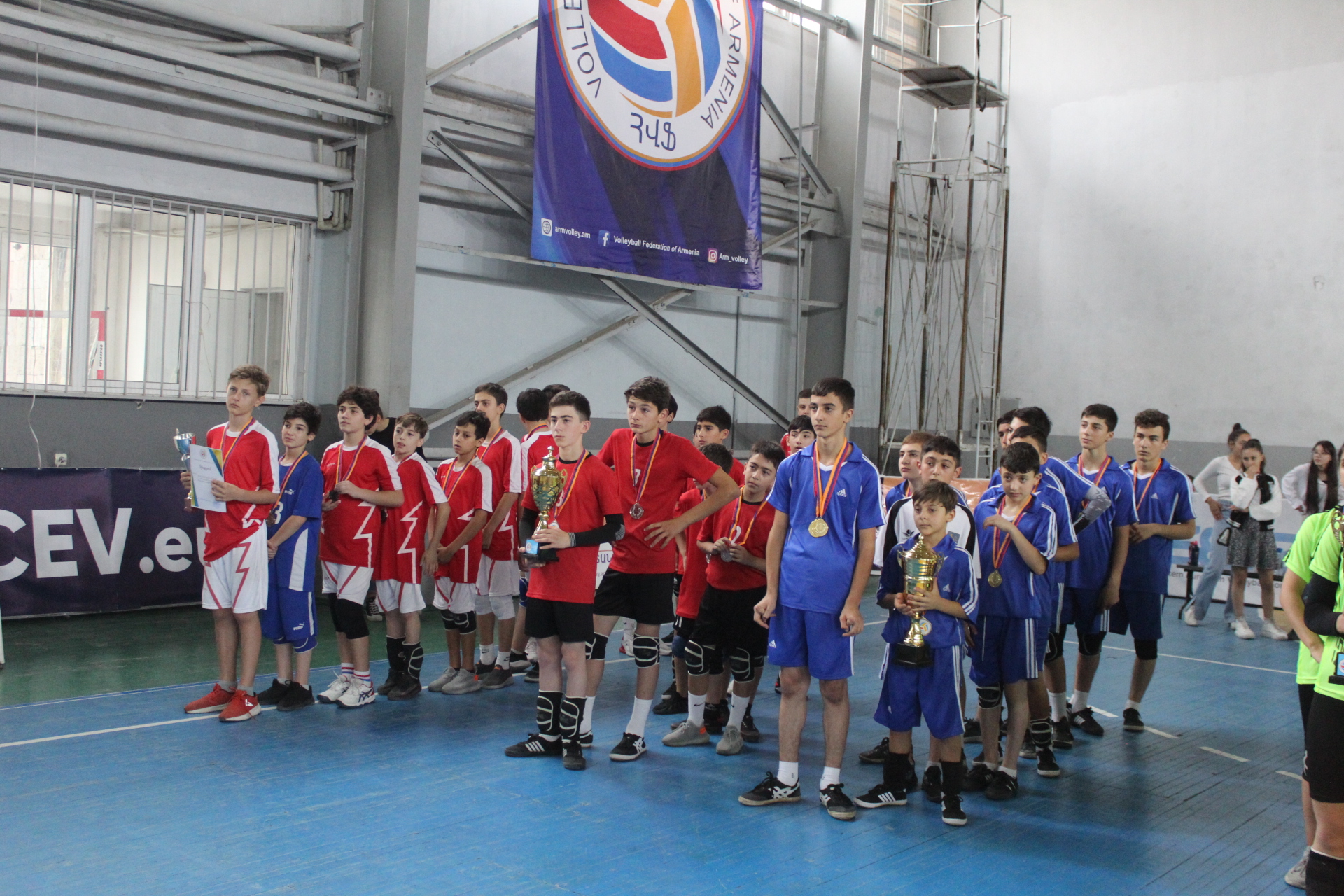 Teams representing Sisian, Vandzor and Arabkir claim the top three spots in the boys' competition
In order to provide ideal conditions for the young participants, the VFA set up two courts at CSKA hall, thus facilitating the organisation of the many matches scheduled across the two competitions for these young boys and girls.
After three days of preliminary action, the tournament reached its climax on Sunday, October 9, with the medal matches. Two teams from Yerevan, i.e. Arabkir and KhMOMM, competed for the bronze medal in the boys' event, with Arabkir emerging victorious in straight sets. Two teams from the southern and northern regions of Armenia, Vanadzor and Sisian, competed for the title. The gold medal match was an extremely tense affair – with Sisian eventually prevailing 2-0.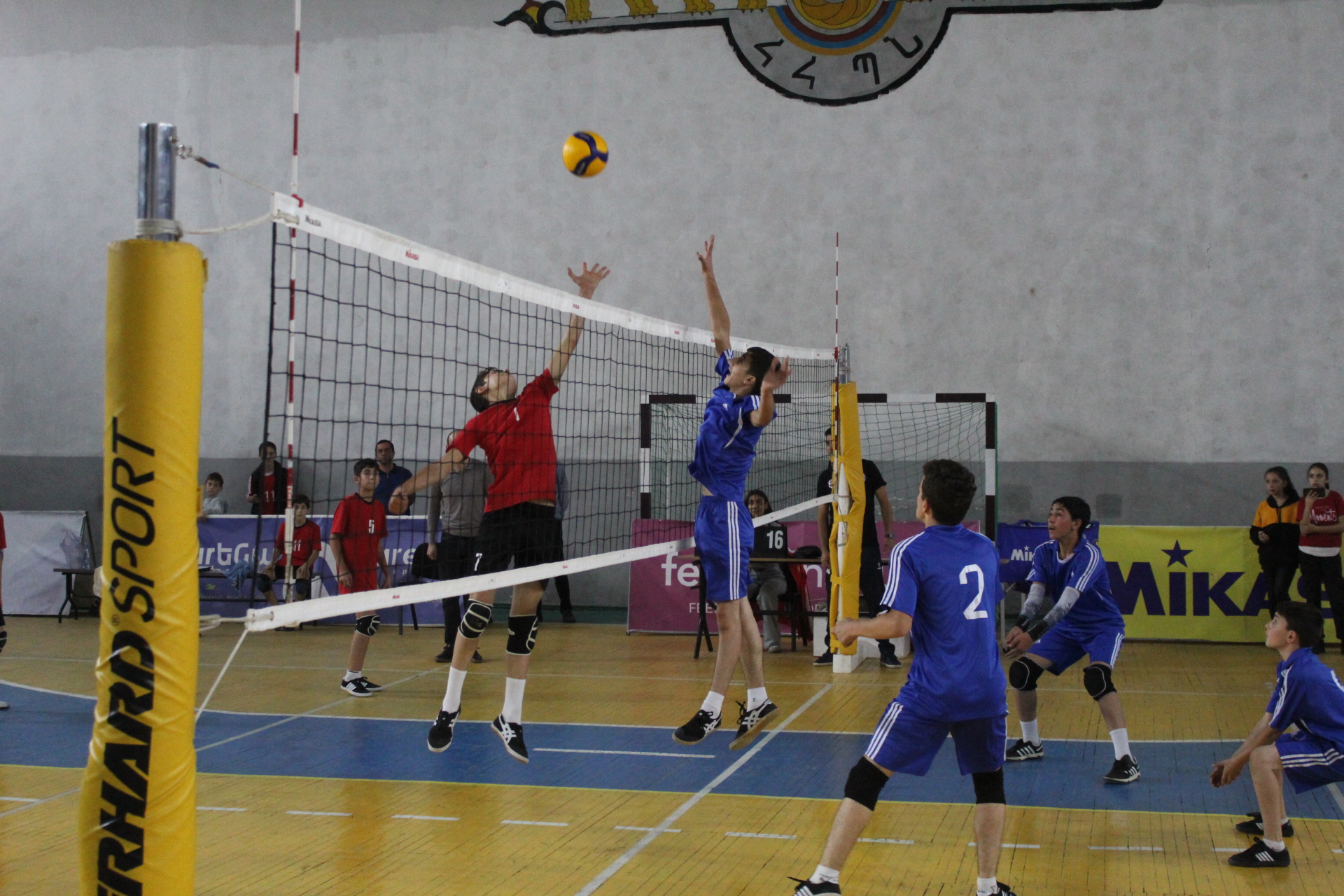 Young players in action at the U13 national championships held in Yerevan
In the girls' competition, Avan and Artsakh locked horns with the bronze medal at stake – with Artsakh winning 2-0. The final match was very spectacular and interesting, with two teams from Yerevan competing against each other and KhMOMM finally securing the gold medal.
The players from the top three teams all received medals, cups, and special gifts, with prizes presented to the coaches of the winning teams as well.
Karen Asmaryan, Secretary General of the VFA, said that this tournament laid the groundwork for the historic 2025 U17 Men European Championship, which will be taking place in Yerevan in three years' time:
"This is a great honour for our country and our federation, and we feel the responsibility to deliver such an event at the highest level. I would like to wish further success to all participating teams and to thank the coaches, referees and all people involved in the organisation of this championship."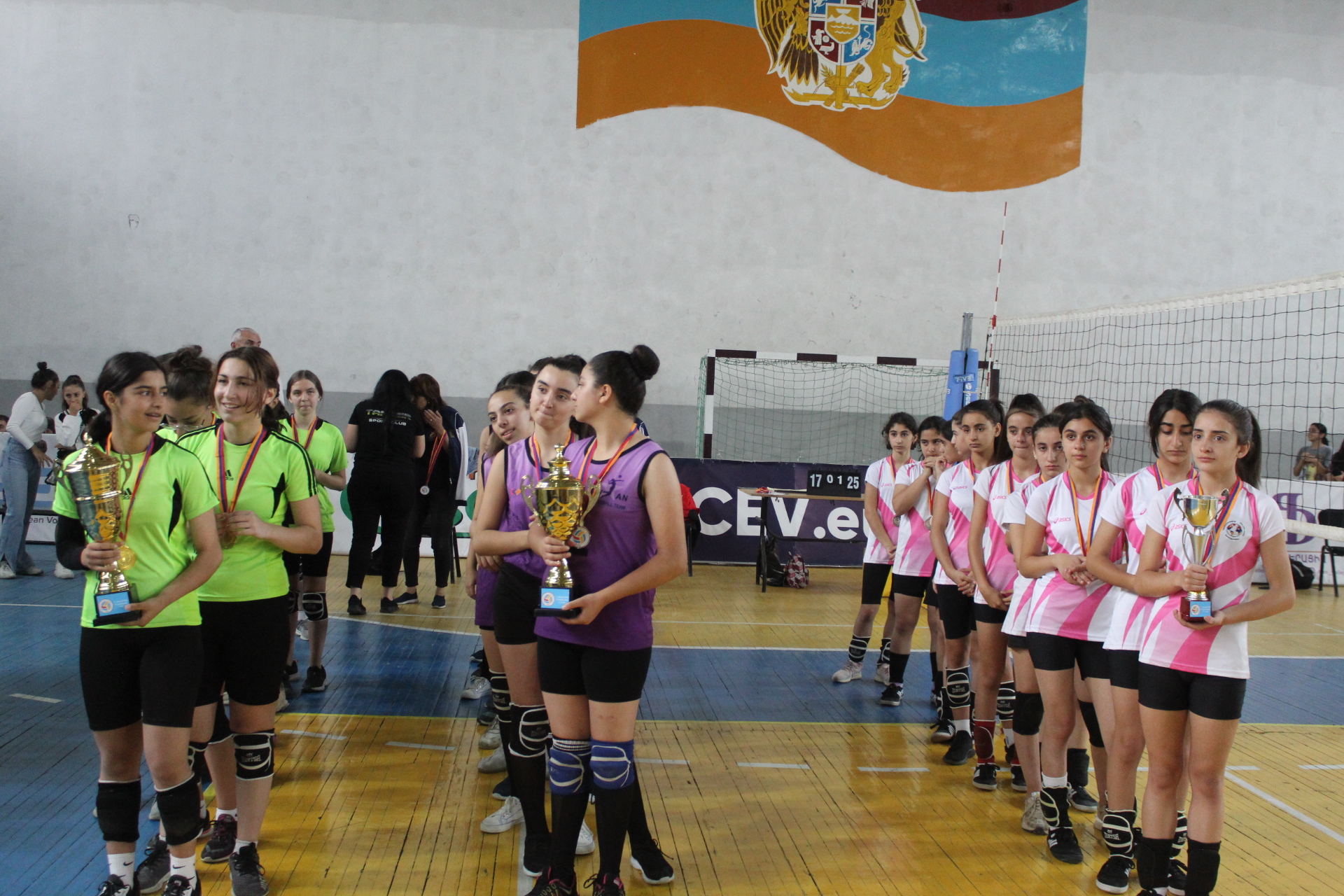 Team KhMOMM were the winners of the girls' tournament