Federations
Power Cup 2022 delivers almost 4,000 matches
The world's biggest children and youth Volleyball tournament – the 2022 edition of the Power Cup – delivered as many as 3,839 matches across four competition days earlier this summer in Kauhava!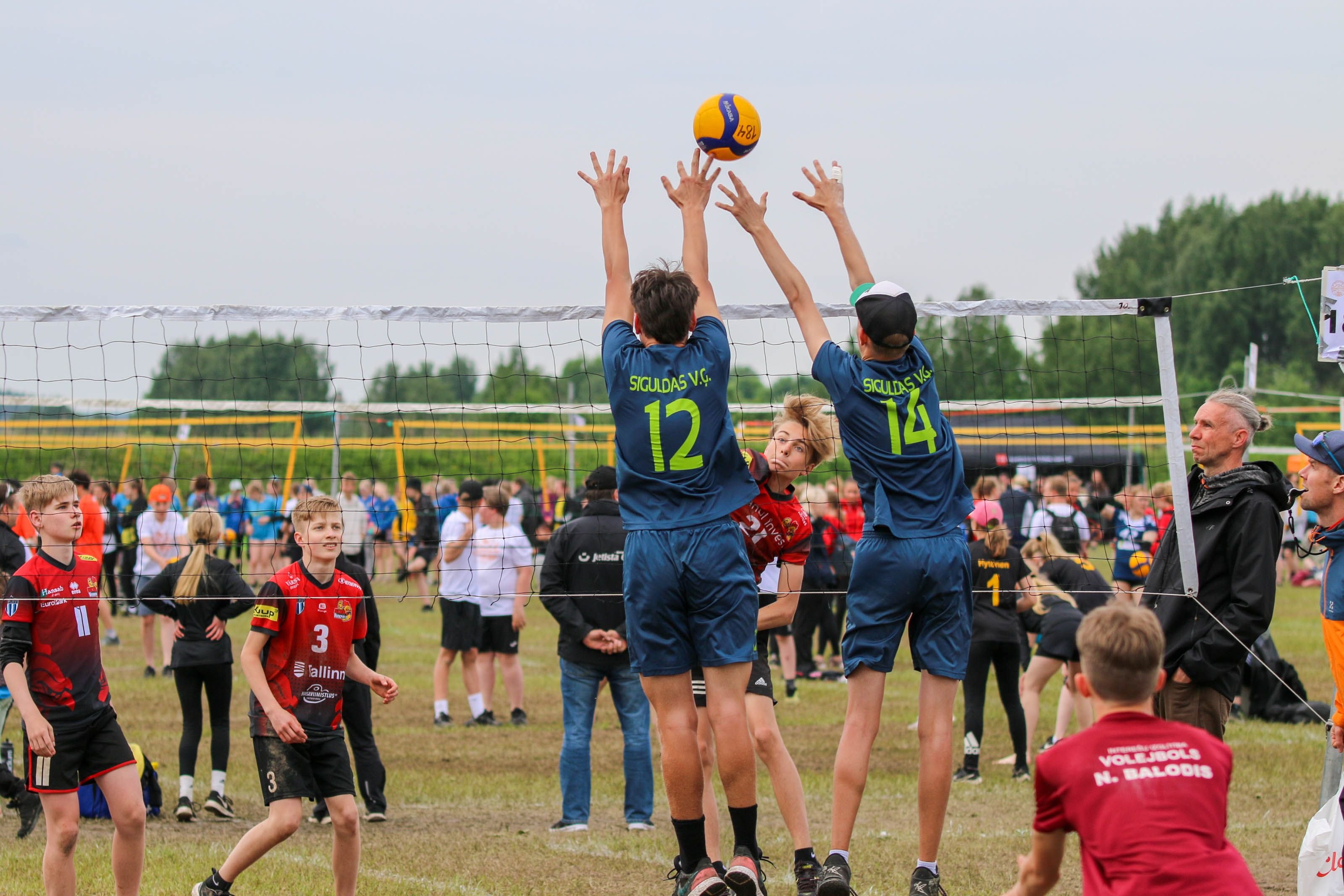 Even though the event started in rainy weather conditions, it did not bother the youngsters at all, because as usual, in the early summer in Finland, the weather can range from sleet to heat. Finally, at noon on Thursday, event director Anna Komu from the Finnish Volleyball Association blew the whistle and the matches started, with hundreds of volleyballs flying in the air. After the rainy start, everyone enjoyed sunny summer weather.
The patron of the Power Cup, Matti Alahuhta, whose roots are in Alahärmä, delivered his opening speech on the Power Cup stage. Jari Välikangas, the chair of the city of Kauhava and the event committee, reminded everyone of the many people involved in the event planning and delivery. Olli-Pekka Karjalainen and Lauri Inna, Secretary General and President of the Finnish Volleyball Association, presented the organisation's greetings to all participants. Artist VIIVI performed and topped off the opening ceremony.
This year, in addition to the tournaments, children and youth were also able to visit PowerPark amusement park. In Jaffa Juicy festivals, social media and Tik Tok influencers entertained the crowd with different contests. Young artist Räpfaija composed and eventually performed the official tournament song 'Tiikeri' and the programme accounted for many other opportunities to listen closely to the wishes of the youngsters.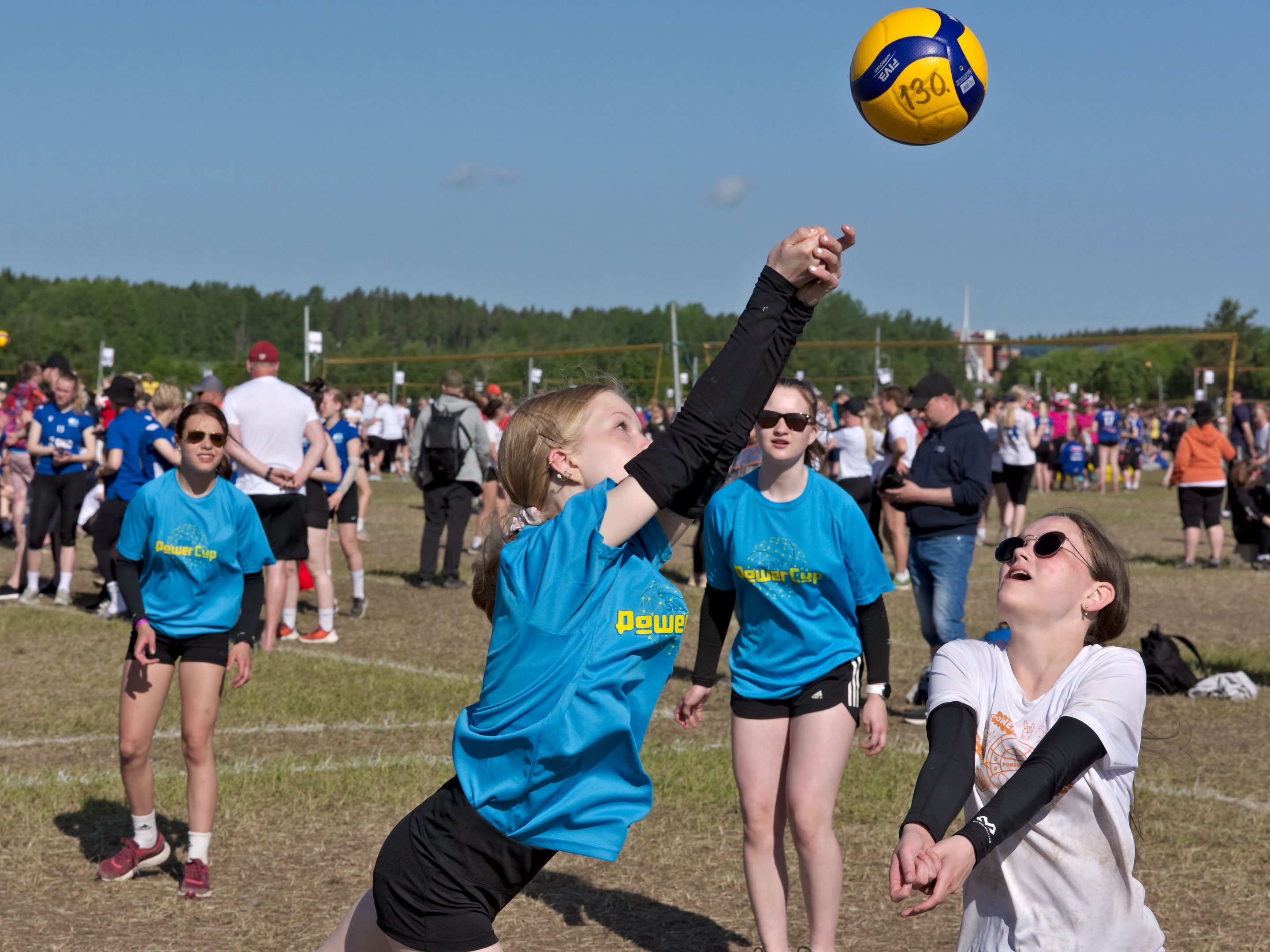 After four days of competition and as many as 3,839 matches, the eventual winners could proudly stand on the Power Cup stage. For the first time, one team received a challenge cup, a volleyball made of steel sponsored by Prima Power. The trophy went to the team that presented the best Power Cup attitude. Everyone had a chance to propose the winner of the steel volleyball on the Power Cup's social media channels.
"Because of the pandemic, the journey to the Power Cup in Kauhava has been a long and rocky road," comments the event's local manager Juha Kärnä from Alahärmän Kisa. "The first consultation with the city was held in 2018. The amusement park PowerPark was also interested in joining the event, with the aim of offering Power Cup visitors an unforgettable experience."
Event director Anna Komu had a reason to smile. The atmosphere at the event was excellent:
"It was great that we were able to organise the Power Cup after two exceptional years. The best reward was seeing the joy and happiness of children and young people."
The event is also a showcase for Volleyball as a sport that everyone can enjoy. "Hopefully, we can get a lot of new players with the help of the Power Cup," Komu adds.
Next, the Power Cup will move from West to East, because in 2023 the event will be taking place in Imatra from June 8-11. Anyone, including international teams, interested in enjoying such an experience, shall email info@powercup.fi. The registration will open in December of 2022.

Photos courtesy of Power Cup