Federations
Muradyan re-elected VFA President as Armenian Federation honours country's top players
The IX Congress of the Volleyball Federation of Armenia (VFA) took place on Saturday, January 8, at the Ani Grand Hotel in Yerevan, with participation of 52 of the 55 invited members.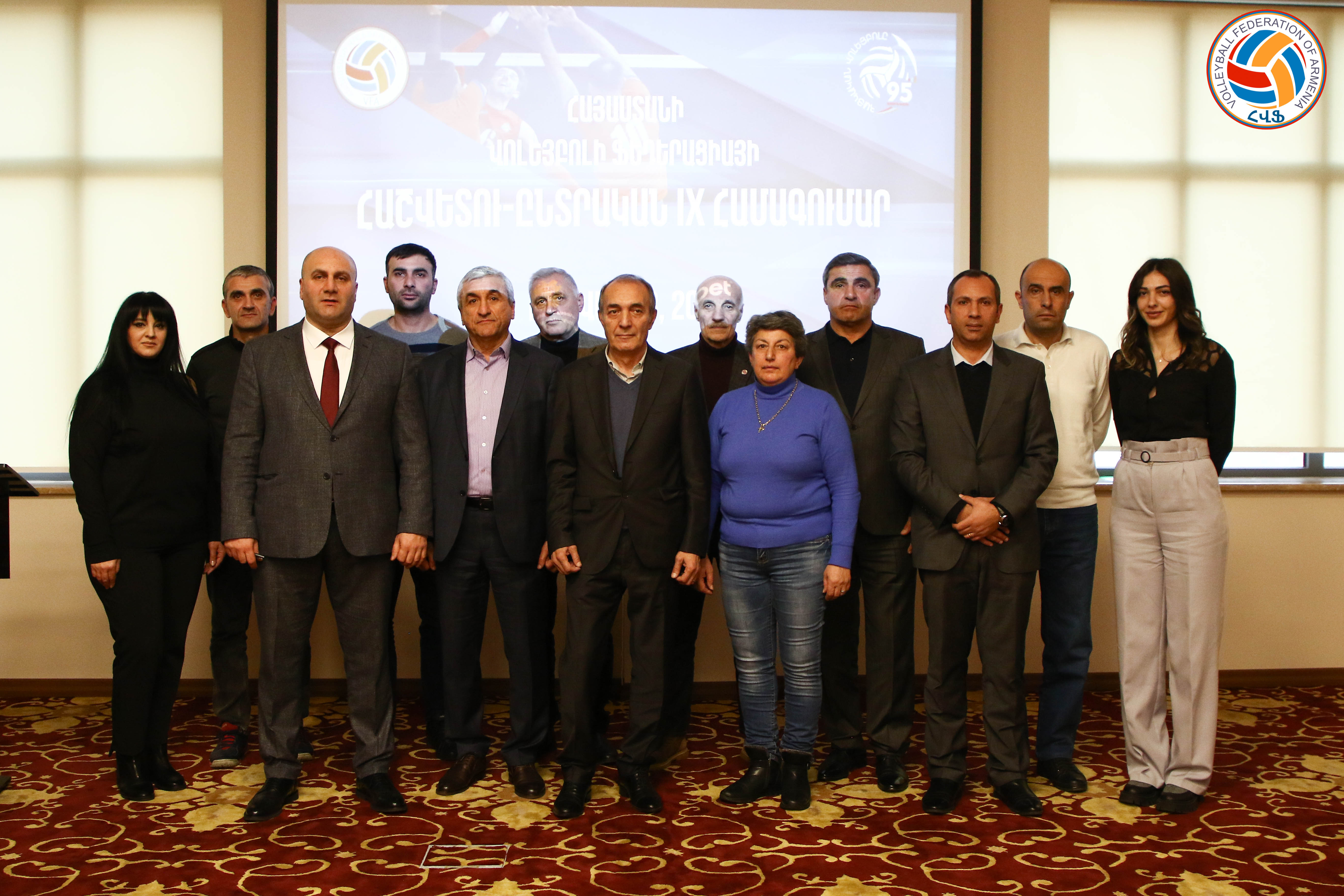 VFA officials portrayed at the end of the General Assembly held in Yerevan
The event was an opportunity to review the sports and organisational activities run by the VFA from 2017 to 2021. The Congress included elections as well, with VFA President Hrachya Muradyan re-elected unanimously for another term at the helm of Armenia's Volleyball family.
The VFA President proposed 15 members for the organisation's Board of Administration, with the delegates approving the motion unanimously as well. Mr Karen Asmaryan will continue to serve as VFA Secretary General. Ashot Gasparyan, who is the President of ESCO Pharm LLC, the VFA general sponsor, will hold the role of VFA Vice-President.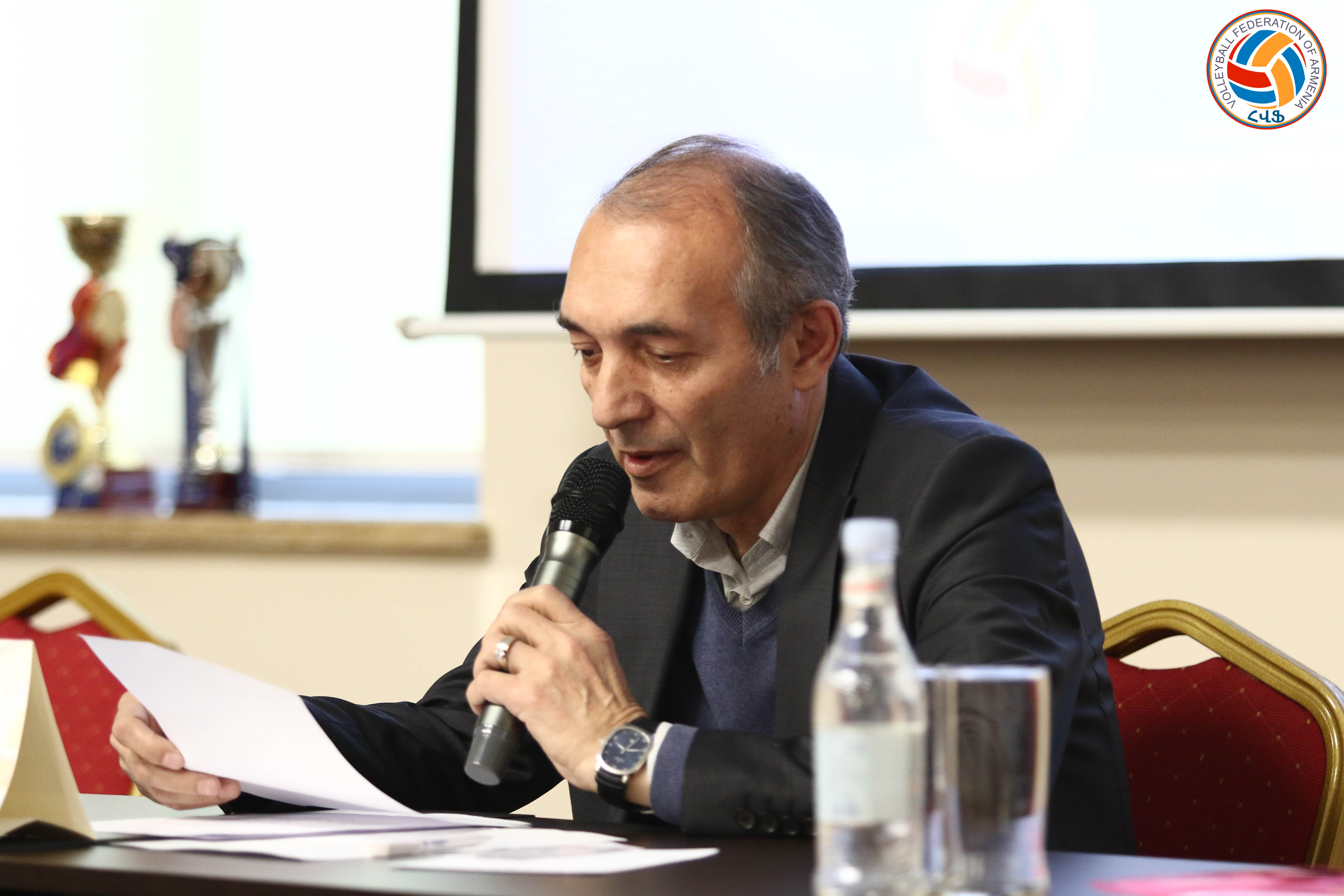 Hrachya Muradyan will stay at the helm of Armenian Volleyball for another term
During the congress, Mr Muradyan awarded the best athletes from the senior men's and women's national championships of the Republic of Armenia. These are:
Women
Anna Galustyan (Team Van)
Ofelya Matosyan (Team Van)
Sona Sahakyan (Team BSU)
Meri Poghosyan (Team KhMOMM)
Veronika Koshkaryan (Team KhMOMM)
Men
Vahe Nazaryan (Team KhMOMM)
Smbat Gevorgyan (Team CSKA)
Khachatur Asmaryan (Team CSKA)
Andre Simoni (Team NUACA)
Ashot Balabekyan (Team FIMA)
Arman Miskaryan (Team FIMA)
Moreover, Norayr Shahbazyan, Nikolay Nikoghosyan, and Hrachya Grigoryan have all become Honorary Members of the VFA. Next to this, Mr Muradyan presented a number of VFA members with the prestigious 'Armenian Volleyball 95' commemorative medal.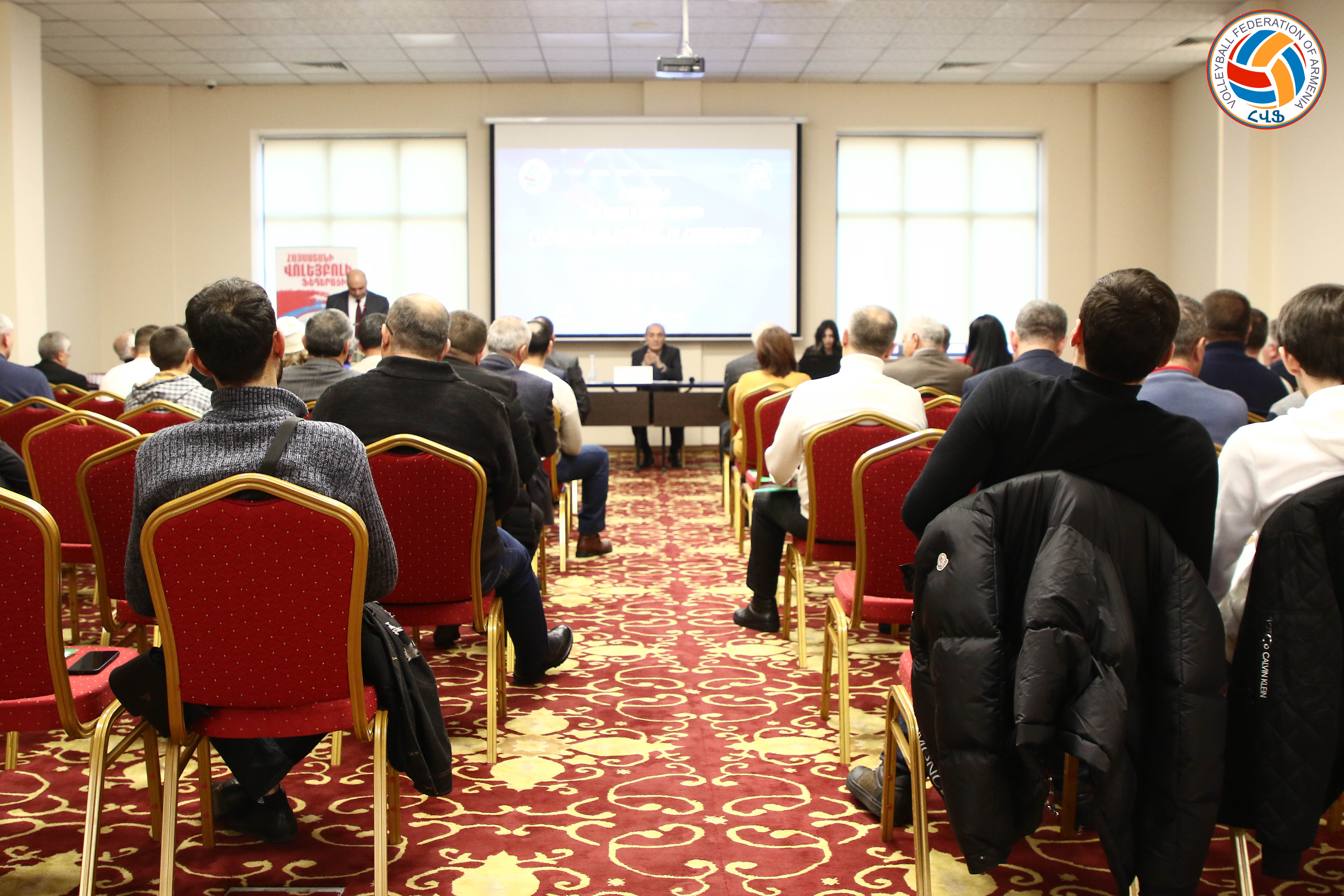 View of the Congress room with 52 delegates in attendance