Federations
Iceland's Youth National Cup winners crowned in unique setting
Last Sunday, Iceland's annual youth club cup competition took place in the same sports hall where the seniors' finals were held just the day before – thus accounting for a real special week for Volleyball in Iceland, where teams and players gather now annually. It was a perfect setting for the youth players to battle for Iceland's 2023 Cup titles for U14 and U16 boys and girls. The conditions were just perfect, and even the matches were broadcasted by the KA Akureyri Volleyball TV channel, which was well appreciated.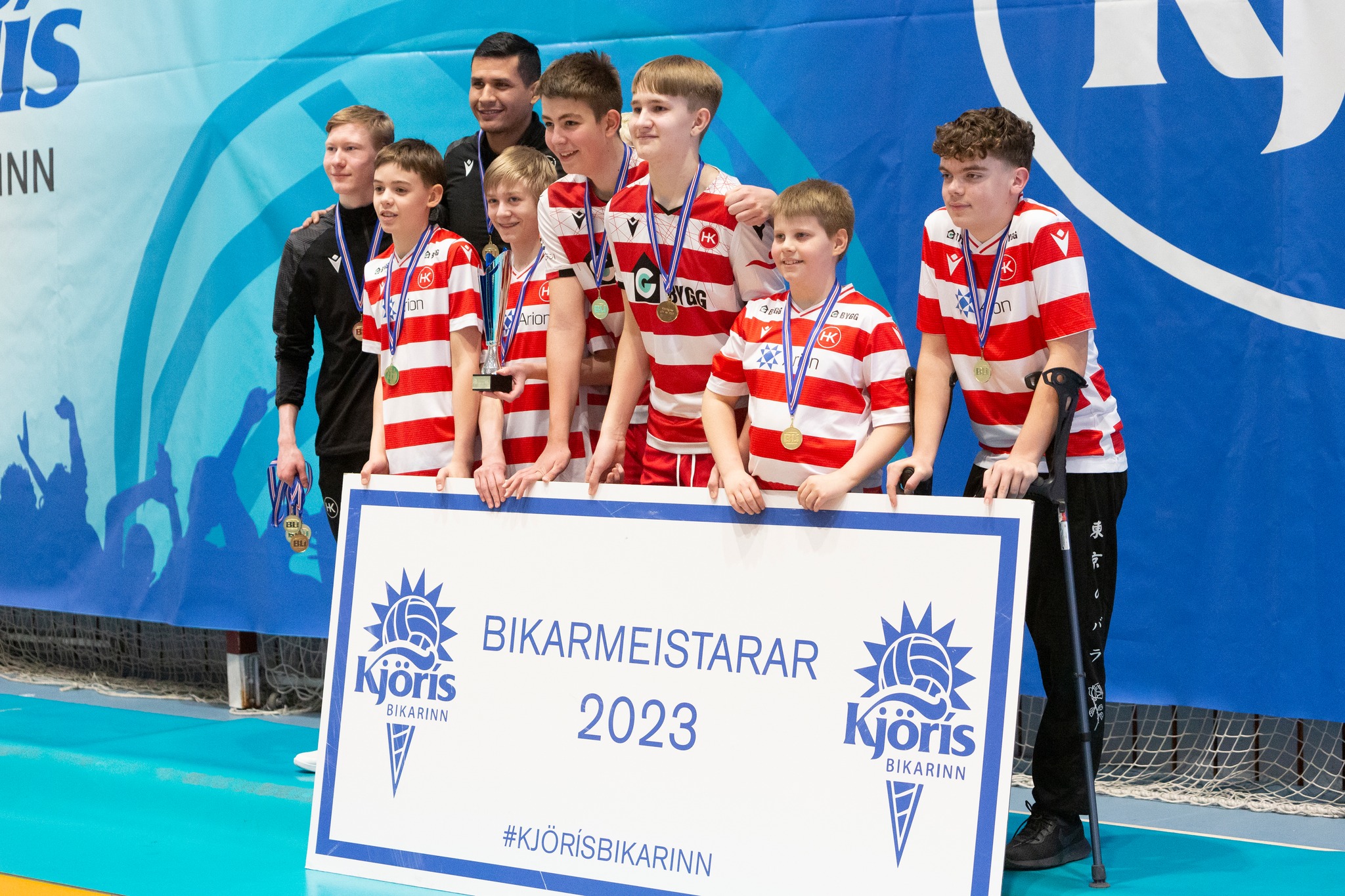 HK U14 boys were the only team from the Reykjavik area to triumph in the finals
This year's edition showed that Volleyball is particularly popular outside the more populous Reykjavik area, as seven out of eight clubs involved in the finals were from the north and east of Iceland. These represented towns like Akureyri, close to the Arctic Circle, and the town of Husavik, which was portrayed in a famous Hollywood movie for the Eurovision Song Contest, together with the team of Trottur from the bay of Nordfjordur in the east. Many claim that these towns are well-renowned for their contribution to national volleyball in Iceland.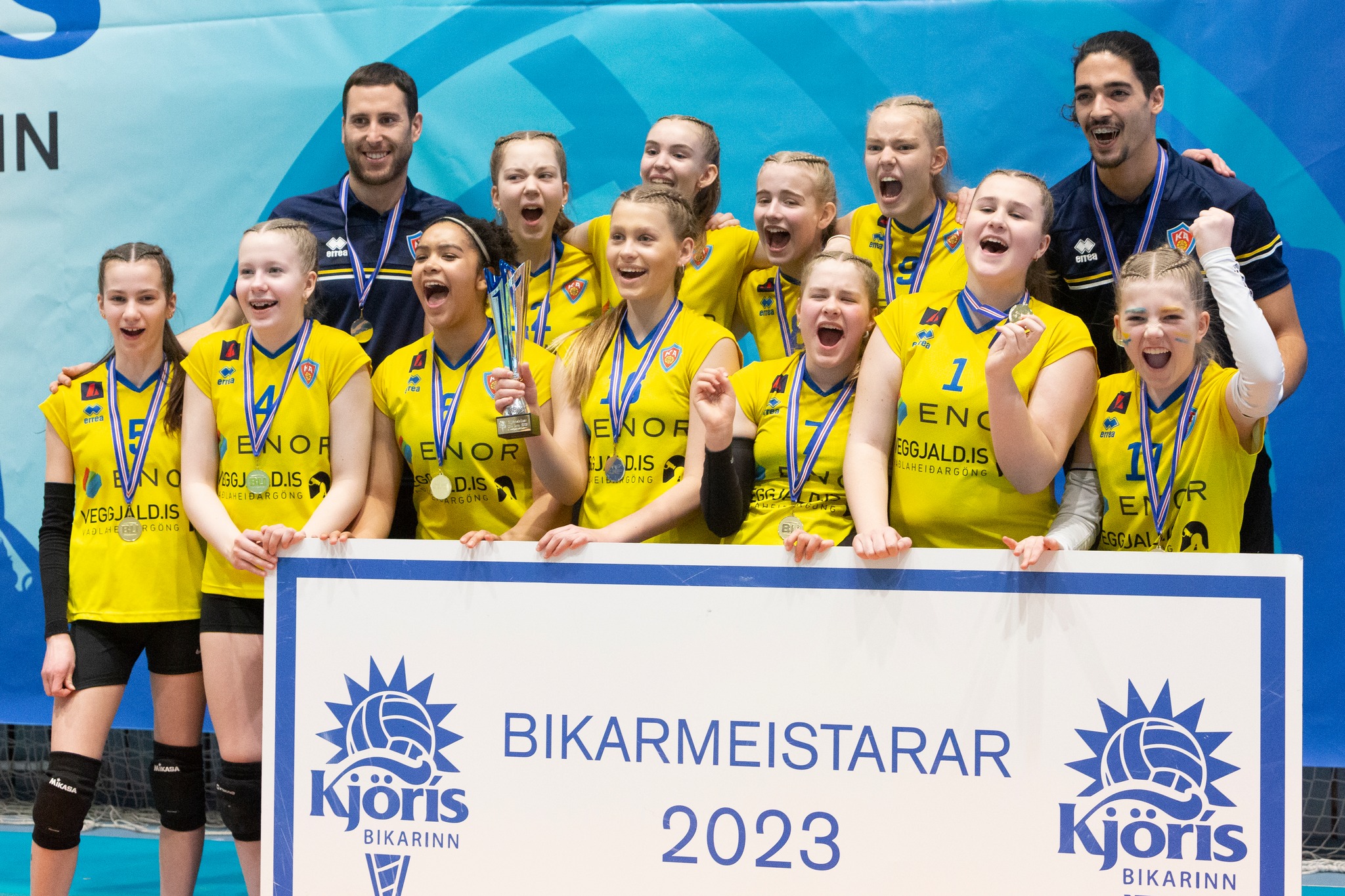 Team KA/Völsungur were the winners of the U14 girls' competition
The results confirmed that Iceland's volleyball stronghold is firmly set outside of the capital area, as three of the winning teams are from outside Reykjavik. It was the HK boys' U14 team from Kopavogur city that defended the honour of the south, or what is referred to as the larger capital area of Reykjavik.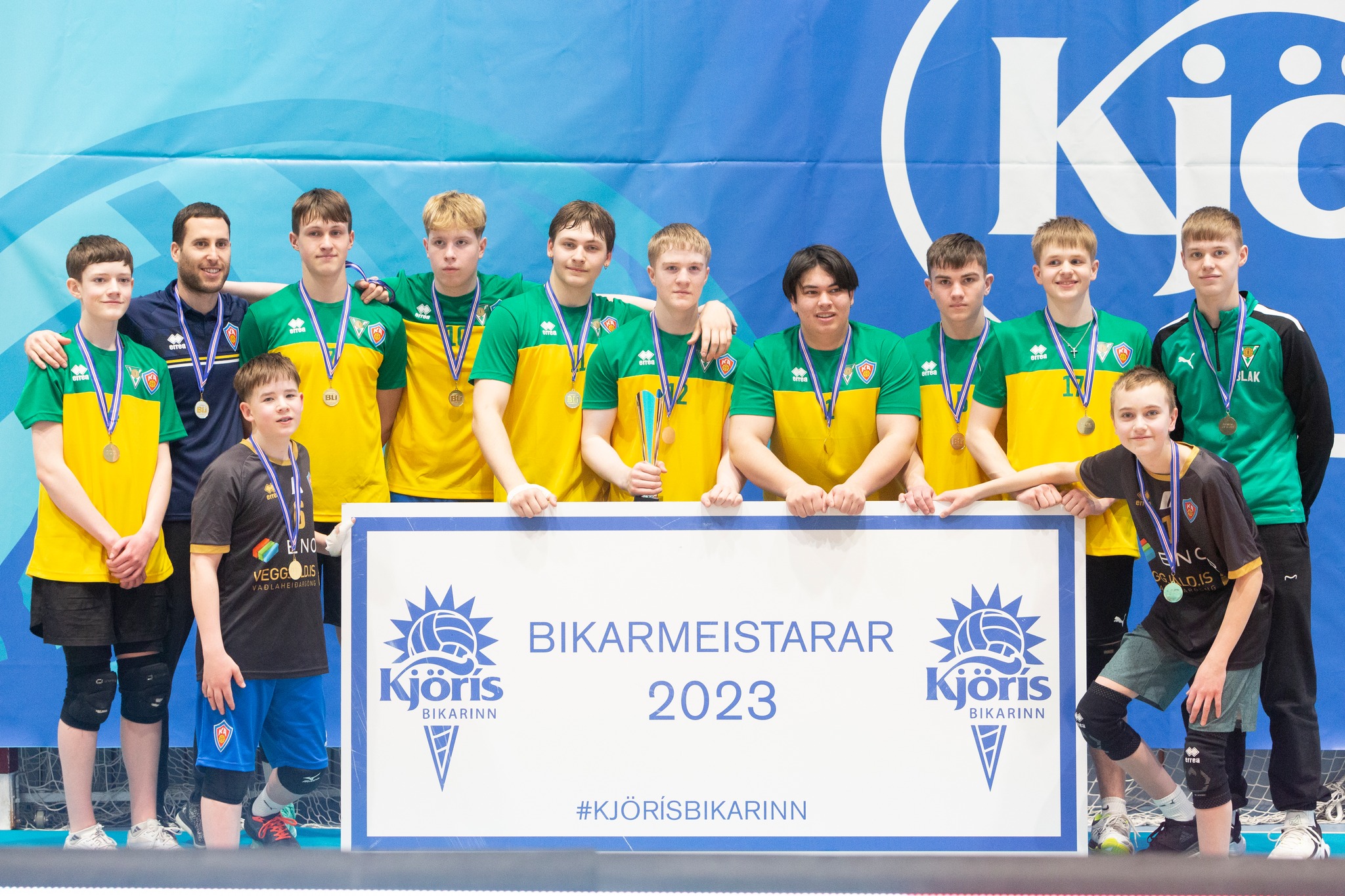 KA Volleyball club claimed the title in the boys' U16 division
The results from the finals read as follows:

U14 girls: KA vs. Tróttur Neskaupstad 2-0
U14 boys: HK vs. Völsungur 2-1
U16 girls: Tróttur Neskaupstad vs. KA 2-0
U16 boys: KA/Völsungur vs Tróttur Neskaupstad 2-0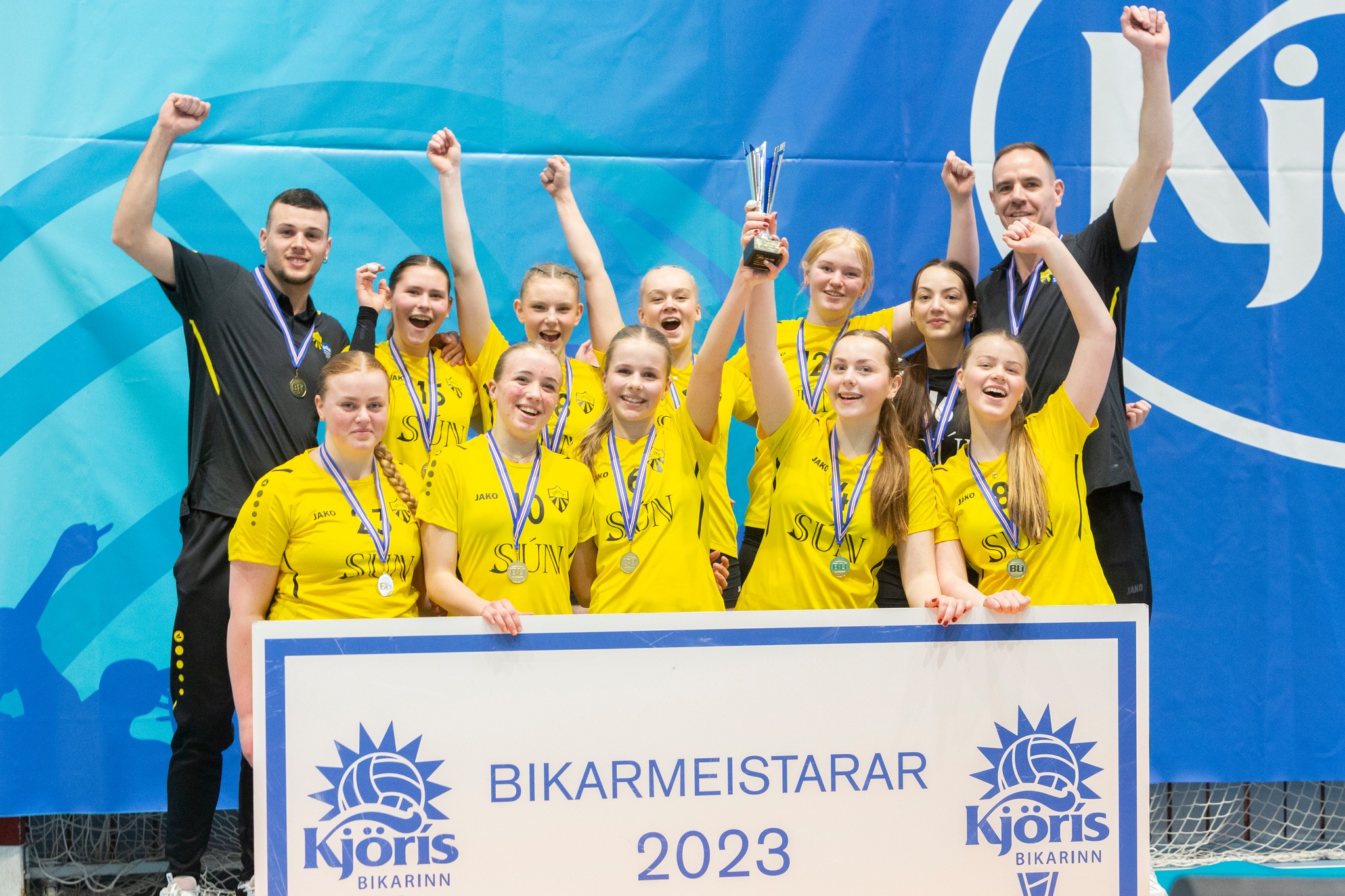 Tróttur Neskaupstad seized the girls' U16 title