Federations
Hungary and Serbia cement cooperation through joint organisation of next #EuroVolleyU16W
The President of the Volleyball Federation of Serbia, Zoran Gajic spoke appreciatively of this year's #EuroVolleyU16W, after arriving in Nyiregyhaza for the final weekend of the tournament to respond to an invitation from Dr Ferenc Kovacs, President of the Hungarian Volleyball Federation.
(l-r): Zoran Gajic, Dr Ferenc Kovacs and Gyula Mester interacting during #EuroVolleyU16W in Nyiregyhaza
Mr Gajic highlighted the friendship and strong cooperation established between the national federations of Serbia and Hungary. The next milestone will be the joint delivery of #EuroVolleyU16W in 2023, which Serbia and Hungary will be co-hosting in two years' time.
"I am confident in the extremely successful organisation of the championship in 2023. We have a great connection with the leadership of the Hungarian Federation, which will help us even further in the future."
Zoran Gajic
President of the Volleyball Federation of Serbia
Dr Kovacs, on the other hand, emphasised that this relationship is very important for Hungary to gain experience, because Serbian Volleyball has a rich history and has achieved much success in men's as well as in women's Volleyball. He stressed he was especially happy with the recent opportunity to meet CEV President Aleksandar Boričić in Budapest, and cherishes the productive talks with representatives of the Serbian Volleyball family he is having this weekend in Nyiregyhaza.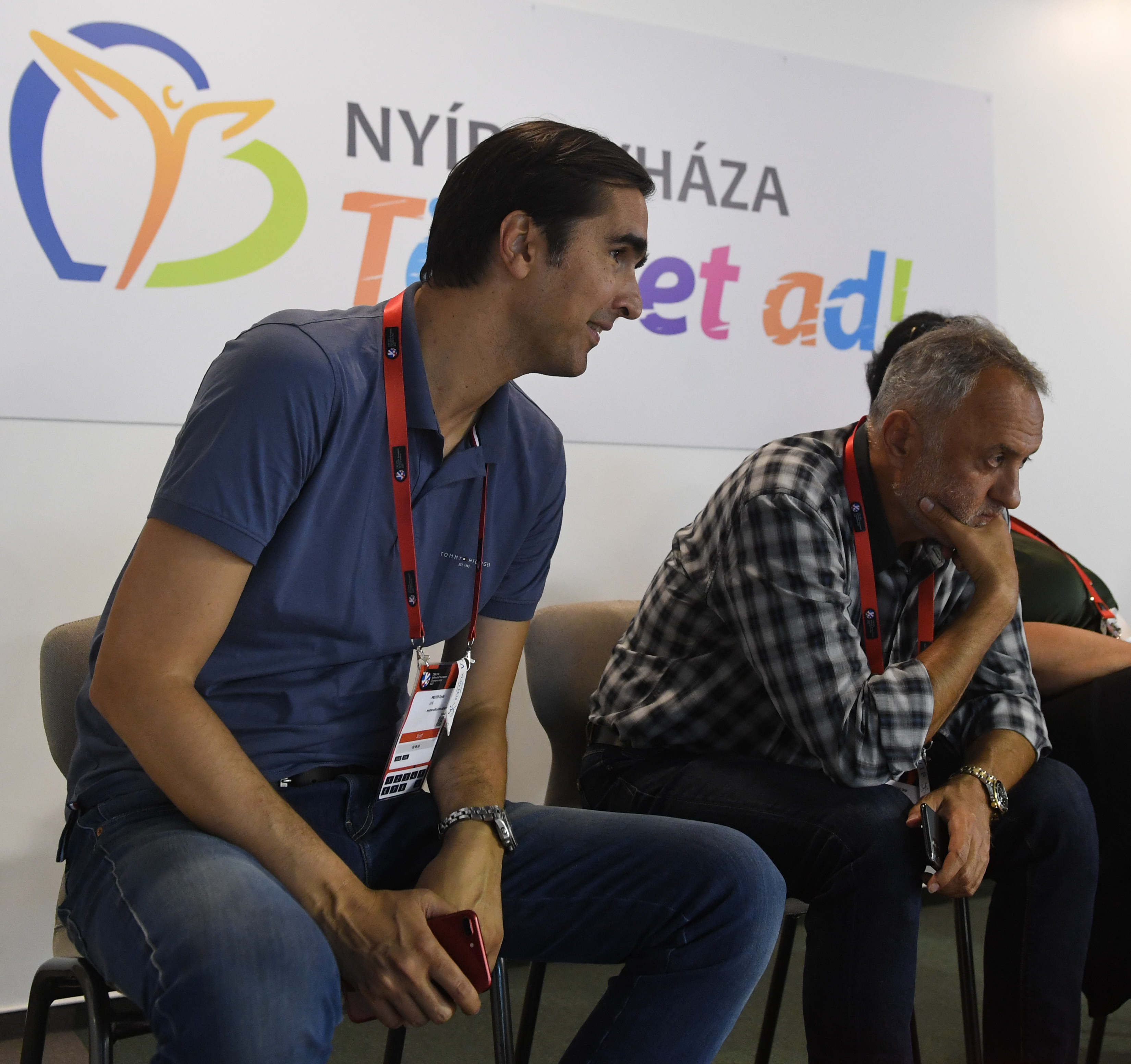 Gyula Mester and Zoran Gajic following the #EuroVolleyU16W semis on Saturday in Nyiregyhaza
Together with Gajic, 2000 Olympic gold medallist and now Vice-President of the Serbian Volleyball Federation, Gyula Mester, who is originally from the region of Vojvodina, is paying a visit to the final weekend of #EuroVolleyU16W as well.