Federations
ERC President and top international referee share knowledge, experiences with Romanian colleagues
This past weekend, with the event running from Friday through to Sunday, Romanian Volleyball referees had their annual meeting right in the heart of Transylvania, in the city of Cluj-Napoca. Some 90 referees involved in running matches of Romania's first and second division of the national league had the privilege to participate in a high-level seminar, with the President of the European Refereeing Commission (ERC), Mrs Zorica Bjelic and top international Volleyball Referee, Mr Juraj Mokry, acting as lecturers.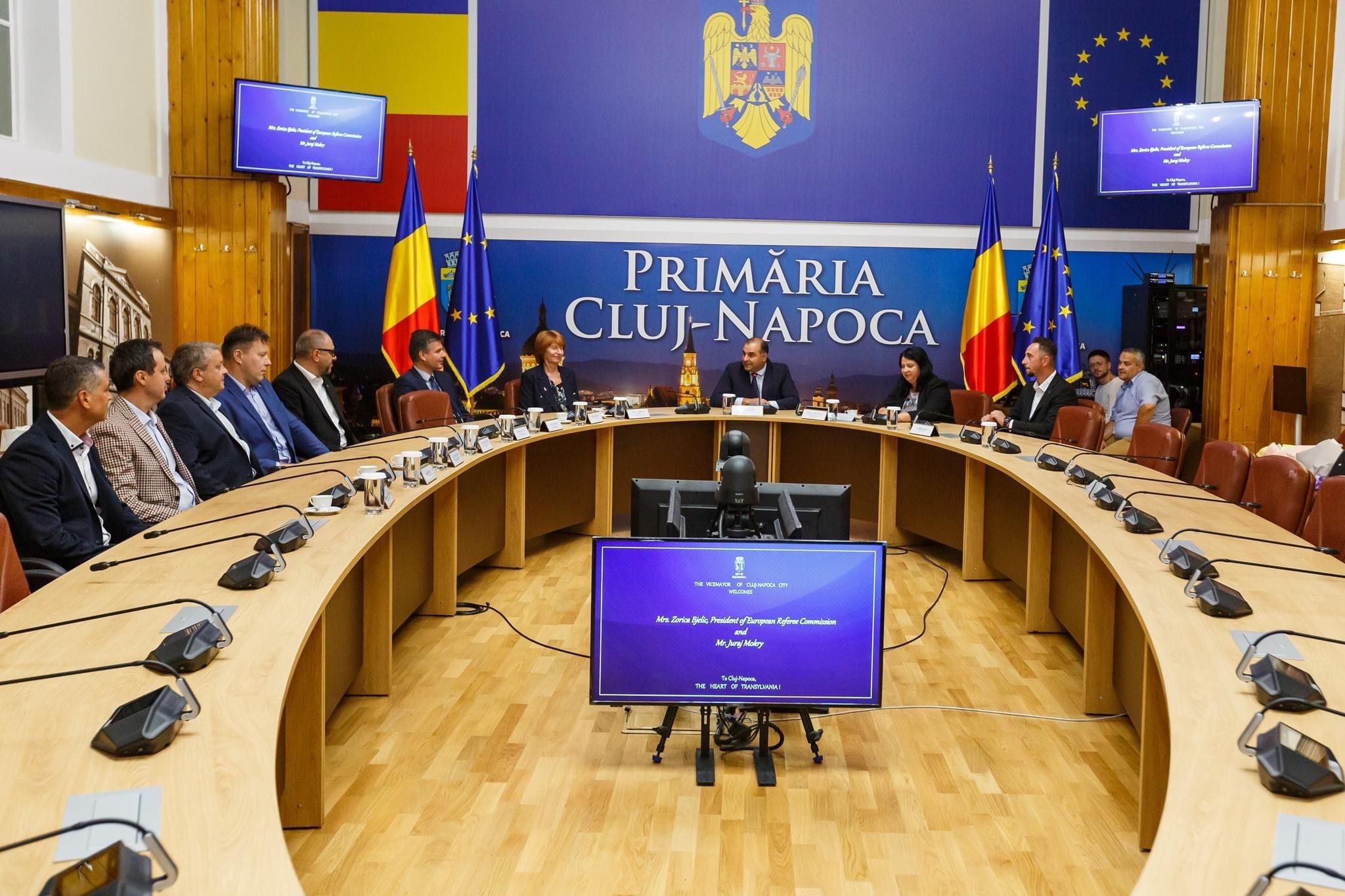 The referees and their high-profile international visitors paid a visit to the local City Hall in Cluj-Napoca
During the first day, the attendees and their mentors paid a visit to the local City Hall, thus meeting with Deputy Mayor, Mr Dan Tarcea, who read out a warm welcome message from the Lord Mayor, Mr Emil Boc. The city of Cluj-Napoca has a very close connection with the Volleyball family – as last year it did play host, doing so with much success, to matches scheduled for the 2021 edition of CEV EuroVolley Women.
In the evening, a special meeting addressed to Romania's international Volleyball referees took place, with Mrs Bjelic enjoying this opportunity to share the ERC philosophy as well as long-term strategy developed to grow and improve the quality of Volleyball refereeing in Europe.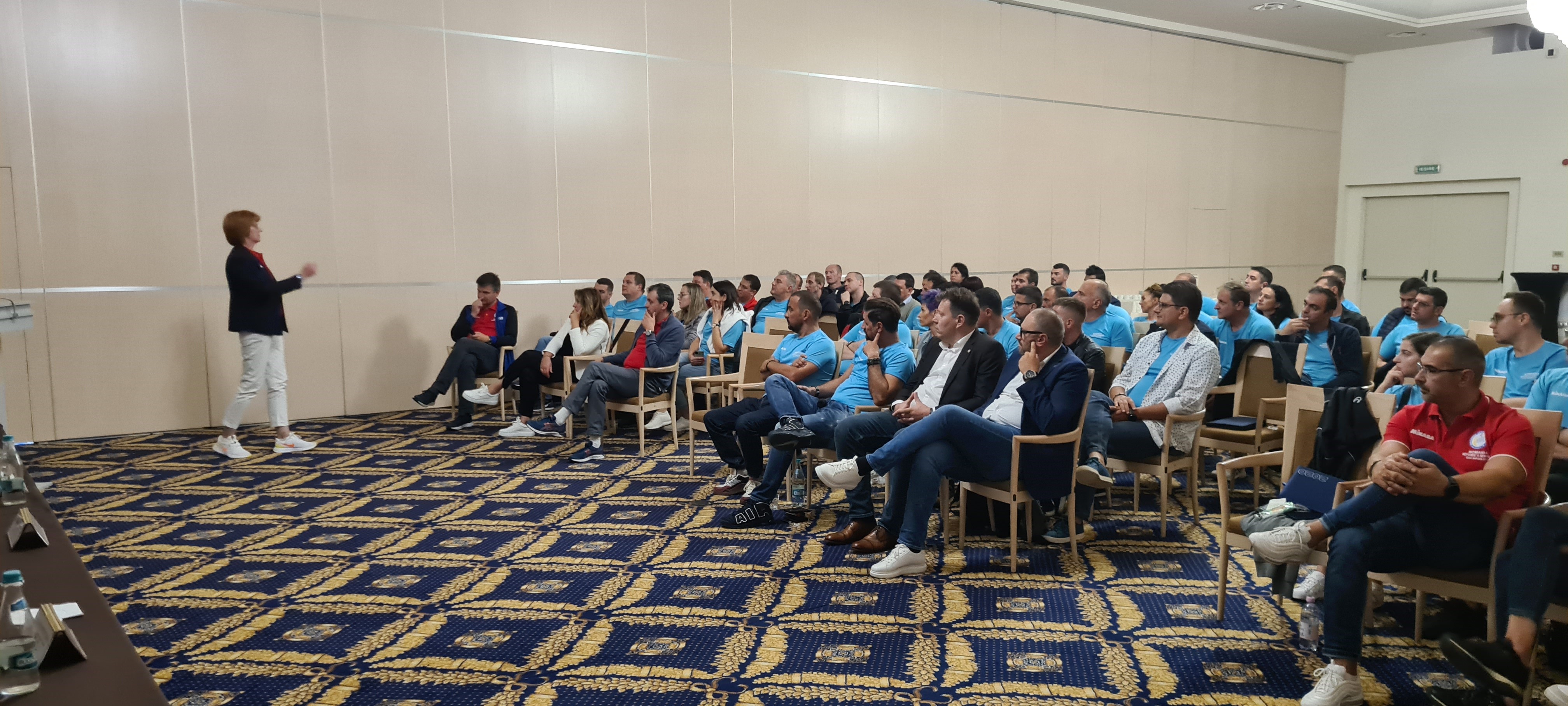 ERC President Mrs Zorica Bjelic addressing a large number of Romanian referees
During the second day of the seminar opened by the Vice Mayor of Cluj-Napoca, Mrs Emese Olah, Mrs Bjelic and Mr Mokry presented interesting materials dealing with what implies to be officiating matches at top-level competitions before Saturday's programme ended with a theoretical test.
The seminar finished on Sunday with a session including a number of video materials and discussions about technical aspects reviewed ahead of the upcoming Volleyball season.
A final group picture at the end of the three-day seminar held in Cluj-Napoca