Federations
CEV Vice-President Halanda inducted into Slovak Volleyball Hall of Fame
The Slovak Volleyball Federation delivered a gala event this past Saturday, May 7, under the slogan "Volleyball of the Year 2021" which included the induction ceremony of four outstanding personalities into the Slovak Volleyball Hall of Fame, including CEV Vice-President Lubor Halanda.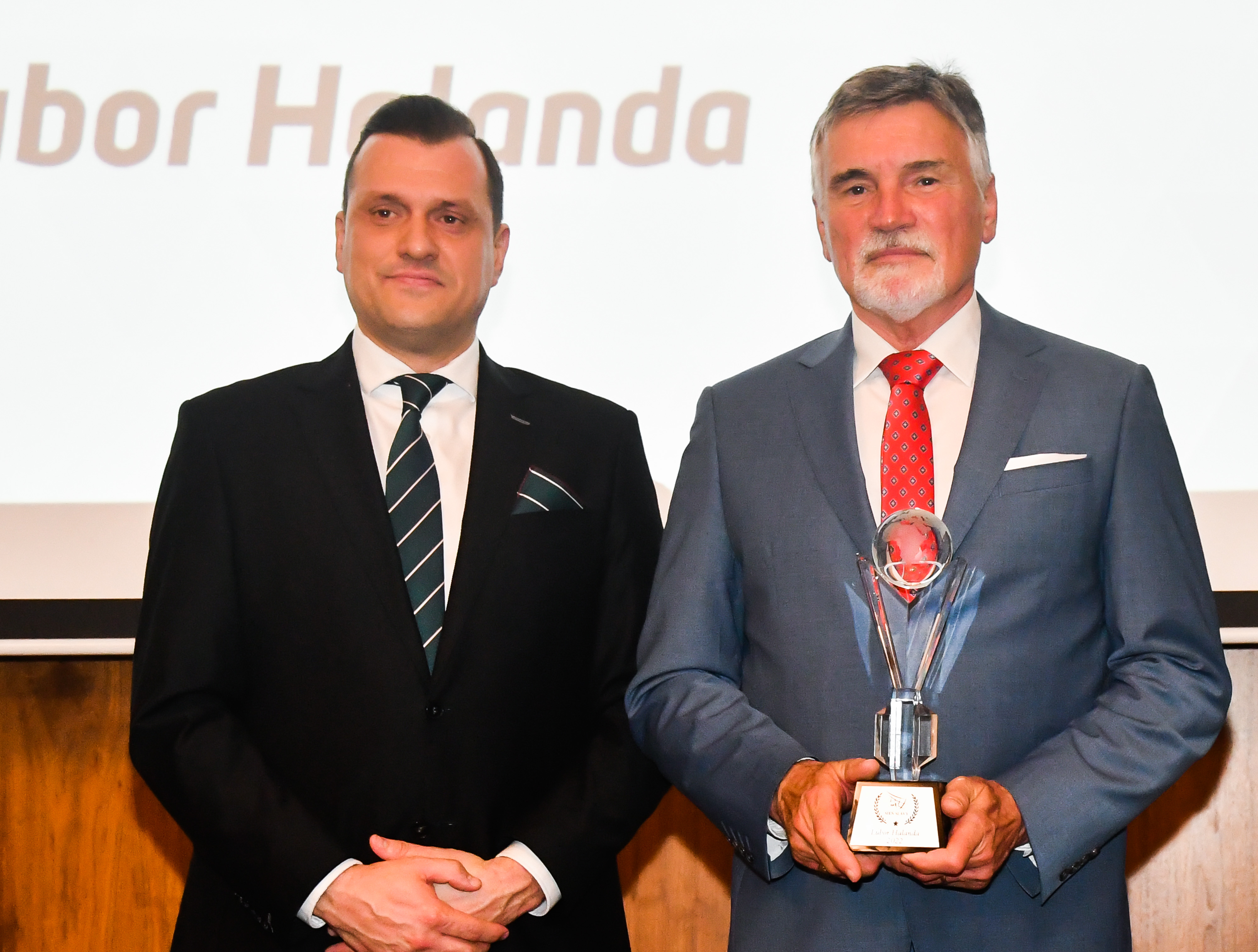 CEV Vice-President Lubor Halanda portrayed together with the President of the Slovak Volleyball Federation, Mr Marek Rojko (left)
Halanda is a former elite Volleyball player who recorded 76 caps with the Czechoslovak national team. He is a former national champion (three times) with the likes of ČH Bratislava and with the same team a winner of the CEV Champions Cup and Cup Winners' Cup in 1979 and 1981, respectively. Later in his career, he played in Italy's first and second division from 1983 through to 1987. After retiring from competitive sport, he switched to Volleyball coaching spending two years in Italy and another two in Saudi Arabia; he mentored the club of Slavia EU Bratislava in the 1992/1993 season and was at the helm of Slovakia women's national team from 1993 to 1997.

He was the Secretary General of the Slovak Volleyball Federation from 2001 to 2005 before assuming its Presidency, a position he held until the end of 2017. Halanda has been a member of the CEV Board of Administration since 2011 and a CEV Vice-President since 2015 – as well as a member of the FIVB Board of Administration since 2016. Moreover, he has been Honorary President of the Slovak Volleyball Federation since 2017.
Mrs Alžbeta Slovíková (90), Mr Vladimír Hančík (78) and Mr Jaromír Perútka – in memoriam – were the other inductees into the Hall of Fame of Slovak Volleyball.