Federations
CEV's vision shared at annual National Refereeing Clinic run by Portuguese Federation
Run simultaneously with the famous Lamego "Harvest Tournament", one of the most renowned pre-season volleyball events organised in the middle of the beautiful and UNESCO protected region of the Port wine, the annual National Refereeing Clinic delivered by the Portuguese Volleyball Federation (FPV) took place earlier this month to prepare for the upcoming 2023/2024 season.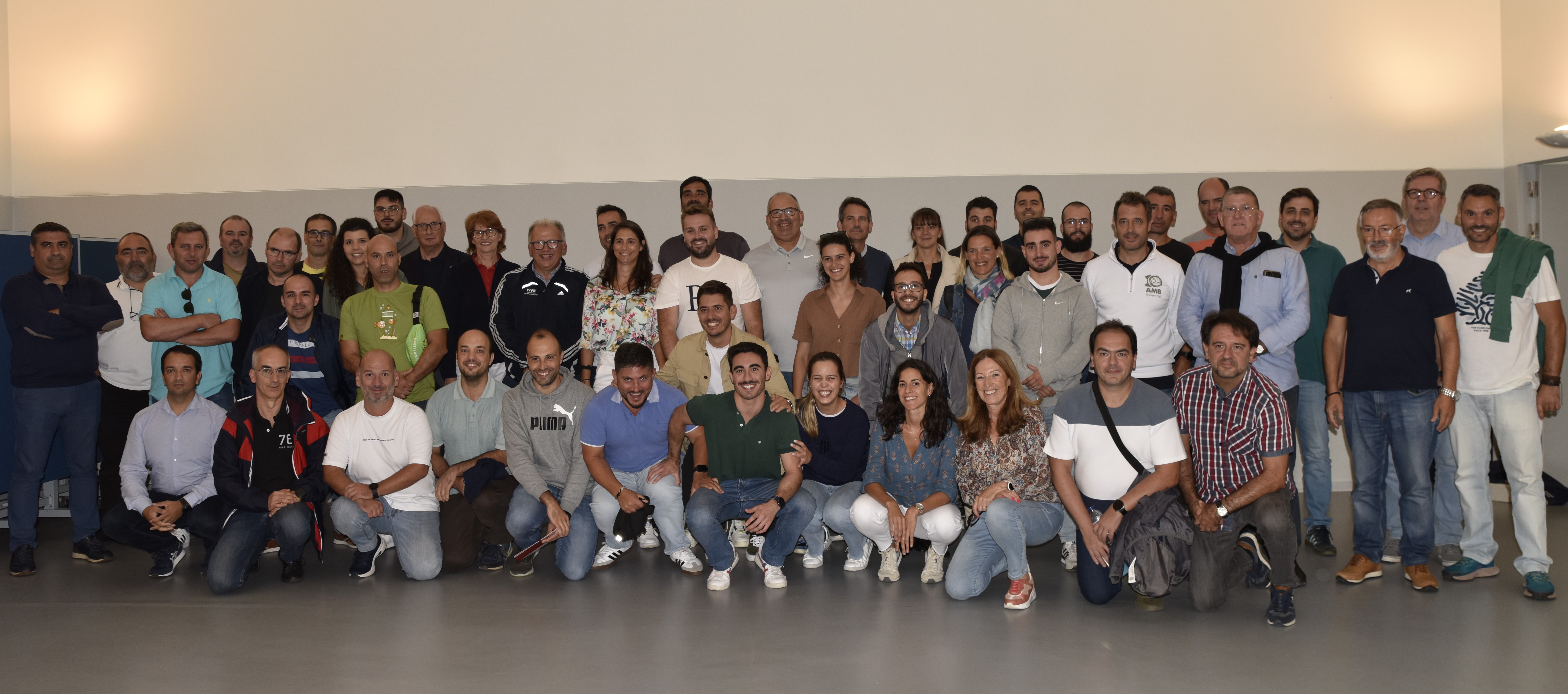 A group picture with the 50+ people attending the annual refereeing clinic run by the Portuguese Volleyball Federation
In addition to the three days of judging and games observation, a set of theoretical and practical sessions were an added value for the more than fifty referees from all over the country (islands included) in attendance. 
Avelino Azevedo, President of the FPV Refereeing Commission and member of CEV European Refereeing Commission, said: "The holding of this clinic in Lamego was an ambition from the first hour, and there was even a tacit agreement with the organiser of this big and well-known pre-season tournament, the Viseu Regional Volleyball Association, whose President, Mr Artur Pombinho, I wish to thank for having provided us with ideal conditions for an excellent training. We chose a broad theme - the referee's coaching, and we worked on preparing this clinic together with the Portuguese international referees, who made a strong technical contribution thanks to their knowledge and their recent participation in several international competitions."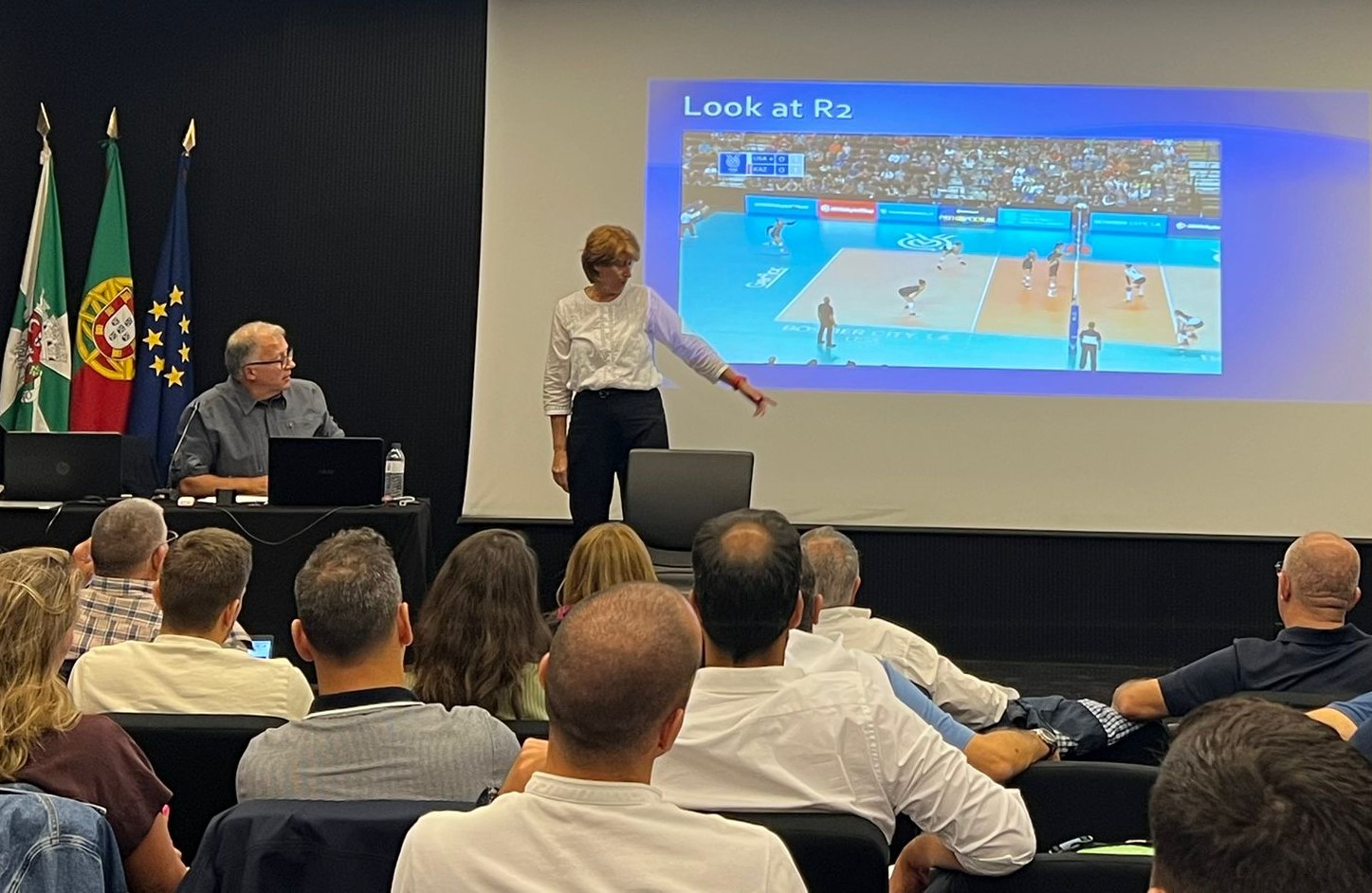 ERC President Zorica Bjelic delivering a lecture
The presence of Zorica Bjelic, President of the CEV European Refereeing Commission (ERC) and also a member of the FIVB Refereeing Commission, was another highlight: "For the first time in our mandate and with the support of our President Vicente Araújo, a foreign trainer, Serbia's Zorica Bjelic, brought to this clinic the vision of CEV and FIVB mainly related to refereeing coaching, something that we consider fundamental in the current evolution of Portuguese refereeing too, thus contributing to the general improvement of national volleyball. This kind of clinics is something that we had been doing regularly since 2017, with the annual Beach Volleyball clinic organised by José Casanova, Secretary of the FIVB Refereeing Commission and Beach Volleyball Commissioner," Azevedo added.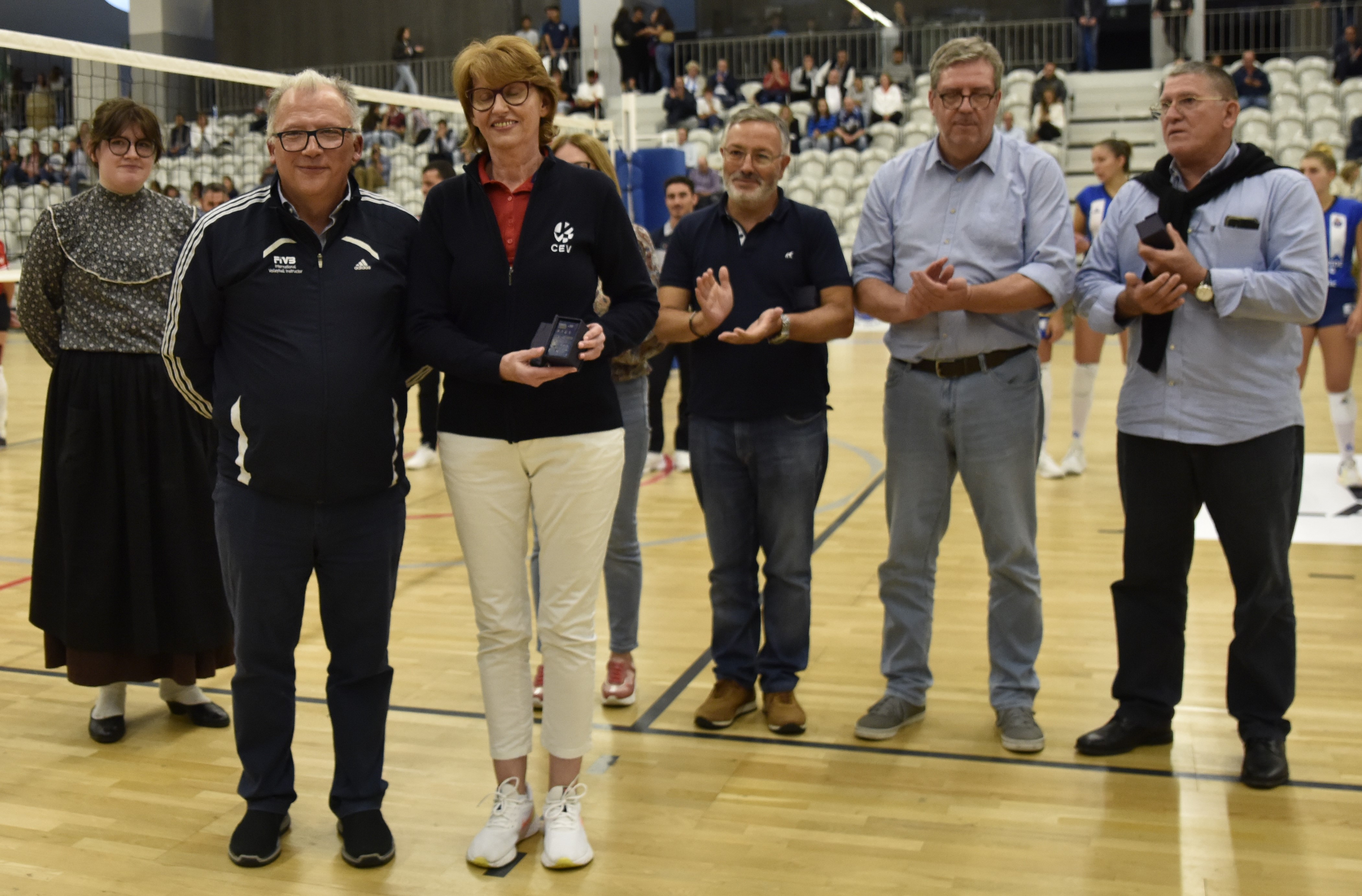 ERC President Bjelic awarded at the end of the pre-season tournament held in Portugal
At the end of the training, ERC President Zorica Bjelic was delighted with the experience: "I am very pleased with the invitation, and I would like to take this opportunity to thank the Portuguese Volleyball Federation, its Refereeing Commission in particular, for this invitation, and the CEV for this opportunity too. Despite not understanding Portuguese and although there were sessions in English, the language of Volleyball is universal and I was able to realise, through some presentations delivered by Portuguese international referees, that our European message is being applied across the various CEV events they have attended. Portuguese refereeing is at a very good level, as recent appointments confirm, and I had the opportunity to observe some young referees with the potential for greater heights. This type of training, with programmed and engaging content, was an excellent initiative, which will benefit everyone involved, not only the referees but also the Refereeing Commission itself, which deserves my warmest congratulations."