Federations
Austrian Federation extends cooperation with Steinbrunn sports centre for another three years
The Austrian Volleyball Federation (ÖVV) and the Landessportzentrum Steinbrunn have extended their cooperation, with a focus on providing opportunities for Austrian national volleyball teams to work and prepare ahead of international competitions. The agreement covers the next three years.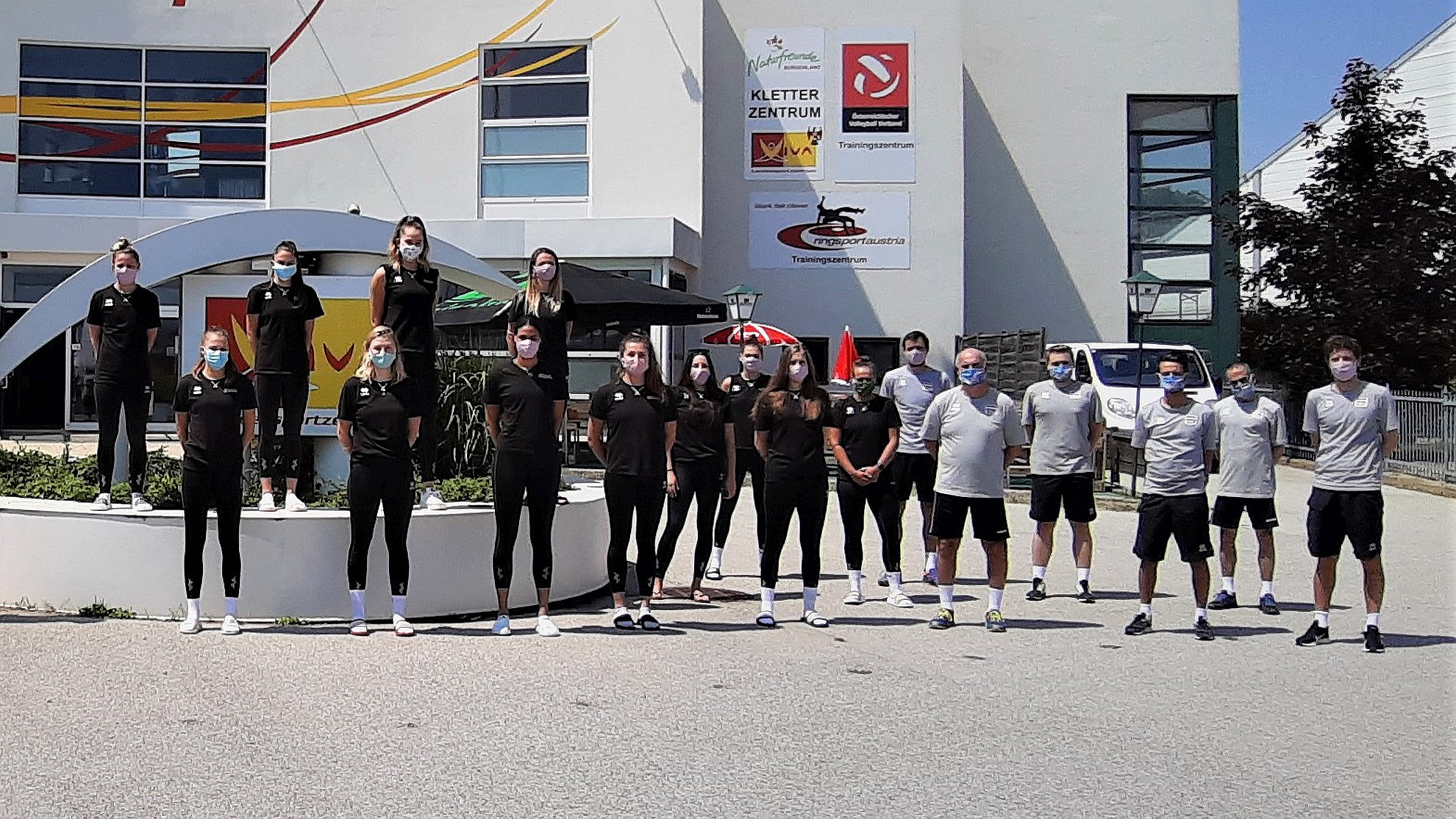 The Austrian women's national team during a training camp at Steinbrunn in times of coronavirus pandemic
"The infrastructure is perfect, and the support in Steinbrunn fits very well. It is a luxury for our organisation to have a training facility so close to Vienna for all of its cadres. We look after a lot of teams, so this partnership is a great thing for us and we hope that the cooperation will continue for many years to come,"
Gernot Leitner
President of the Austrian Volleyball Federation
Burgenland Provincial Sports Councillor Heinrich Dorner is pleased "that the outstandingly functioning cooperation between the state, the provincial sports centre and the ÖVV continues and that the parties have extended it even further. For Sportland Burgenland it is a great honour to be able to continue to offer Austria's best volleyball players a perfect training facility."
The collaboration began over ten years ago with the men's national team. After the expansion of the local infrastructure, it became possible for several teams to train there at the same time. Since then, the ÖVV women and youngsters have been in Steinbrunn very regularly as well to prepare for various tournaments.
"We are, so to speak, at home in Burgenland and the regional sports centre. The prerequisites for competitive sports are perfect here, and the successful qualification for EuroVolley 2019 Men and the U17 Men's European Championship 2021 underline this. The time after the outbreak of the pandemic has shown how important it is to have a safe environment. Despite the virus, we were able to hold very, very good camps in Steinbrunn, which definitely helped the teams improve and progress."
Gottfried Rath-Zobernig
ÖVV Sports Director
Steinbrunn managing director Bernd Dallos emphasises that the successful cooperation with the men's national team has developed into a long-term agreement with the ÖVV, which has now resulted in the signing of a three-year partnership. Dallos: "Of course, we will continue to give full support from our side."