Development
Sofia ready for the kick-off of the 2023 CEV Coaches Convention
Author:
Victoria Georgieva
All is set for the kick-off of the 2023 CEV Coaches Convention, that will take place this weekend in Sofia, the capital of Bulgaria. In the course of the next two days, coaches and physical education teachers from across the continent are gathering in the Balkan country,  looking forward to expanding their Volleyball knowledge by exchanging ideas on the development of the sport at grassroot level. Furthermore, the 160+ attendees will learn from experienced speakers, as this year, the event features Mr. Angiolino Frigoni from Italy, and Mr. Eric Hodgson from the USA.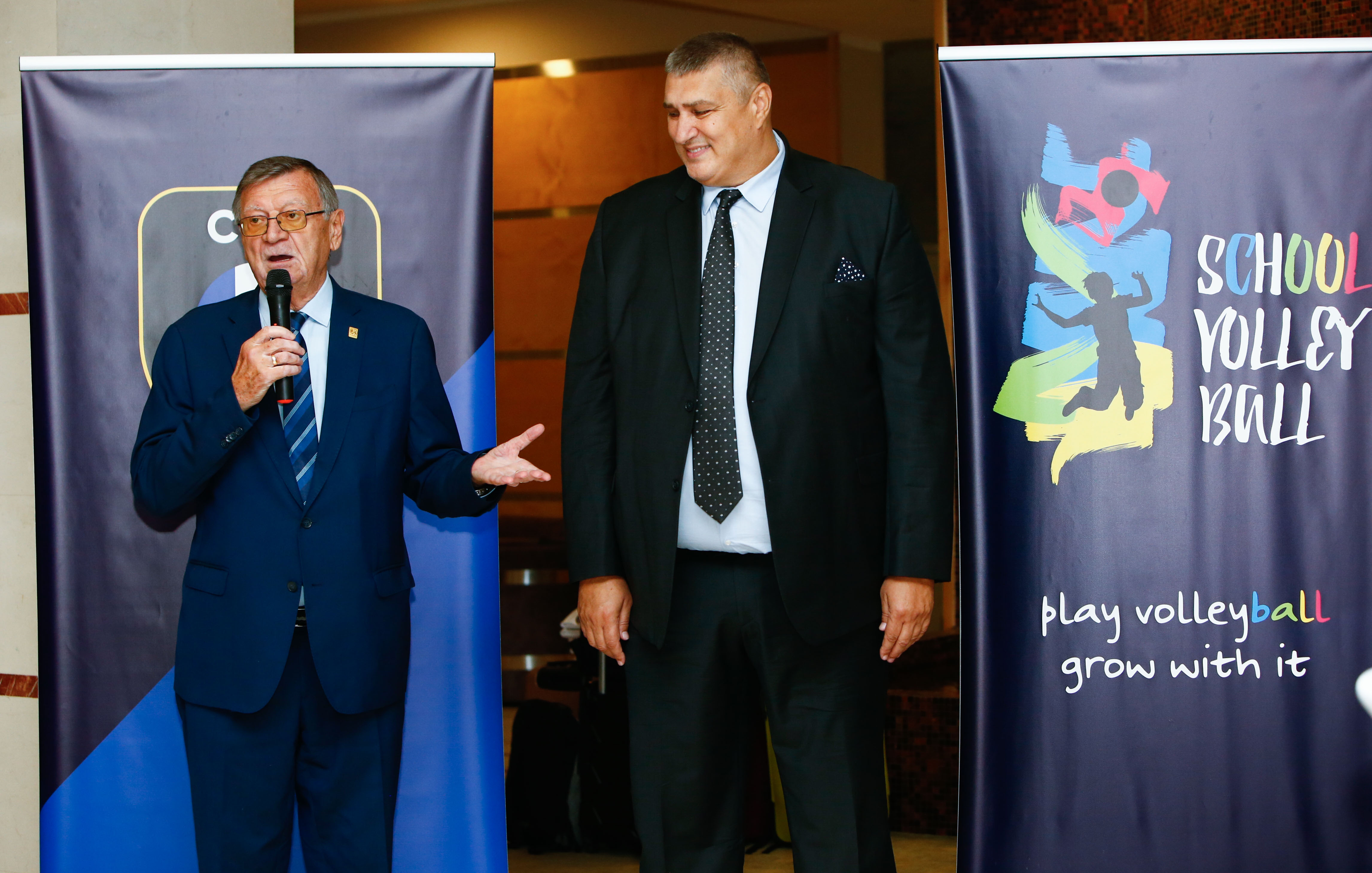 CEV President, Mr. Aleksandar Boričić (left) and BVF President, Lyubomir Ganev (right) welcoming the attendees of the 2023 CEV Coaches Convention
Frigoni, a world-renowed Volleyball coach and expert, will delve more into talent identification and design of content for teams practising three times per week, while his practical session will address 14-year-old boys (U15 men). Hodgson, on the other hand, will share insights on basic movement, fun and gamification for kids age 12-years-old.
The participants in the Convention arrived on Friday at Vitosha Park Hotel, and later in the evening, were warmly welcomed by the CEV President, Mr. Aleksandar Boričić, and the Bulgarian Volleyball Federation (BVF) President, Mr. Lyubomir Ganev. 
"I want to thank the BVF for the hospitality! I am really glad to see so many young coaches here, at the event. I wish you to seize this opportunity and to expand your Volleyball knowledge in the next two days."
MR. Aleksandar Boričić, CEV President
The CEV Coaches Convention will feature both theoretical and practical sessions, and the official opening is this Saturday, at 9:00 AM local time. 
For a very first time, the Sunday will be dedicated to special workshops where the  participants will have the chance to work together on different practical tasks, applying the knowledge gained on the day before.