Development
School Project national workshop in Slovakia a major success
Today's School Project national workshop held in Bratislava, Slovakia, was a major success with as many as 67 coaches / physical education teachers attending, including some travelling hundreds of kilometres by car or public transportation to attend. This was the third such national workshop after similar clinics previously held in Estonia and North Macedonia.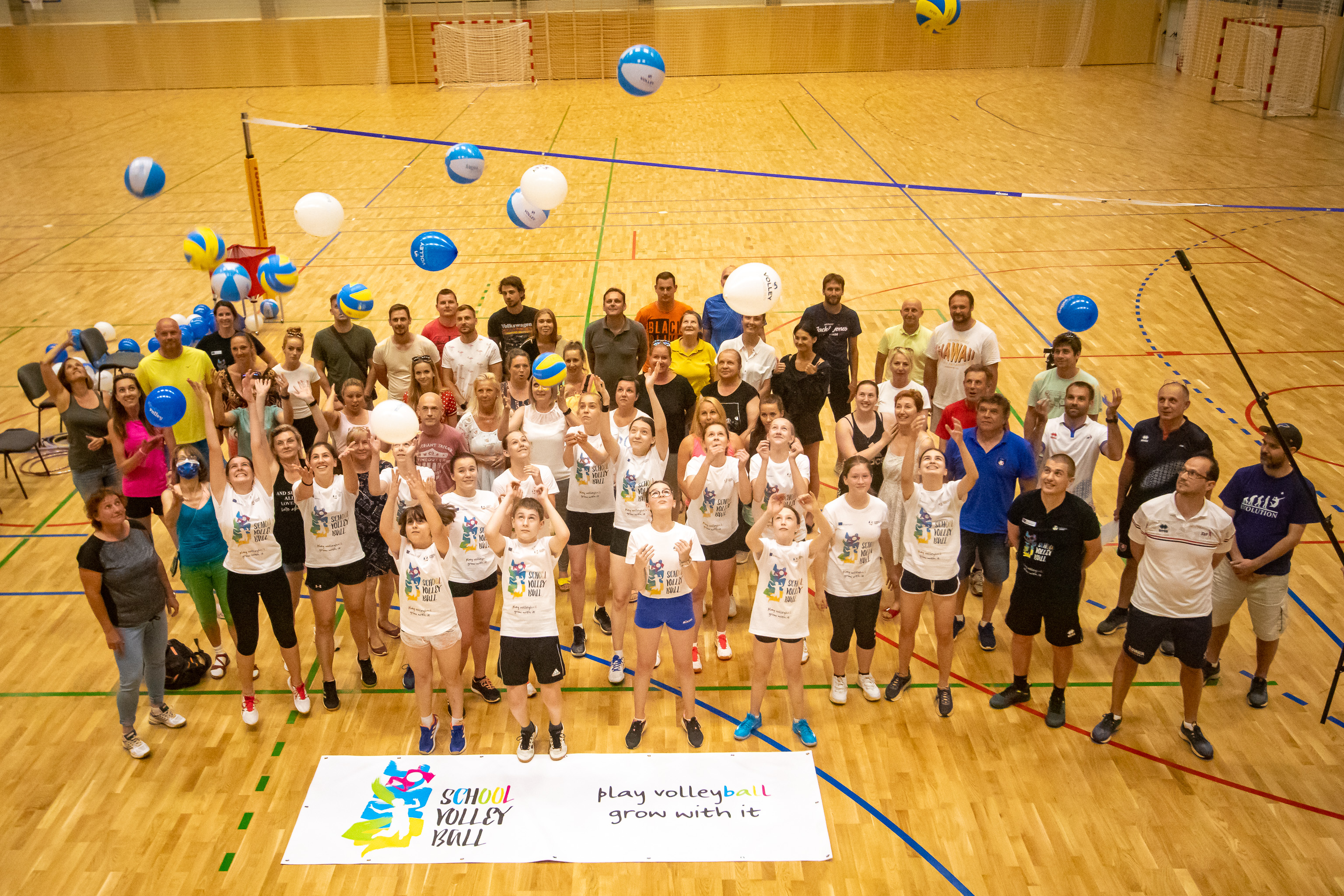 A group picture with all the coaches, teachers and kids attending the workshop held in Bratislava
CEV Instructor Kristof De Loose delivered an inspirational theoretical session, putting an emphasis on getting the coaches to think outside the box and focus their trainings on fun, movement, and learning activities. Kristof stressed that every exercise can have different variations – in terms of material, speed, bounces (and other actions), etc.
Kids need to MOVE and have maximum touches on the ball – so coaches should always avoid static trainings when the children "wait in line" and get cold. Moreover, even though tactic is important, first the kids must solidify their fundamentals – doing so through exercises to train their hand-eye coordination, communication, balance, focus, and agility. De Loose said that coaches and teachers should use many materials in their sessions with the kids, such as bike tires, hula-hoops, reaction balls, tennis balls, buckets and even other household items, as there is no limit to someone's creativity and having FUN is the most important!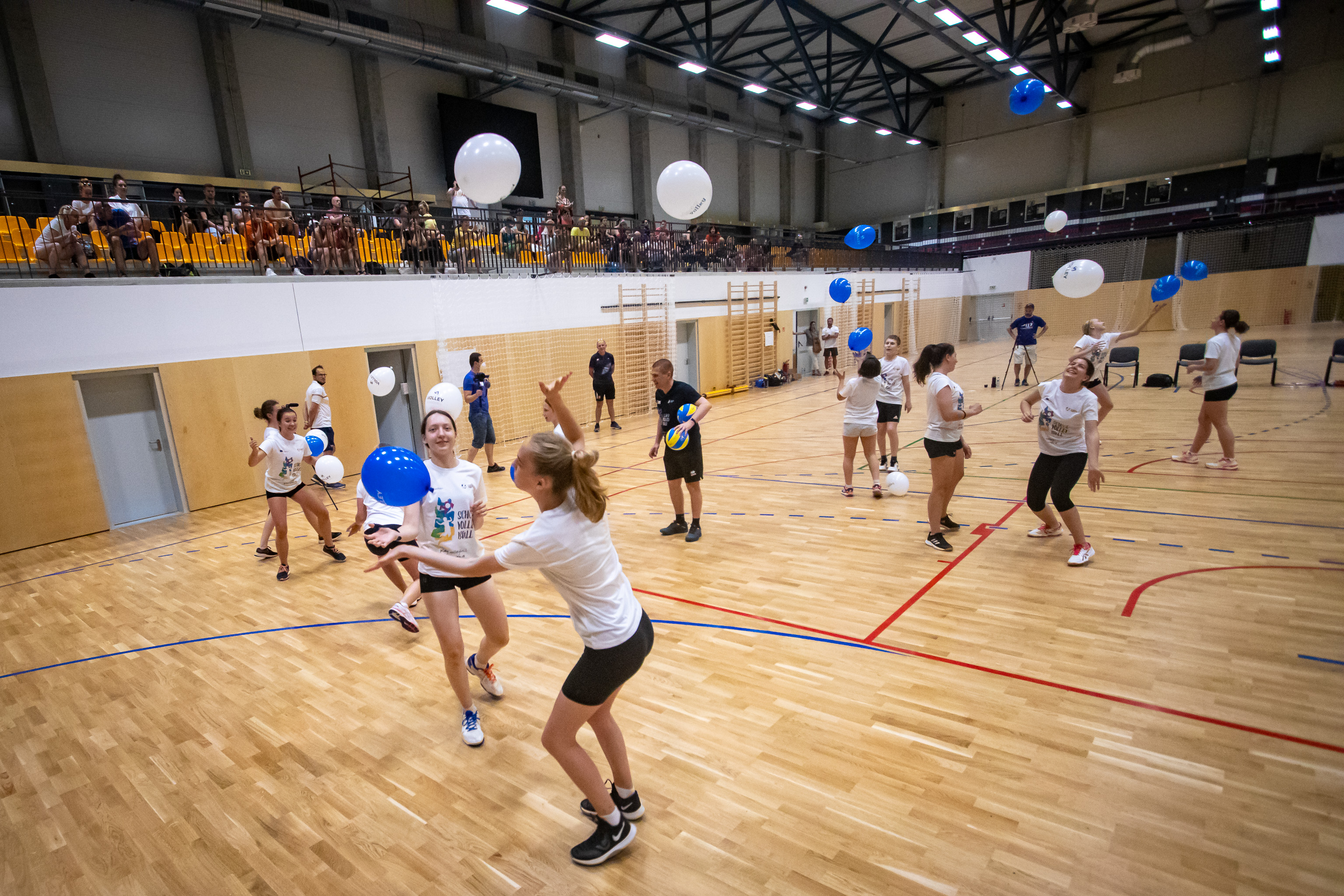 Kids had a lot of fun during the practical session
A practical session followed later in the afternoon, with a group of 16 kid volunteers involved for demonstrations. Materials included beach balls, reaction balls, stress balls, balloons and CEV School Project MIKASA volleyballs. Each exercise introduced began with a simple version and progressed into variations with more tasks for each player to think about and execute – there were individual exercises for the children and exercises with pairs as well. One could easily see that the kids were moving, sweating, laughing, and smiling! 

Both sessions were recorded and they will be edited and shared once finished. Mr Marek Prokeš, Technical Director of the Slovak Volleyball Federation, provided the live translation from English to Slovakian for both of the sessions.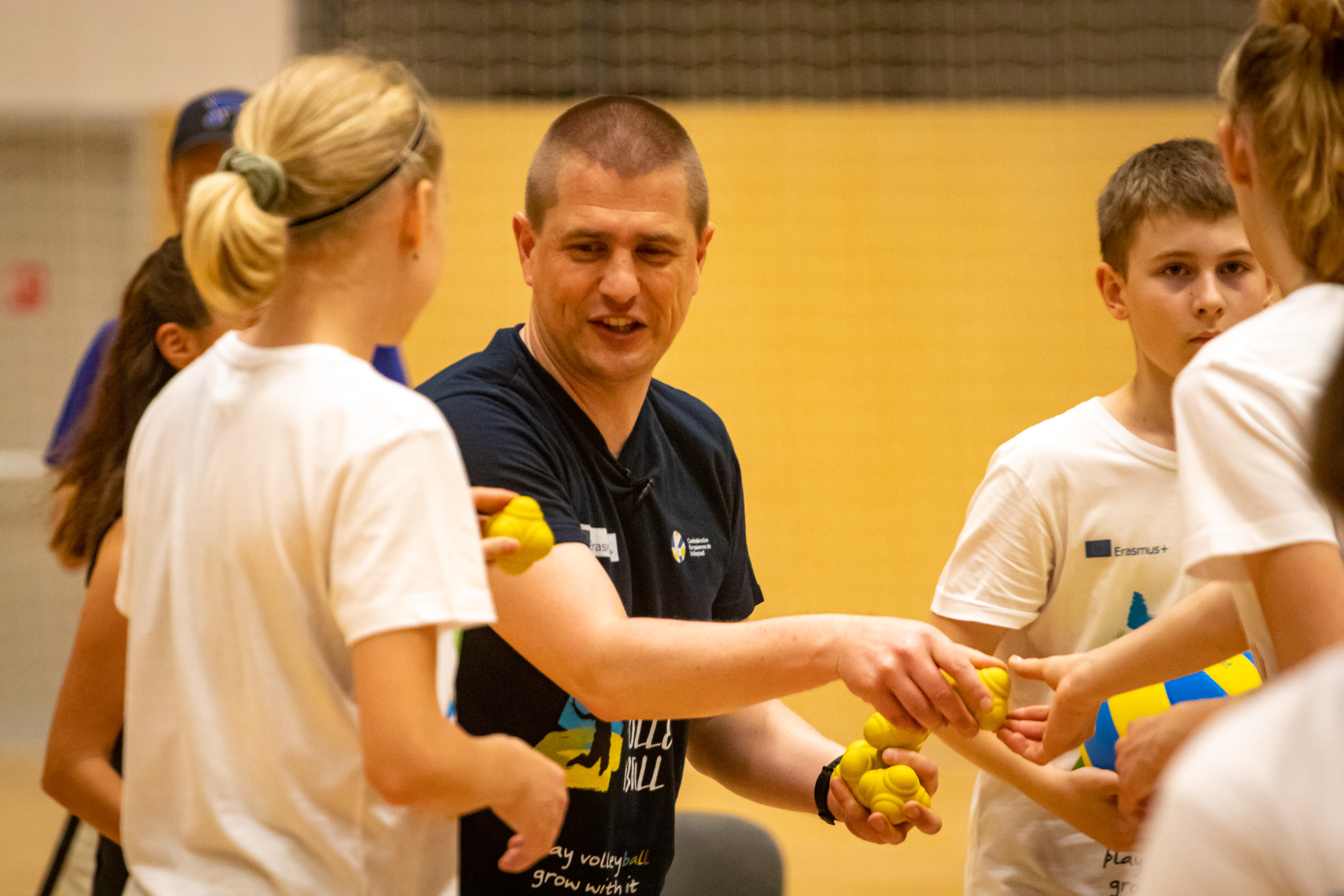 Kristof De Loose sparked much fun and enthusiasm during the session with 16 young players