Development
School Project in full swing in Faroe Islands
The implementation of the CEV School Project resumed this past weekend in the Faroe Islands – some weeks after the school year 2021-2022 began in the North Atlantic archipelago as well. With the participation of club coaches from across the Faroe Islands, the clubs got ready to receive the new players mobilised through the School Project.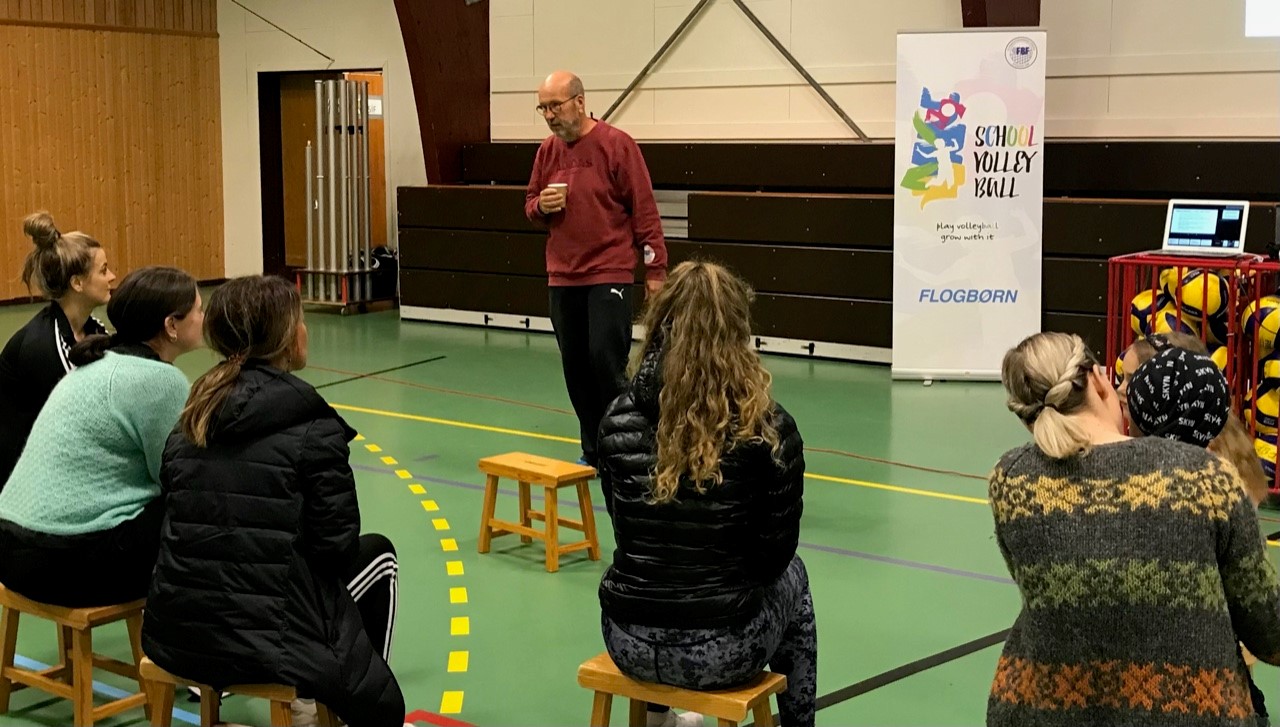 Peter Morell addressing Faroese Volleyball coaches during a workshop
Project Coordinator Peter Morell had arranged the meeting in collaboration with the Faroese Volleyball Association (FBF). The meeting was an opportunity to discuss many topics such as how the clubs can best receive and integrate new players and how to learn to play Kidsvolley and other Volleyball skills with fun and enjoyment.
"It is always a pleasure to be with skilled and committed coaches who are passionate about the youngest Volleyball players. It bodes well for the future of the Volleyball game in the Faroe Islands."
Peter Morell
Project Coordinator
Throughout the school year, the plan is to visit all schools across the Faroe Islands and to involve fourth graders. These will receive an introductory visit to familiarise with Kidsvolley and the schools have committed themselves to following up with a four-week Kidsvolley course. In order to support physical education teachers in their endeavours, the organisers will distribute a four-lesson manual as well as volleyballs and nets – depending on the needs of each school. It all ends in April 2022 with a whole series of school tournaments in Kidsvolley.
Two skilled teachers and Volleyball coaches, Rogvi Nielsen and Magnar Vang, will be responsible for the delivery of these sessions. Both have participated with great benefit in the CEV Coaches Convention held in late September in Kranjska Gora, Slovenia.
"It will be an exciting task to go to the schools and through Kidsvolley give the students an introduction to Volleyball. I am absolutely sure that by focusing on the fourth graders we can create a good recruitment basis for the clubs."
Magnar Vang
Faroese PE teacher and Volleyball coach