Development
Preparations for second CEV Coaches Convention in full swing
After the historic and highly successful premiere held in June of 2019, the CEV Coaches Convention returns later this month with the second edition due to take place from September 24-26 in Kranjska Gora, Slovenia.
A group picture with the participants of the historic first CEV Coaches Convention held in 2019 in Slovenia
After the outbreak of the coronavirus pandemic resulted in the cancellation of the 2020 edition, the Convention will again provide a truly unique opportunity to inspire physical education teachers and coaches from across Europe and overseas working at the grassroots level of the game.
Kranjska Gora and the Hotel Kompas, situated in a truly idyllic scenario, will be hosting the participants – just as the Slovenia's resort did back in 2019. The attendees will be travelling to Slovenia from all over Europe, joined by colleagues from all other Continental Confederations – at least as things stand to this date.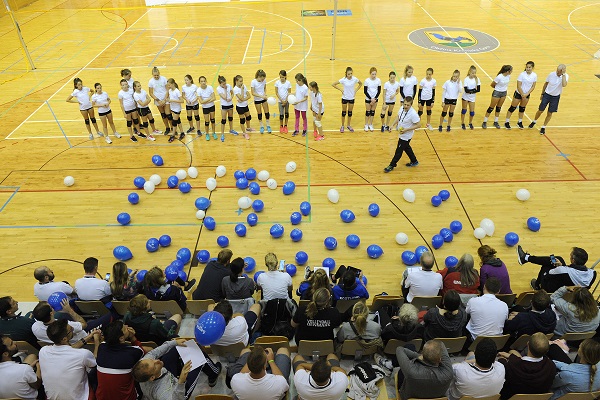 A picture from one of the practical sessions delivered in conjunction with the 2019 edition of the Coaches Convention
The European Coaches Commission and the CEV Technical and Development Department are working intensively together with the Volleyball Federation of Slovenia in order to deliver an event of the highest quality. The programme includes theoretical and practical sessions with four renowned speakers and a Final Panel/Group discussion scheduled for the morning of Sunday, September 26, before the attendees return home with plenty of ideas to implement in their work to grow the next generation of Volleyball players.
The Coaches Convention is a key asset of the CEV School Project, and its format will allow coaches and physical education teachers to network / make connections with others and share knowledge with like-minded people.
Click here for further information.