Development
Flurry of School Project activities organised in Northern Ireland
As autumn leaves fell, volleyball activities in schools across Northern Ireland continued to spike towards new heights. October was a flurry of activity, with schools not only gearing up for upcoming local tournaments but also laying the groundwork for even more thrilling events in the coming months.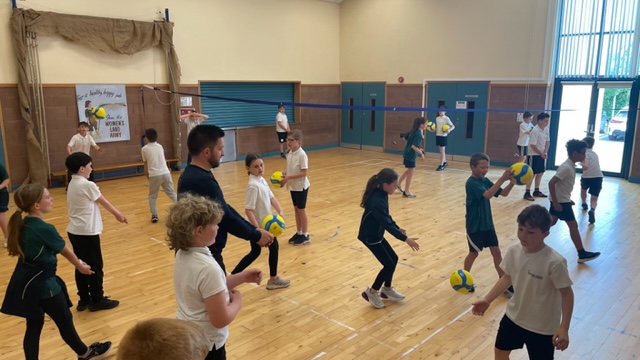 The month of October brought unexpected challenges as after-school coaching events for teachers had to be postponed due to strikes. However, in lieu of the postponed events, a series of open training sessions had been planned, extending invitations to both children and teachers from neighbouring schools during regular school hours.
This twist turned out to be a golden opportunity for teachers to not only witness firsthand sessions conducted by NI Volleyball coaching staff but also actively participate and learn by assisting. 
The inaugural joint session is scheduled for November 24 in Coleraine Leisure Centre, expecting an impressive turnout of at least 60 children who have never experienced the sport before. This marks not just a volleyball introduction but a holistic preparation for the upcoming competitions, fostering excitement amongst the children.
Recently, NI Volleyball and Volleyball Ireland announced an expanded collaboration under the CEV School Project umbrella. Newry, Mourne and Down District, playing a pivotal role, is set to host the first-ever competition between the two countries at the prestigious Newry Leisure Centre. While the date is yet to be confirmed, anticipation is already building for a historic face-off that promises to be a celebration of sportsmanship at grassroots level.
Stay tuned for more news, more excitement, and the unfolding of a new chapter in both local and cross-border mini-volleyball activities in Northern Ireland!