Development
FIVB and CEV join forces to provide National Federations hosting European Age Group Championships with official Gerflor courts
The FIVB and CEV have joined forces in their development efforts in Europe and announced that ten National Federations (NFs) hosting the CEV Age Group European Championships will receive an official Gerflor court equally funded by both organisations.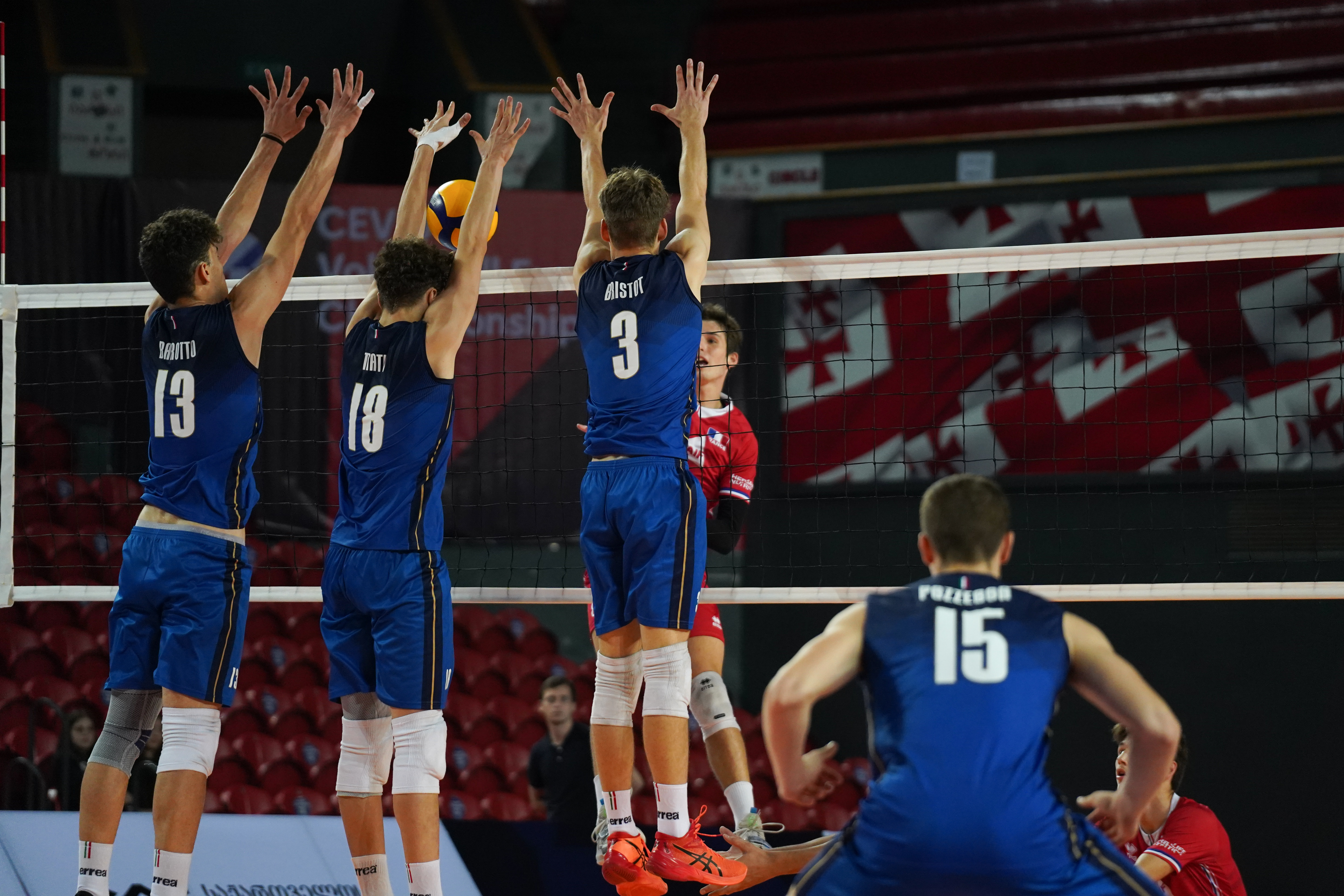 After hosting last year's #EuroVolleyU18M in Tbilisi, the Georgian Volleyball Federation will be among those to benefit from the programme
With the aim to further develop volleyball all over the world, FIVB President Dr Ary S. Graça F° and CEV President Aleksandar Boričić confirmed that the valuable equipment will be provided to NFs across Europe as part of the FIVB's and CEV's Volleyball Development programmes.

The support will represent an investment of over 300,000 USD, and both organisations will equally share the costs to provide the NFs with the best-in-class flooring, three-colour Gerflor Taraflex Performance - 9mm 693m2 courts.
"The FIVB is delighted to join forces with the CEV to further support our European National Federations. Hosting the Age Group Championships is an important step in developing volleyball and discovering new talent, and we look forward to incredible action across the European countries while ensuring world-class equipment for the players to perform on."
Dr Ary S. Graça F°
FIVB President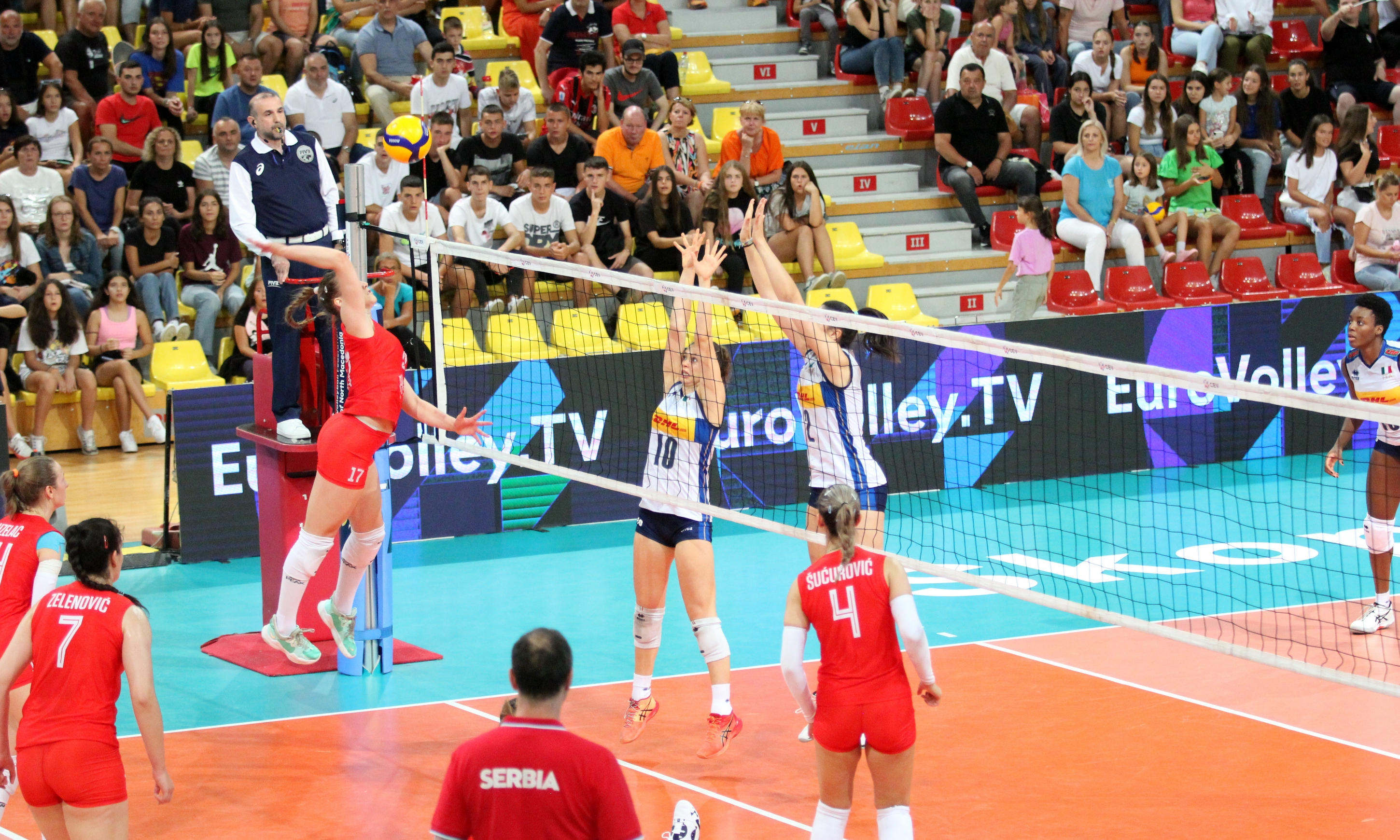 North Macedonia hosted #EuroVolleyU19W in 2022 and will therefore receive a Gerflor court as well
"The ongoing partnership between the FIVB and CEV is once again bringing great results to the European National Federations, as ten floors have now been allocated to the hosts of our European Age Group Championships. We are delighted to see a variety of European countries ready to host these important events, including NFs taking on this challenge for the first time in their history, and it is a great pleasure for us to support them in our joint mission to develop Volleyball across Europe."
Aleksandar Boričić
CEV President
The following NFs will benefit from the joint development project:

• Volleyball Federation of Armenia, hosting the CEV U17 Volleyball European Championships 2025 (Men)
• Volleyball Federation of Cyprus, hosting the CEV U18 Volleyball European Championships 2024 (Women)
• Volleyball Federation of Faroe Islands, hosting the CEV U17 Volleyball European Championships 2025 (Women)
• Volleyball Federation of Georgia, hosting the CEV U18 Volleyball European Championships 2022 (Men)
• Volleyball Federation of Hungary, hosting the CEV U16 Volleyball European Championships 2023 (Women) together with Serbia
• Volleyball Federation of Ireland, hosting the CEV U20 Volleyball European Championships 2024 (Women)
• Volleyball Federation of Iceland, hosting the CEV U17 Volleyball European Championships 2025 (Women)
• Volleyball Federation of North Macedonia, hosting the CEV U19 Volleyball European Championships 2022 (Women)
• Volleyball Federation of Montenegro, hosting the CEV U17 Volleyball European Championships 2023 (Men)
• Volleyball Federation of Scotland, hosting the CEV U20 Volleyball European Volleyball Championships 2024 (Women)