Development
#CEVCoachesConvention: 160+ attendees gaining important insights on working with kids
Author:
Victoria Georgieva
The fourth edition of the CEV Coaches Convention was officially open at the Levski Sofia sports hall this Saturday. CEV President, Mr. Aleksandar Boričić and BVF President, Mr. Lyubomir Ganev welcomed the 160+ attendees at the event, before the two speakers - Mr. Eric Hodgson and Mr. Angiolino delved into more details on coaching youth players.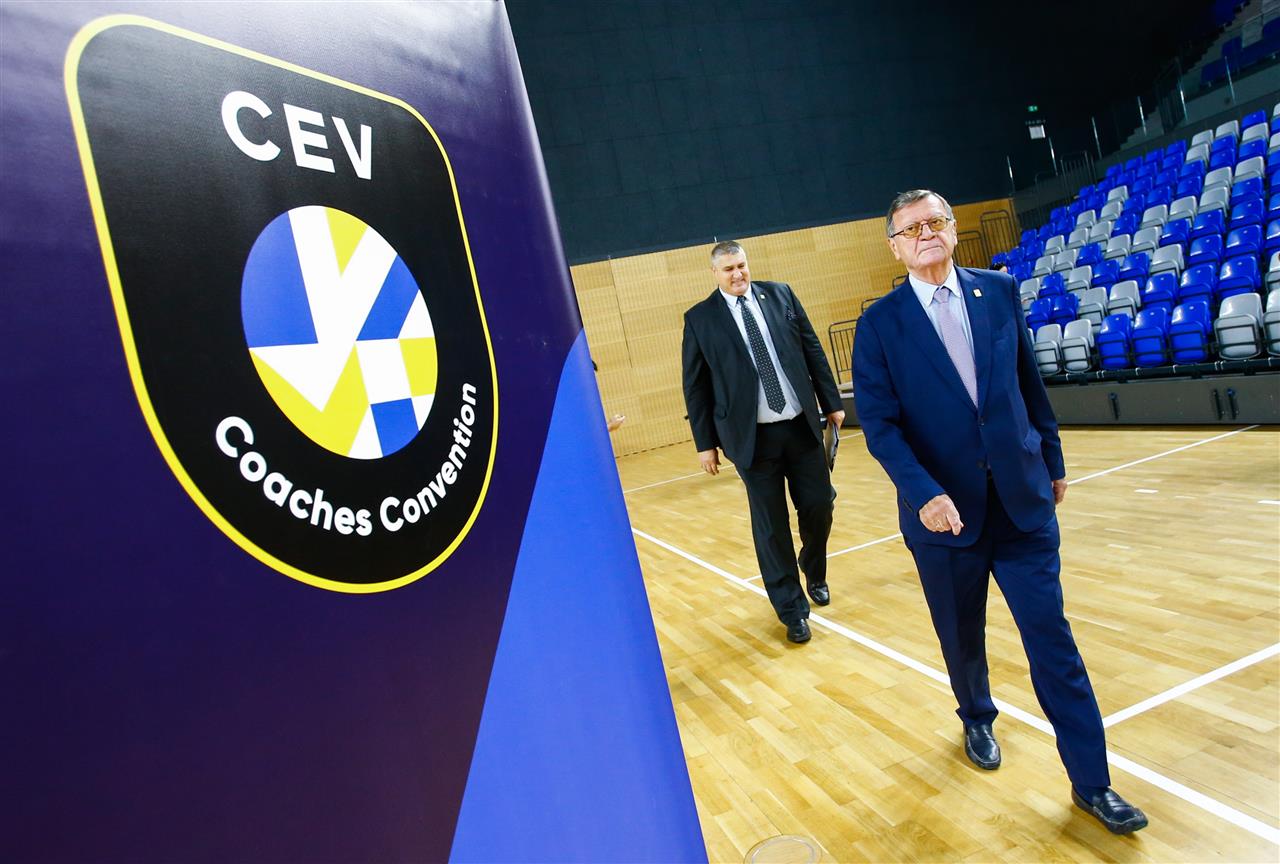 Mr. Lyubomir Ganev (BVF President) and Mr. Aleksandar Boričić (CEV President) entering the Levski Sofia sports hall
"Work with the kids, each one of them is different, and you need to be adaptive to them. Learn from our speakers and spread the messages in your countries."
Mr. Aleksandar Boričić
CEV President
"It is a great honour for us to be hosting the 2023 CEV Coaches Convention in Sofia. The successes delivered this year by our youth teams are the proof that we are aware that working with the right policies since the beginning are the key to the right development of Volleyball at grassroot level."
Mr. Lyubomir Ganev
BVF President
In the morning sessions, the participants gained important insights, listening to the talks delivered by speakers Mr. Eric Hodgson from the USA and Mr. Angiolino Frigoni from Italy.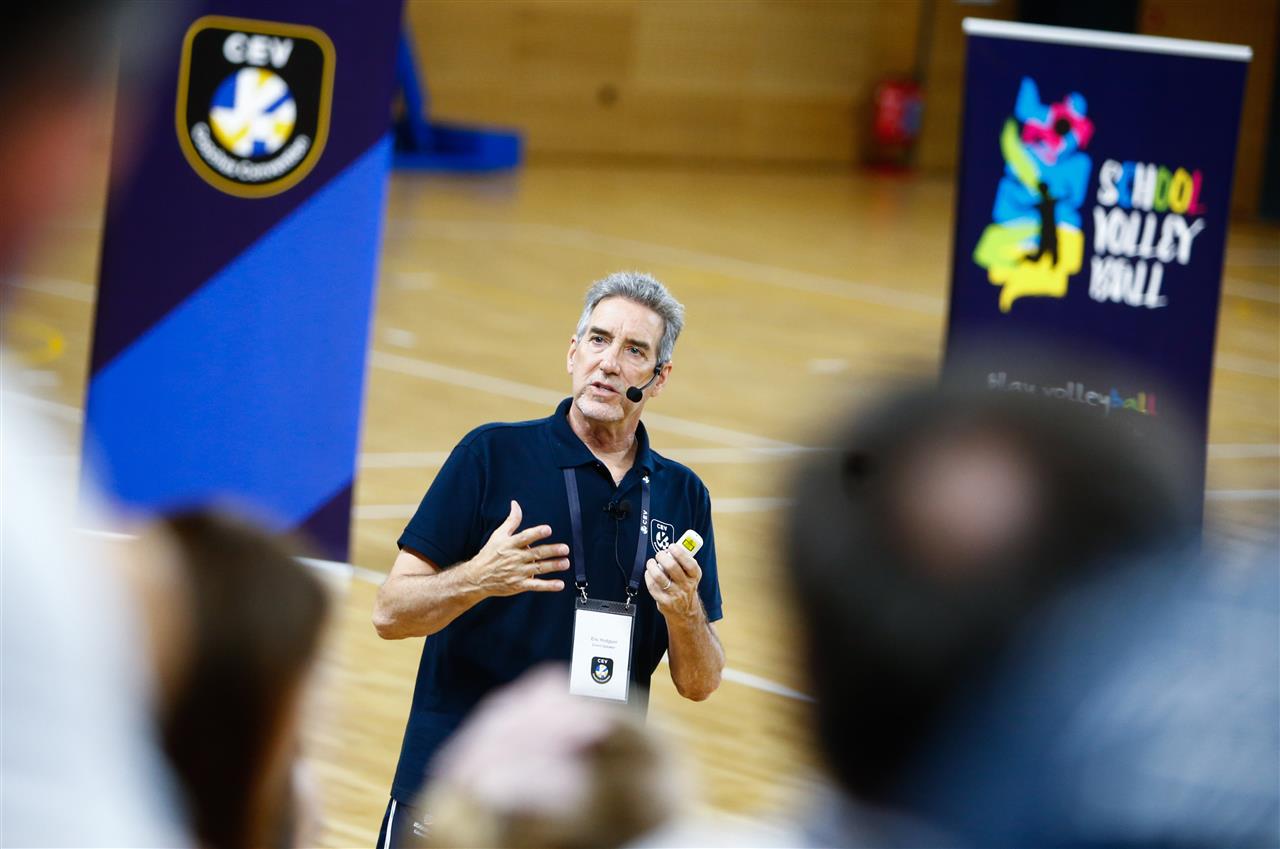 Eric Hodgson during his theoretical session at the 2023 #CEVCoachesConvention
Hodgson got the ball rolling, delving into Updated Ideas, Strategies and Frameworks for Coaching Youth Volleyball. The US specialist shared his views on training culture, reading the room, the advantages of using constraints, amplification of errors, the "penalty" box. 
"You need to talk to your young players, but you this should be a well-structured talk. We are not coaching human beings, we are coaching human becomings".
Mr. Eric Hodgson
Frigoni took the floor for the second theoretical session of the day, sharing his wide knowledge on organising a practice. The Italian specialist explained why it is important to train the way we wish to play.
"Use your time in the gym wisely. Don't loose time, warming up with exercises that don't serve for volleyball movement. Seize all the opportunities you have to adapt your training and exercises so that you have as many real-game situations as possible. Interpret, elaborate and react."
Mr. Angiolino Frigoni
In the afternoons sessions, the two specialists took things to a practical level. Hodgson worked with girls U12, while Frigoni trained boys U14.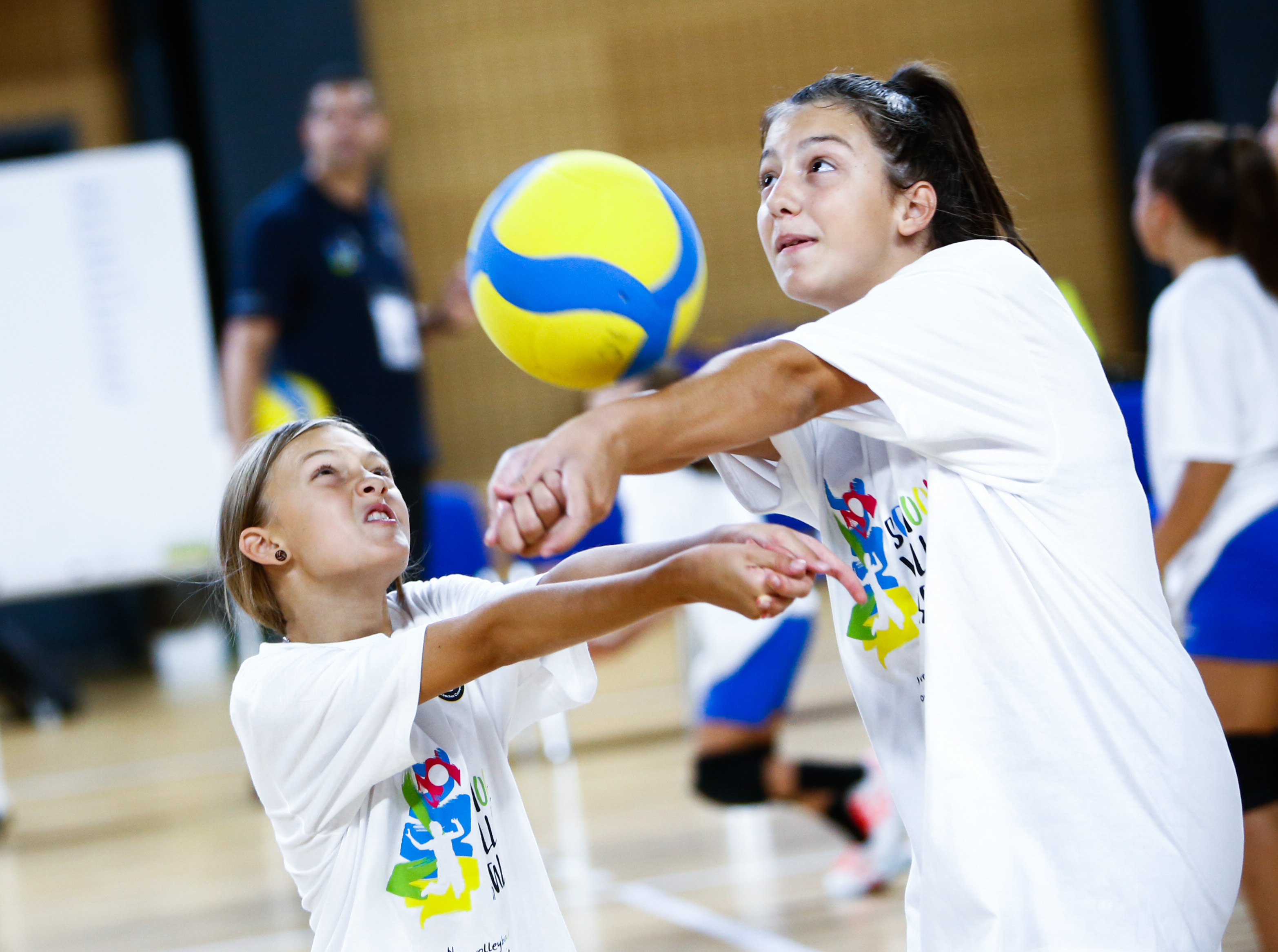 Girls U12 at the practical session of the 2023 #CEVCoachesConvention