Development
CEV Coaches Convention inspires coaches from across the world
Despite all the challenges and a number of last-minute changes, as many as 164 coaches and physical education teachers from all over Europe and the world eventually attended the second edition of the CEV Coaches Convention held this past weekend in Kranjska Gora, Slovenia.
As many as 164 coaches attended the second edition of the CEV Coaches Convention
The attendees learned about many interesting topics in a theoretical and practical format, with the items on the agenda including how to get more kids from the schools into the clubs, how to be creative in trainings/practices when there are limited resources and how to train children to lose, in order to succeed later. In fact, any loss should lead to the assessment of the skills where there is room for improvement, thus promoting self-awareness and correction.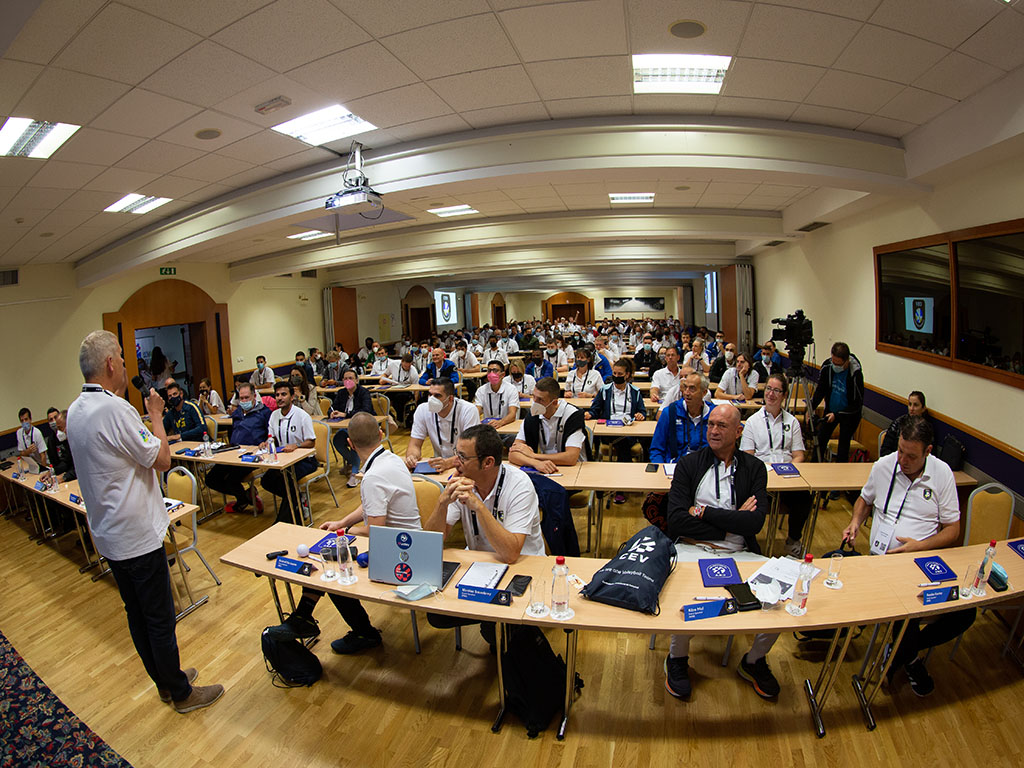 The programme included theoretical as well as practical sessions
The speakers emphasised that it is important to provide kids the opportunity to win in their trainings, but not all the time, with seven successes to three losses identified as a healthy learning ratio. It is essential to keep a positive mind-set at all times in order to push forward new ideas and ways to connect the children with the sport and increase participation.
"Every loss is a delayed win" – Kåre Mol
Next to theoretical and practical sessions, the programme of the Convention included a two-hour group panel discussion with Kristof De Loose, Nicolas Sauerbrey, Thomas Bro-Rasmussen, Kåre Mol, and Giovanni Guidetti.
"It doesn't matter which level you are teaching – passion is the most important ingredient"
Giovanni Guidetti
"The teacher or coach remains the boss, but children are the experts and we need to listen to them in order to create better trainings"
Remko Kenter
"In order for the children to progress, coaches must have good eyes to correct the mistakes"
Nicolas Sauerbrey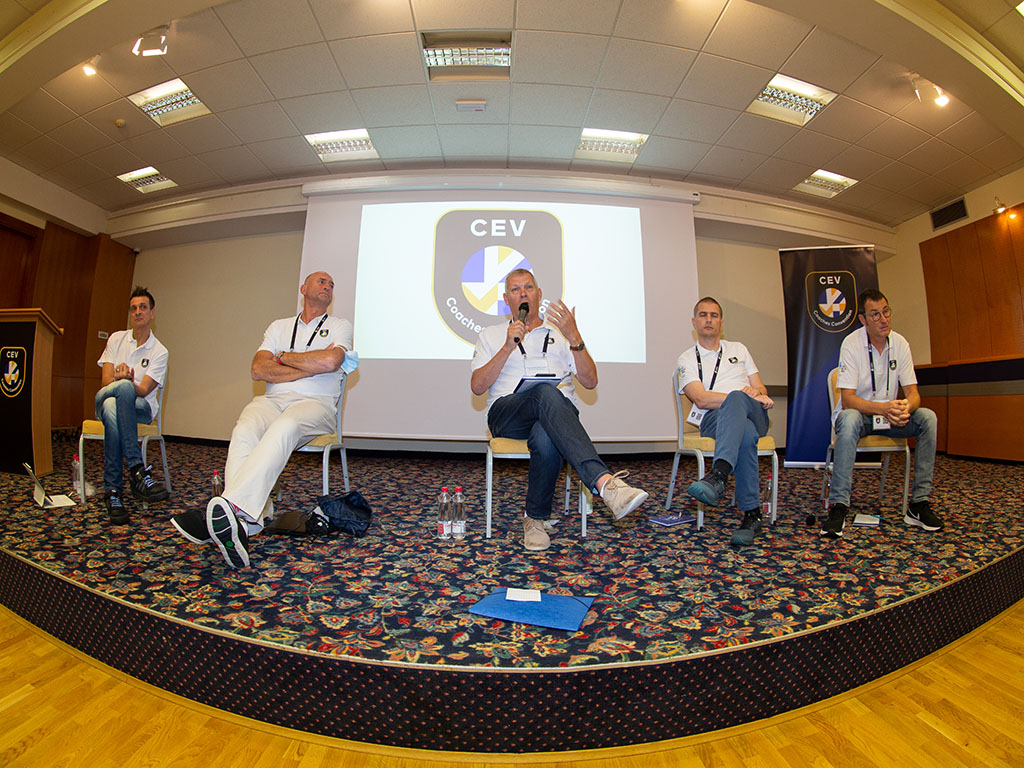 A panel discussion involving five speakers concluded the event in Kranjska Gora