Clubs
Multiple MEVZA Cup champions promote cycling on Car-free Day
The five-time Hungarian champions and three-time MEVZA Cup winners Swietelsky-Békéscsaba have regularly shown their commitment to support initiatives promoting sustainable development, environment protection and attitude-shaping youth and sports events.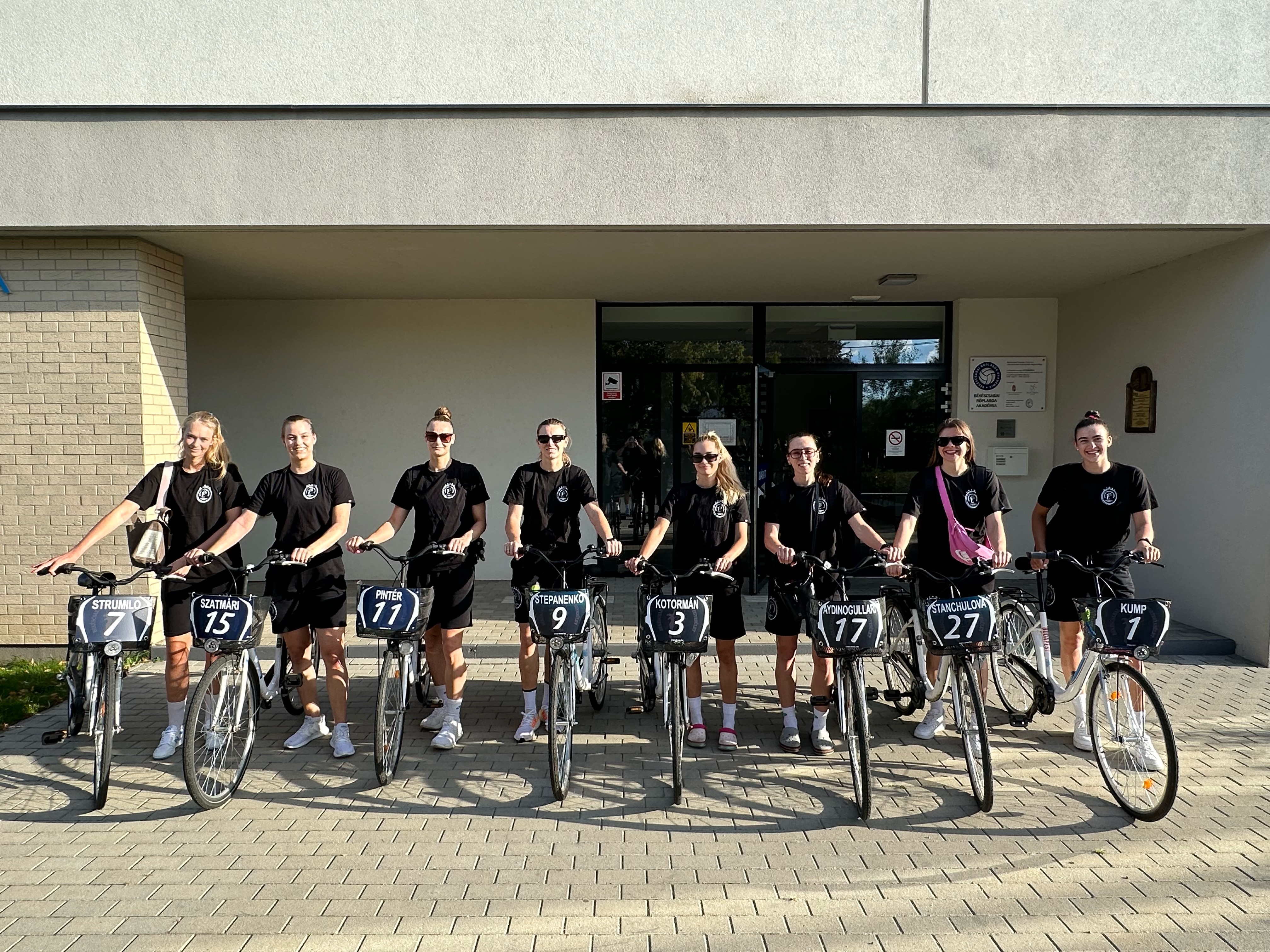 Players of Swietelsky-Békéscsaba regularly use bikes to move around in an effort to protect the environment
In the framework of the annual European Mobility Week, the team from Békéscsaba also joined the Car-free Day initiative, which raises environmental consciousness, and popularises bike usage and walking.
The club started this campaign in the 2015/2016 season when supporters could purchase for team members and for the staff unique bikes displaying the names of the players and their jersey numbers. The initiative was a huge success, since in a short period of time several entrepreneurs and donors came forward and stood by this praiseworthy cause, as they saw potential in this idea and supported the club as much as they could, with impressive media exposure as a result. 
"Nine years ago, we came up with the idea to provide each of our players and members of the staff with a unique bicycle with their name and shirt number, courtesy of the help of our supporters. The idea of the project has since been adopted in several European countries, which fills us with joy and pride. Sustainability is extremely important for the club. We want to set a good example for the future generations. The cycling infrastructure in Békéscsaba is great, and significant improvements have been made over the past few years," said Ádám Baran, President of the club. 
"I think car-free day is a very good initiative, as it draws attention to environmentally friendly transport. I think that we, the people of Békéscsaba, did not even have to 'get used to' this, since we have always seen this behaviour here, where most of the citizens travel by bicycle. There are plenty of cycle paths that make this type of transport convenient, and newcomers are always open and happy to use their bike with their name on it," added Zóra Glemboczki, who is also a member of the Hungarian national team that competed at EuroVolley 2023 earlier this summer.