CEV
XLIII General Assembly – Revolutionary projects to usher in new era for European Volleyball
CEV President Aleksandar Boričić emphasised in his report to delegates attending the XLIII CEV General Assembly that European Volleyball has been going from strength to strength, but the Volleyball family definitely does not plan to rest on its laurels. Therefore, it was especially fitting that the attendees could hear more about the latest actions undertaken by the CEV in order to grow the sport even further.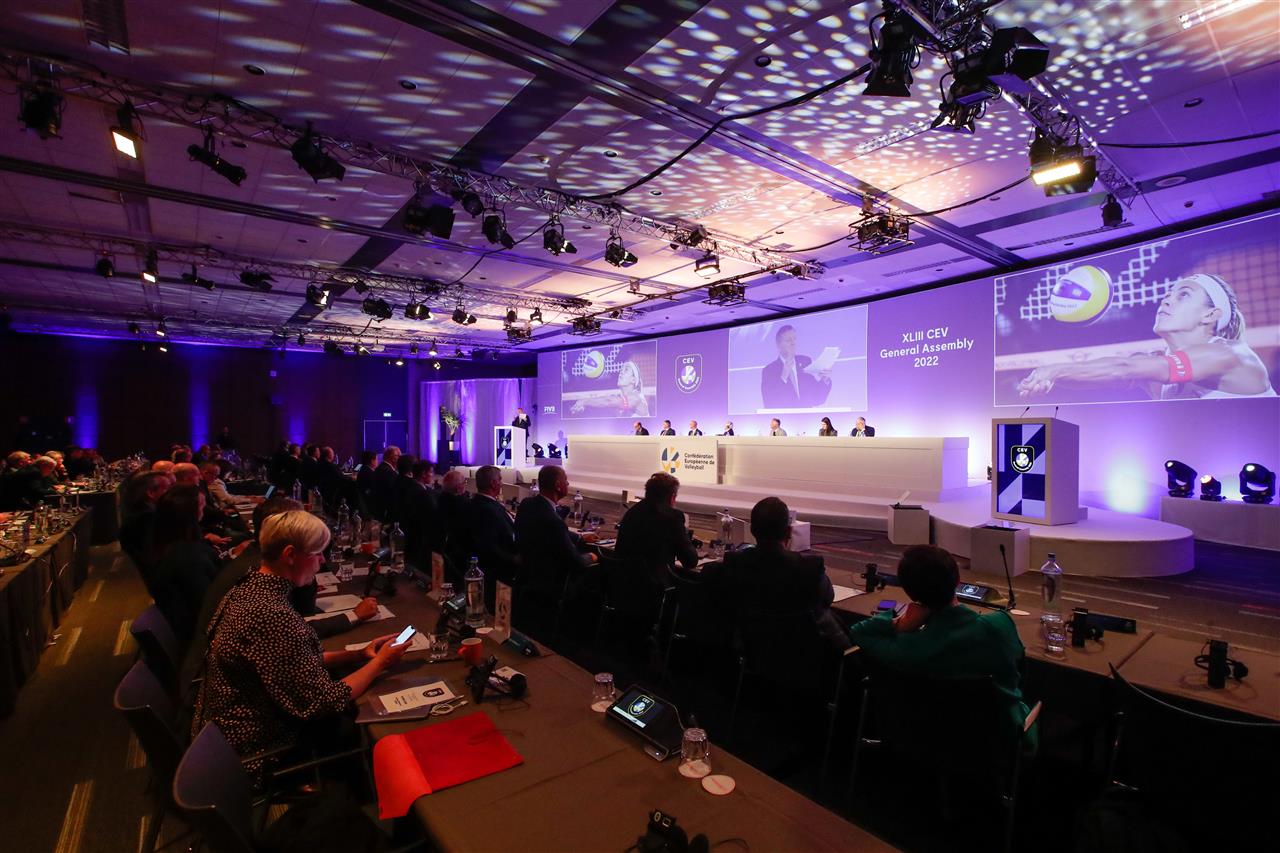 Innovation at all levels is the name of the game to help grow Volleyball even further in Europe
Click here for a picture gallery.
With this in mind, the CEV has developed an ambitious and revolutionary data strategy, aiming at growing Volleyball and transforming fan experience, with a focus on the younger generations, especially in order to get closer to the fans. The CEV will launch a data platform and make it available to all stakeholders with a focus on analytics in order to make the collected data commercially relevant. The plan is to deliver some pilot tests in the second half of 2023, while at the same time continuing to grow the CEV digital ecosystem – which recently reached 1 million followers across all social media channels – and implementing the use of the latest video technology in order to enhance digital fan experience even further.
The Beach Volleyball season 2022 literally broke new ground with the introduction of the BeachVolley Nations Cup and the Queen & King of the Court European Finals – not to mention the Beach Volleyball party that unfolded in Munich in conjunction with the multi-sport European Championships 2022. There are plans to introduce club competitions with trials planned for as early as in 2023 in an effort to provide additional opportunities to more established players and teams as well as to up-and-coming ones.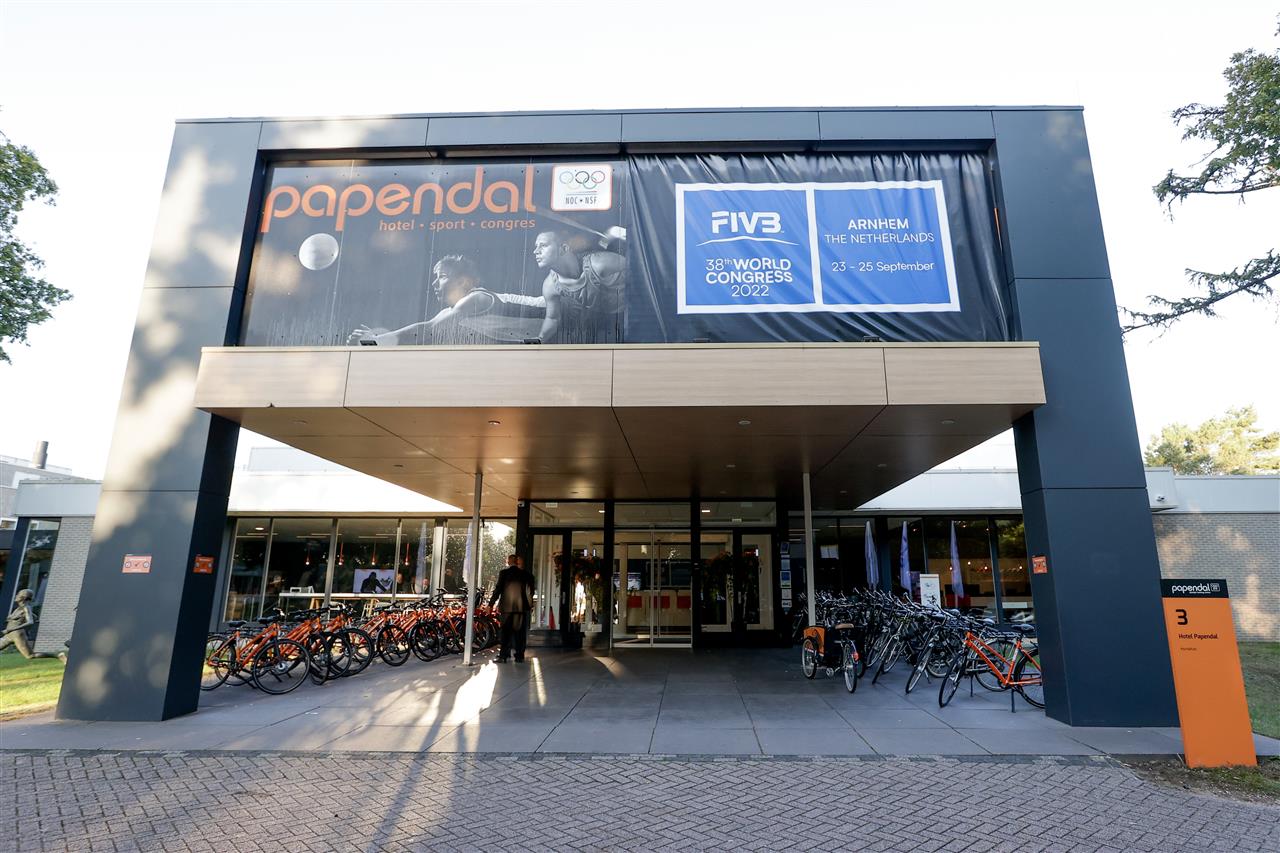 The XLIII CEV General Assembly took place in Arnhem on the eve of the 38th FIVB Congress
If the General Assembly represents an opportunity to learn from one another, it was very fitting that the representatives from two real Volleyball powerhouses – the National Federations of Italy and Türkiye – shared their respective success stories in order to inspire others to follow the same path. Italy, recently crowned men's world champions, have enjoyed in 2022 an unprecedented streak of gold-medal winning performances across all continental age-group Volleyball competitions – as the sport involves hundreds of thousands of players at all levels. Türkiye, on the other hand, have managed to deliver highly successful national team programmes while promoting Volleyball, Beach Volleyball and Snow Volleyball across the country, delivering international events and developing a network of 35 Volleyball 'factories', where the Federation is growing the next generation of elite players.
The respective NF Presidents, Mr Giuseppe Manfredi and Mr Mehmet Akif Üstündag, stressed the readiness of their organisations to share their knowhow, advice and experience with colleagues from other countries in order to help grow Volleyball across the continent and even beyond.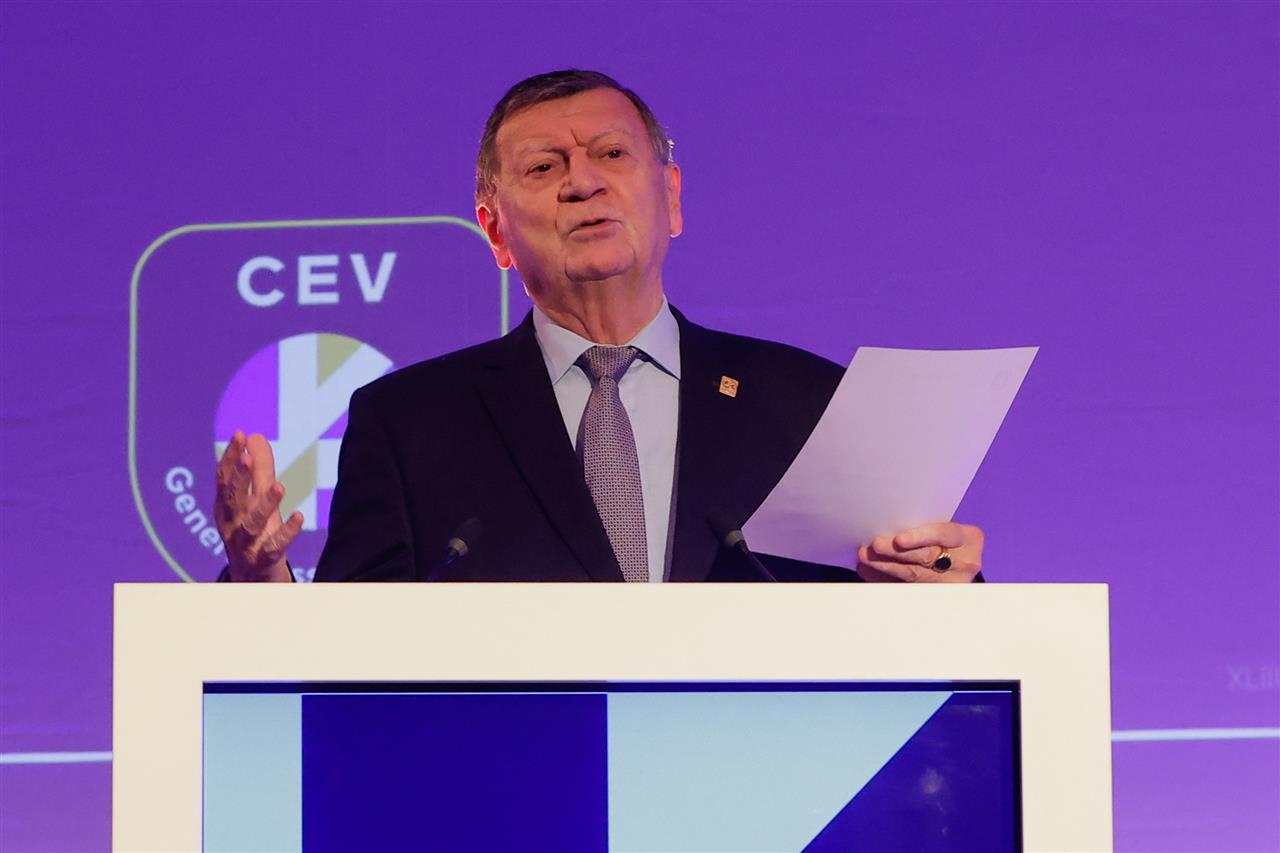 CEV President Aleksandar Boričić invited all attendees to exchange information and knowhow in order to grow the sport
"I am proud that many Federations are stronger than they were last year. At any moment, you can reach out to us for questions, comments and proposals. If we act as one team, we are much stronger than we would be if we were to work in isolation. Many thanks to all delegates and colleagues. I hope you can use the remainder of your stay to exchange information and establish an open communication in order to help each other achieve further success,"
the CEV President said in his closing speech.