CEV
XLII CEV General Assembly – President Boričić hails progress in growing European Volleyball at all levels
The representatives of as many as 51 National Federations – with another four represented by proxy – came together on Saturday in Katowice for the XLII CEV General Assembly. It was a very much-needed and refreshing opportunity to come together after the whole world has been navigating difficult times, thus reviewing the latest achievements of Europe's Volleyball family and setting the tone for the exciting months and years ahead.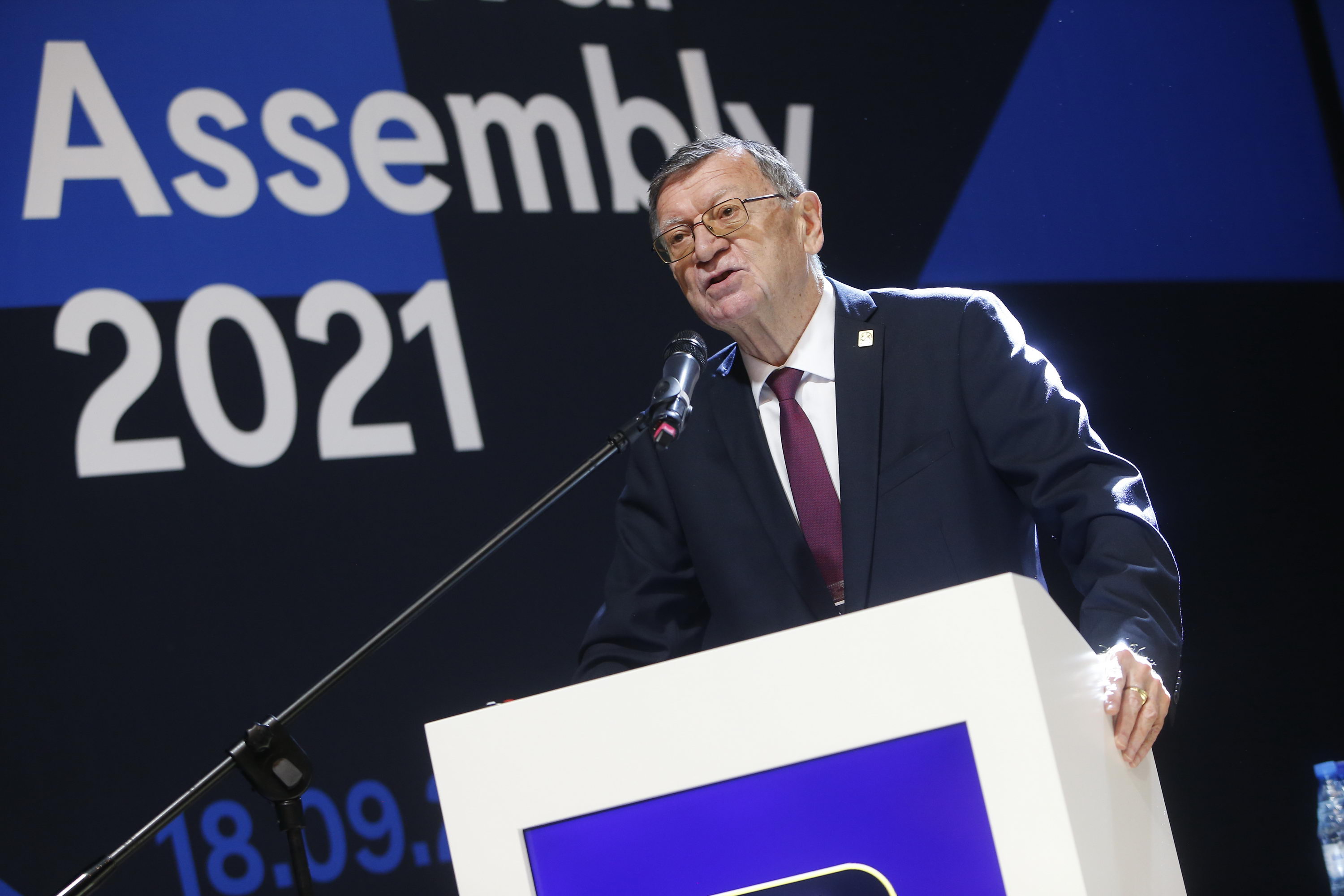 CEV President Aleksandar Boričić addressing the delegates in attendance
CEV President Aleksandar Boričić expressed his pride for the CEV responded swiftly to the challenges brought about by the coronavirus pandemic – and with an unprecedented investment aimed at supporting all members and stakeholders deal with such difficult circumstances.
"The global health crisis has confronted us with major challenges, but I am very proud of the way we responded as the first European sports institution to do so. Our main goal was initially to survive, but we have done much more than just that, re-starting competitions and activities as soon as it was safe for everyone involved and with strict protocols in place."
Aleksandar Boričić
CEV President
The last 12 months since last year's General Assembly in Vienna have included major sporting highlights, such as the Champions League Super Finals, the Continental Cup Final, EuroBeachVolley, and the EuroVolley competition held across as many as eight countries.
The CEV President emphasised the need to be ready to take up challenges and continue to innovate.


"We have invested money into the sport like never before, and have been working with our sponsors and partners, the FIVB, National Federations and their authorities to raise the profile of Volleyball. We have found in Infront a very good and loyal partner and they truly have understood the work we are doing and that European Volleyball is not the same as 10 years ago," he said.
The agenda for the coming months includes work on marketing rights, actions to grow Beach and Snow Volleyball even further as well as to involve more and more youngsters into Volleyball with the help of the Zonal Associations and an extensive use of digital tools / social media channels.
What emerged from all of today's presentations and speeches is that European Volleyball has become a benchmark of quality, innovation and readiness to continue to evolve with the times.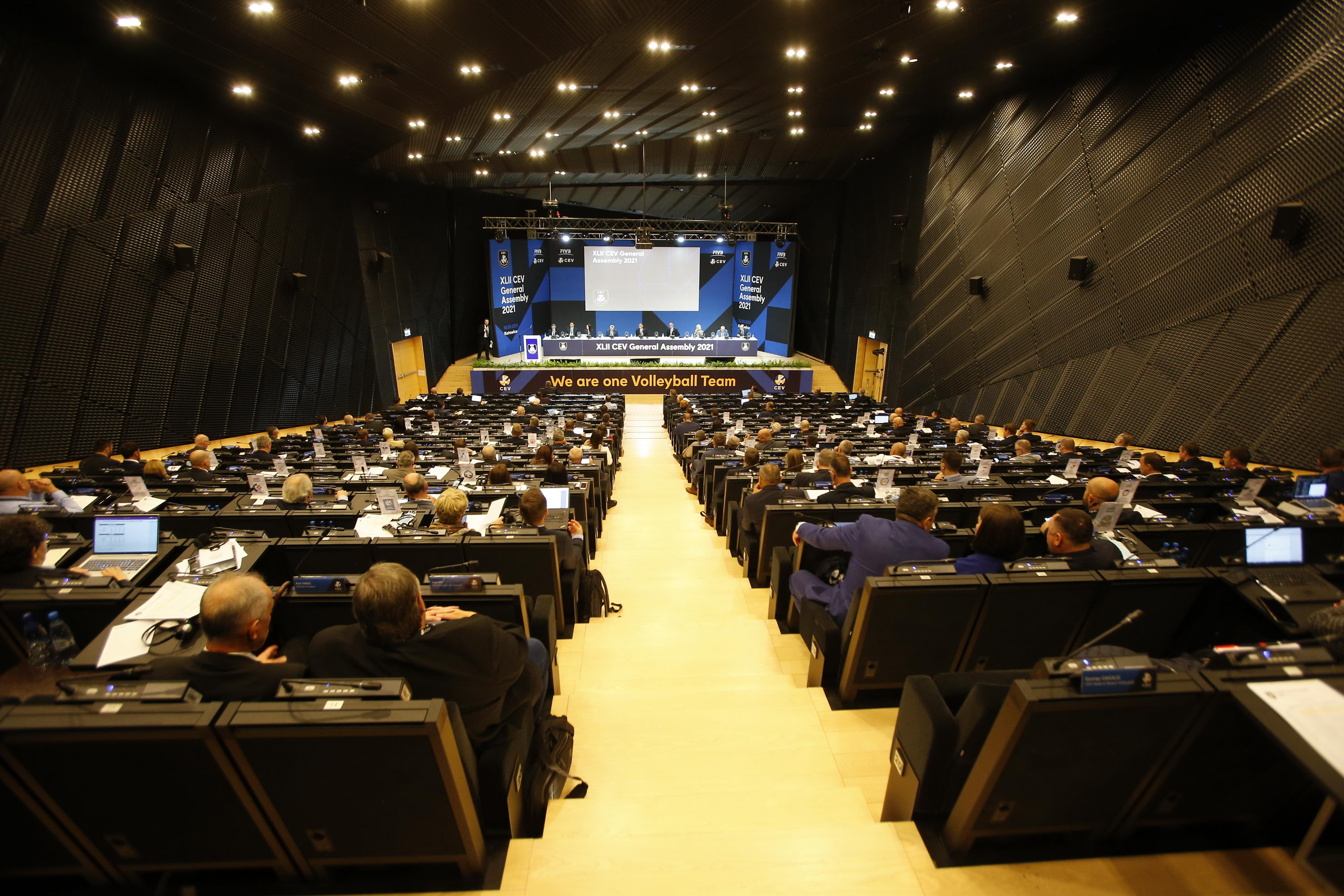 Members of the European Volleyball family have come together in Katowice for the XLII CEV General Assembly
"As I thank all of our stakeholders and members of our Volleyball family, I wish to continue an open exchange of views and continuous communication flow. You shall not be afraid of any challenges or of making mistakes. Let us continue to work together like members of the same team in order to take Volleyball to the next level," the CEV President said.
Aleksandar Boričić
CEV President