CEV
European Volleyball family stronger together
European Volleyball continues to go from strength to strength even though the resurgence of the coronavirus pandemic is obviously posing a challenge to the whole world. Despite all the constraints, the year that is nearing its end was full of major highlights – and, once more, the Volleyball family stood out for the truly unique spirit of solidarity and togetherness shown by all of its members.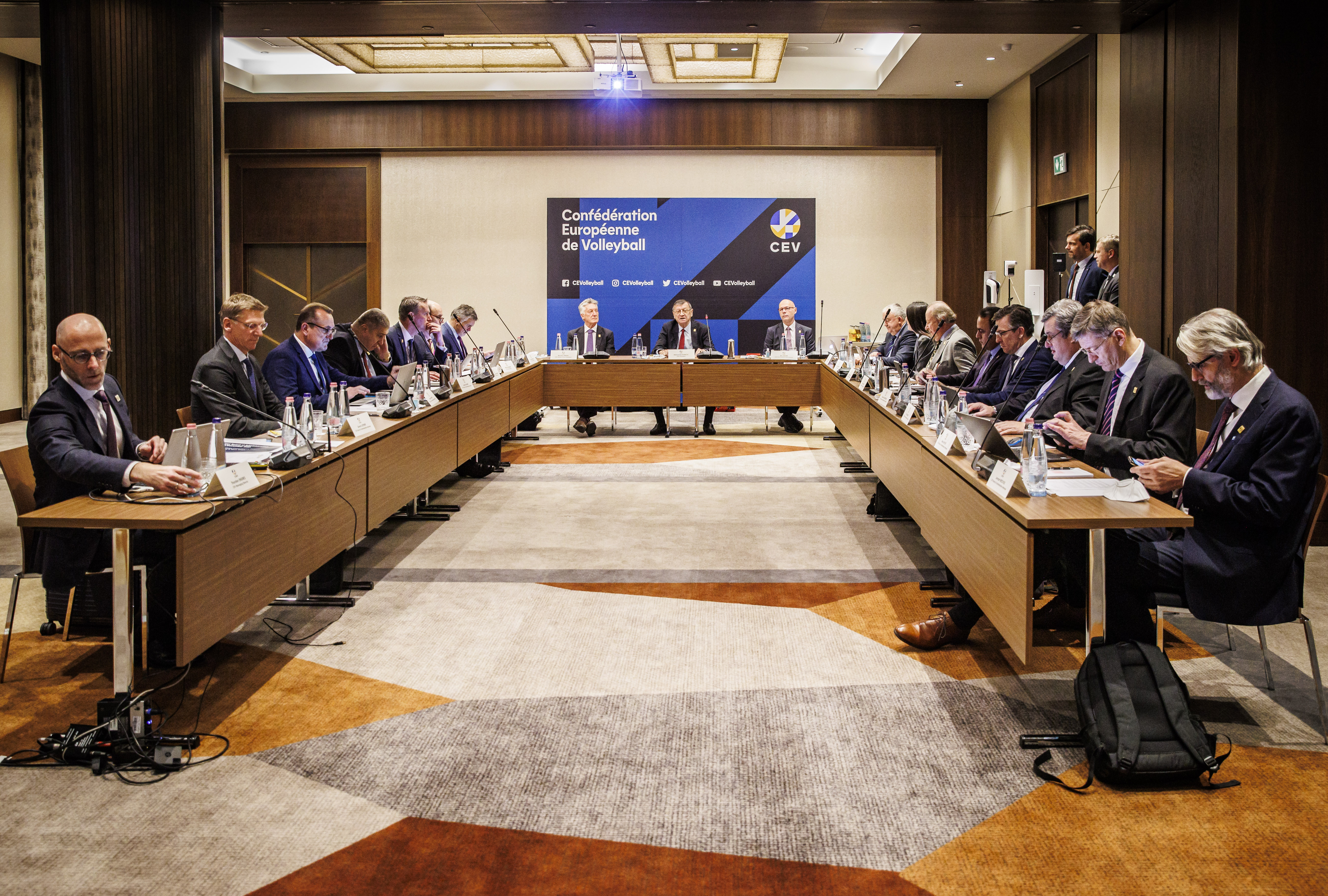 The members of the CEV Board of Administration had their last meeting of the year 2021 in Budapest
CEV President Aleksandar Boričić and his colleagues from the Board of Administration travelled earlier this week to Budapest for the last plenary meeting of 2021 – where the discussions revolved around the steps and actions that European Volleyball will have to undertake in order to grow the game even further and at all levels – from the grassroots to the elite.
The CEV and all 56 member Federations have to focus on designing a long-term strategy in order to align their efforts, thus making sure that the investments made pay dividends and leave a lasting legacy for the overall growth of the sport across the continent. To this extent, the CEV President emphasised that there are no 'small' or 'big' National Federations – as they all have a leading role to play through their respective programmes and activities in order to raise the profile of the Volleyball game to the next level.
CEV President Aleksandar Boričić portrayed together with Senior Vice-President Renato Arena (left) and Vice-President & Treasurer Eric Adler (right)
With this in mind, and with the aim of laying the foundations for the long-term development of European Volleyball, the CEV Board of Administration discussed, among a number of items on the agenda, future commercial partnerships, as well as proposals that the Think Tank has come up with in order to grow Beach Volleyball in Europe. Moreover, the BoA members worked on the key principles guiding the delivery of the next major events and reviewed a report produced by Hans Westerbeek, a Professor of International Sport Business at Victoria University, on the future data strategy.
"I am satisfied with this meeting, as we had an open exchange of views on key topics and I do appreciate the sense of cohesion and unity shown by the members of the CEV Board of Administration. This is the right approach and attitude to have a productive discussion – it is only by working closely together that we can grow the sport for the benefit of all of our stakeholders."
Aleksandar Boričić
CEV President
On Sunday, the CEV President and his colleagues will join a gala organised in Budapest to celebrate 75 years since the establishment of the Hungarian Volleyball Federation – a truly key partner for the CEV which, especially in recent times, has been working tirelessly to grow the game and to deliver highly successful events, including the historic CEV EuroVolley 2019 Women.