CEV
Coaches Commission emphasises importance of competition opportunities at annual meeting
The members of the European Coaches Commission (ECOC) chaired by Philippe Blain came together earlier this week at the home of European Volleyball in Luxembourg for their annual meeting – a valuable opportunity to exchange views, perspectives, and ideas on how to grow the game even further.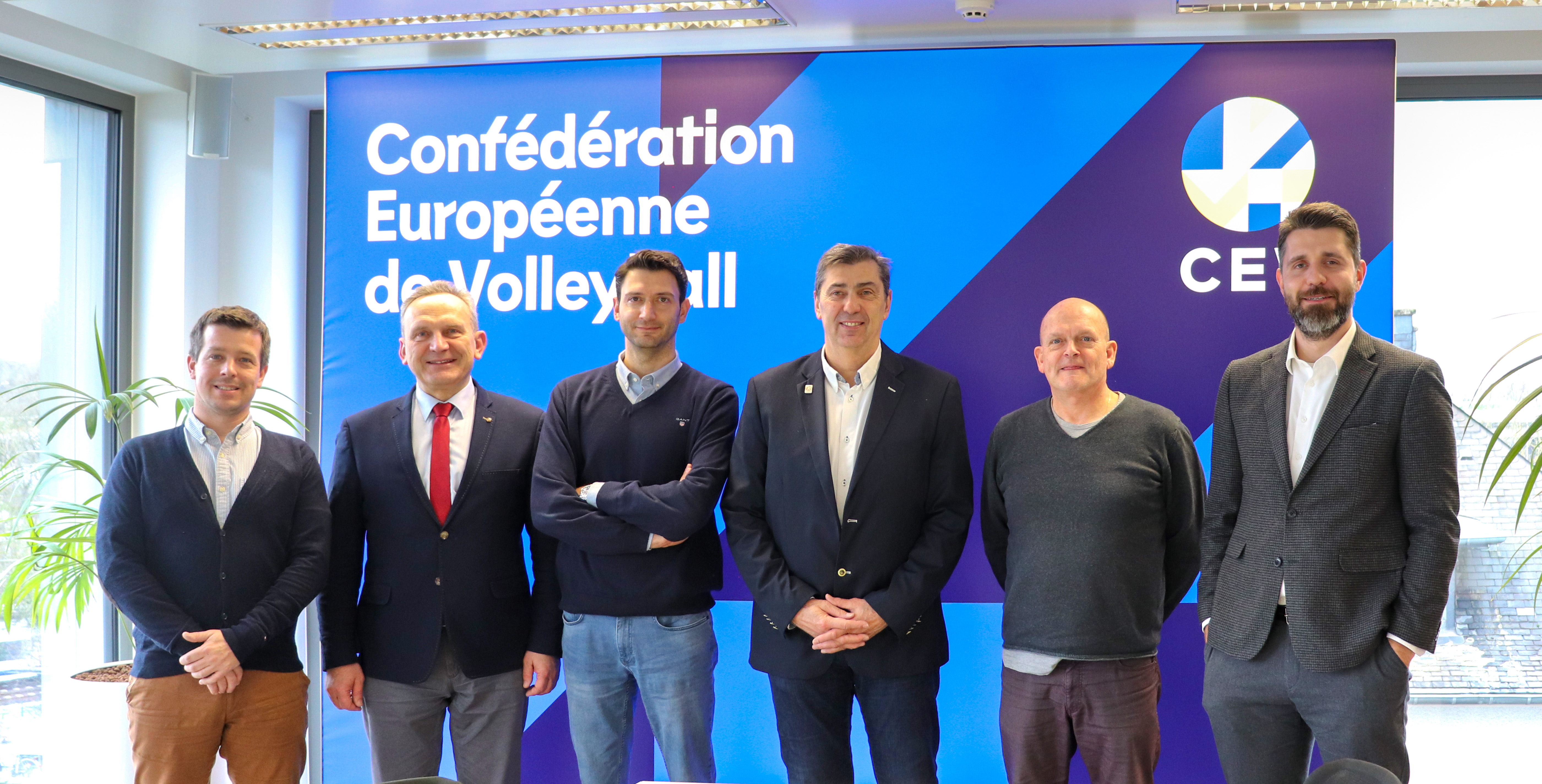 To this extent, the ECOC members agreed that young players shall have as many opportunities as possible not only to nurture their talent, but to compete internationally as well. In this regard, the CEV age-group competitions play a key role in shaping the next generation of elite Volleyball players – and such a comprehensive pathway, ranging from the younger groups to those closer to the senior ranks, is essential for the development of individual players and teams alike.
Dr Zoran Nikolovski, Secretary of the European Medial Commission (EMC), shared by video link the results of a Stress Management case study performed in conjunction with CEV EuroVolley 2021 with a focus on a referees, with the ECOC members agreeing that such a research could be further expanded to include coaches as well, namely when it comes to identifying useful measures to deal with the anxiety resulting from a highly competitive environment and to aid their decision-making process in such heightened circumstances as well.
Moreover, the Commission discussed the latest proposed changes to the rules of the game as well as the potential introduction of a cross-national licensing system – which would be especially useful for coaches wishing to work abroad.
The ECOC members already look forward to the fourth edition of the CEV Coaches Convention scheduled for later this year – which shall capitalise on the tremendous success of last year's event held in Skopje and where the focus will be on how to help inspire youngsters to play the game and have as much as possible fun with it.