CEV
CEV President attends signing ceremony to mark historic agreement between Israeli and Moroccan Volleyball Federations
CEV President Aleksandar Boričić attended earlier this week the signing ceremony of an historic cooperation agreement established between the National Federations of Morocco and Israel. The negotiations that eventually resulted in such an unprecedented cooperation started two years ago under the auspices of the CEV President and African Volleyball Confederation (CAVB) President, Ms Bouchra Hajij, who is the chair of the Moroccan Volleyball Federation as well.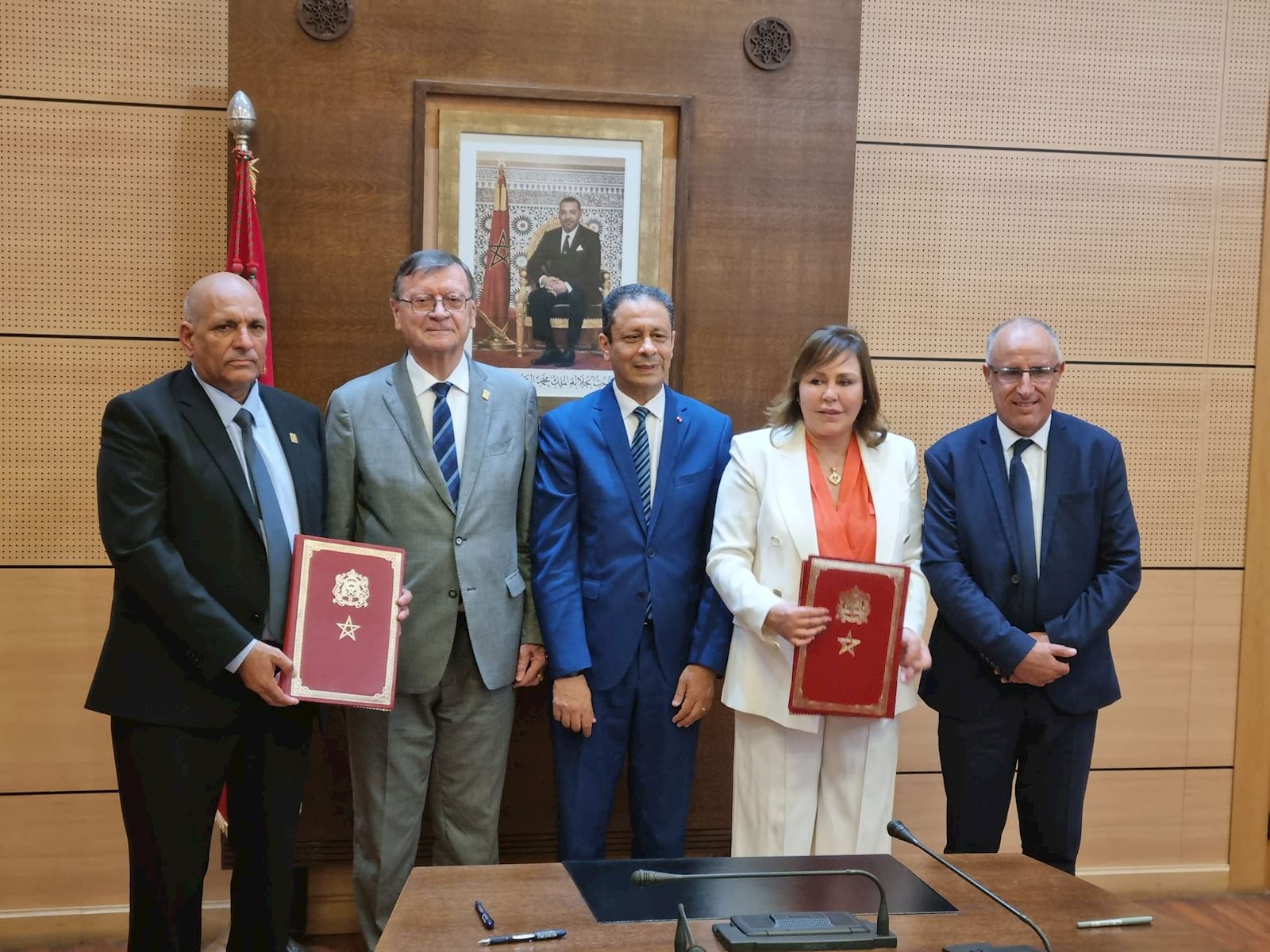 The CEV President together with the parties involved in the signing of the historic agreement between Morocco and Israel
Mr André Azoulai, adviser to the Royal House of Morocco, attended the signing ceremony as well.
The event took place at the premises of the Minister of Culture and Sports in the presence of several representatives of the ministry and members of the management of the Moroccan Volleyball Federation. All those present welcomed the event and its significance for the two countries – and not only for their respective Volleyball governing bodies.  
Several media channels and many photographers covered the event.
The Israel Volleyball Association (IVA) intends to share the goal with the Ministries of Education, Sports and Foreign Affairs to team up with their Moroccan counterparts in order to promote joint training camps for young girls and boys.
"Today we did something to promote Volleyball, and also to foster peace and cooperation between peoples and cultures. There is no better game than Volleyball to promote connections between people and cultures and mutual respect. We all have a great privilege to stand here today and make our contribution to a historic process. Our role is to turn the agreement into a bridge for cooperation and to work for the promotion of Volleyball in the Arab world and across Africa."
Asher Kaso
President of the Israel Volleyball Association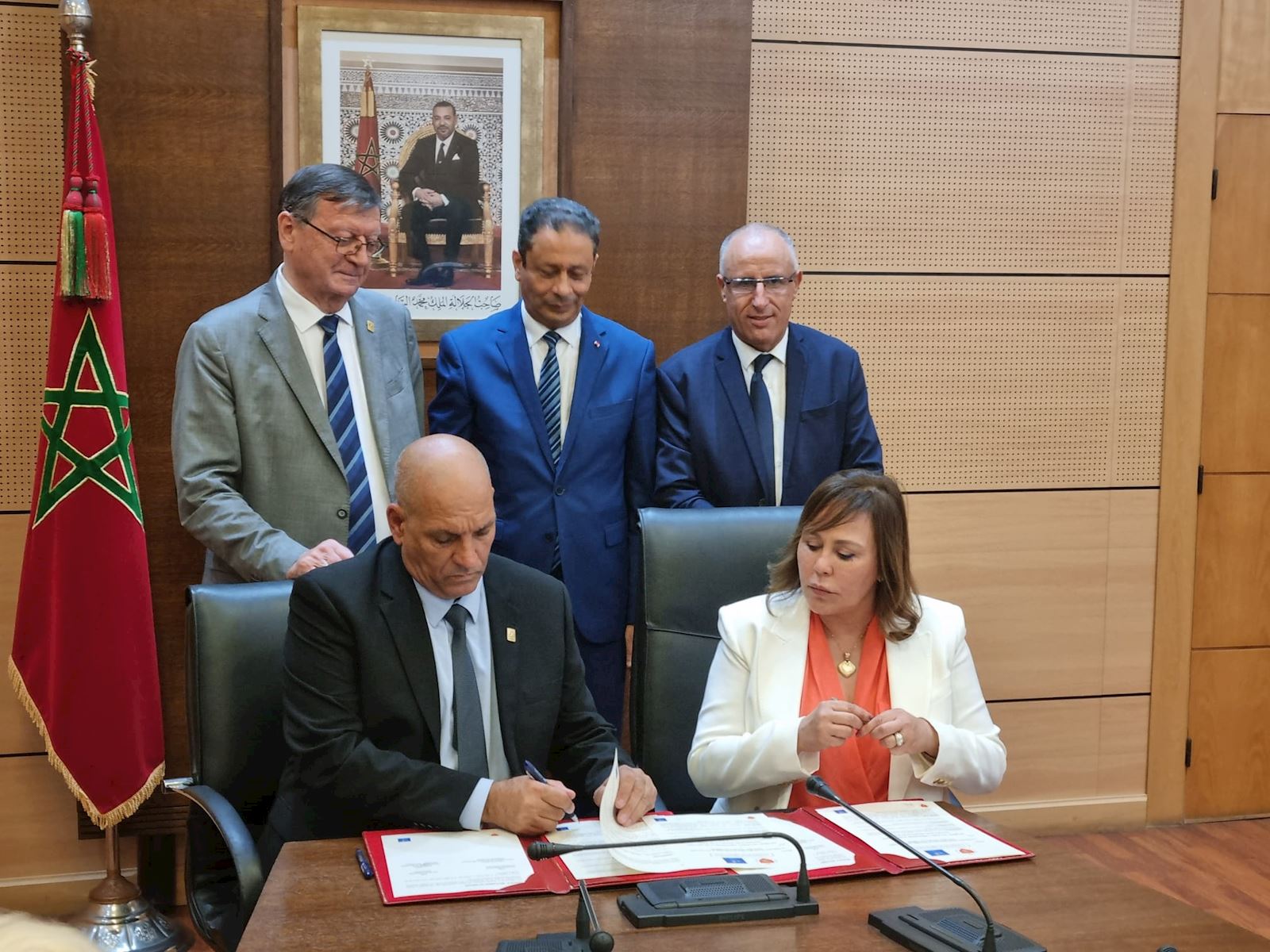 The Presidents of the National Federations of Israel and Morocco signing a historic cooperation agreement