CEV
CEV partners with Hawk-Eye Innovations for major 2023 tournaments
The Confédération Européenne de Volleyball (CEV) have officially selected Hawk-Eye Innovations, the leading provider of officiating and tracking technology in the world of sports, as their officiating technology partner for their tentpole events in 2023.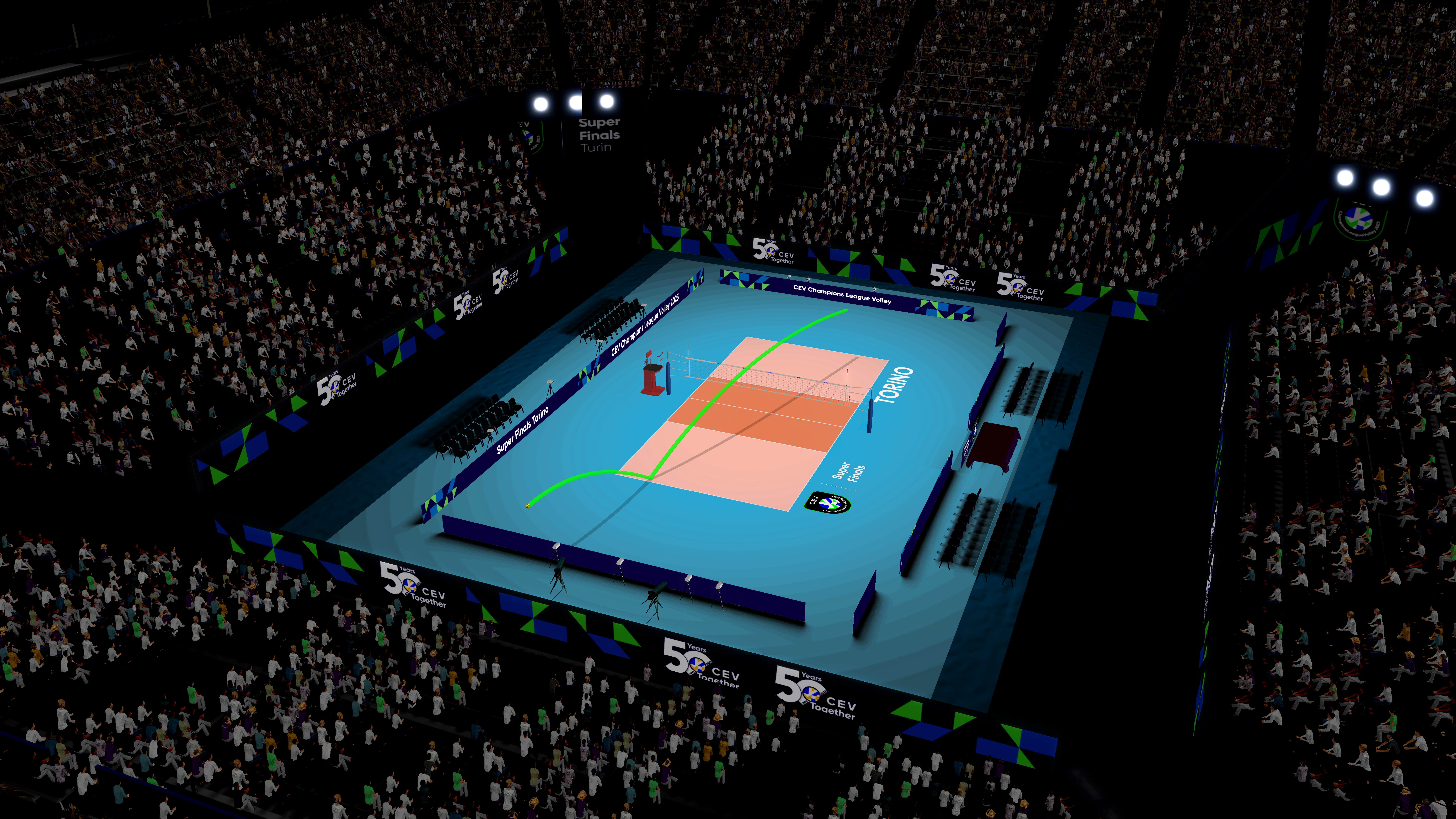 Following a previous collaboration at EuroVolley 2021, as well as the Super Finals in 2021 and 2022, Hawk-Eye Innovations will once again provide challenge services at this year's CEV Champions League Volley Super Finals and EuroVolley across Men's and Women's competitions, for a total of 81 match days. Services will include video-replay challenges, VolleyTrack ball-tracking, broadcast enhancements, as well as the latest development "Live Serve Speeds" for in-venue and broadcast productions.
"We are excited to be partnering again with our friends at CEV as we continue to push our joint ambition to promote innovation in the sport of volleyball, ensuring fairness in the game, and bringing excitement to fans in-stadium and at home. In the year of the CEV's 50th anniversary, we can't wait for an exciting season of European volleyball that brings the latest technology to the sport and across the continent."
David Laumann
Director of Volleyball at Hawk-Eye Innovations
"I am very pleased with the further expansion of our partnership with Hawk-Eye, since it reflects our wish and vision to continue to innovate and to elevate the profile of the game with a primary focus on fan engagement. I am confident that the solutions offered by Hawk-Eye Innovations will be well received by the thousands of fans flocking to the arenas throughout the coming months as well as by the millions more who will be following our top-flight events from the comfort of their homes."
Aleksandar Boričić
CEV President
With a focus on objective officiating as well as fan engagement, Hawk-Eye look forward to the continued partnership with CEV in support of the development of Men's and Women's professional volleyball. Things will kick off in Turin this Saturday, May 20th, at the CEV Champions League Volley 2023 Super Finals and we can all look forward to a thrilling season of European Volleyball!