CEV
CEV and host countries set the bar high for EuroVolley 2023 Women
With vivid memories from the 2021 edition still in everyone's mind, when the gold-medal match between Italy and Serbia at Belgrade Štark Arena set an all-time record of attendance (20,565) for women's Volleyball, work has begun for the delivery of CEV EuroVolley 2023 Women – which Belgium, Italy, Estonia and Germany will be co-hosting in the late summer of next year.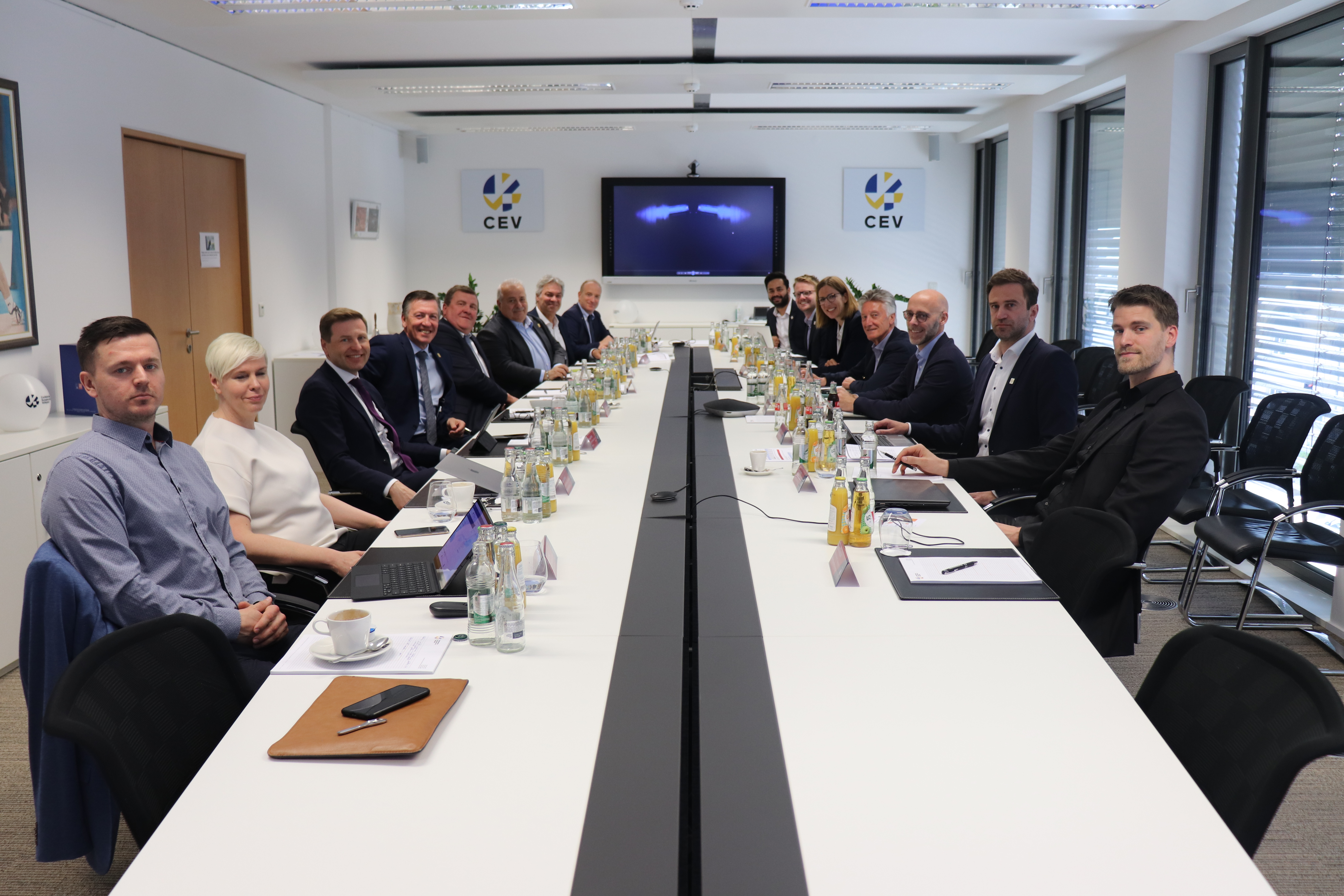 A CEV EuroVolley 2023 Women launch meeting took place on Friday at the CEV headquarters in Luxembourg
With this in mind, CEV Senior Vice-President Renato Arena, members of the staff working at the CEV headquarters in Luxembourg and representatives of the four host countries convened at the 'home of European Volleyball' on Friday to start working together on the organisation of the flagship competition for women's national teams.
They all share the ambition to better the history-making figures recorded in conjunction with the revolutionary 2019 edition of the championship – the first held across four countries and featuring as many as 24 participating teams – as well as the success achieved through last year's event despite the many challenges still brought about by the coronavirus pandemic.
After agreeing on the match calendar, the parties defined a number of key milestones and the strategy to promote this must-watch, must-attend championship as extensively as possible even well before completion of the EuroVolley qualifiers scheduled for later this year, which will help complete the list of teams that will be fighting for continental glory in 2023.
There was unanimous consensus on the wish to work as one team in order to raise the profile of the event even further and deliver a real party for players, fans and all other stakeholders of the Volleyball family.