CEV
Aspiring international referees take invaluable experience at Baden course
Twenty aspiring international Beach Volleyball referees from just as many nations started their exciting journey this past week in Baden, Austria, where they attended the first European Beach Volleyball International Referee Candidate Course (EBIRCC) ever organised on European soil.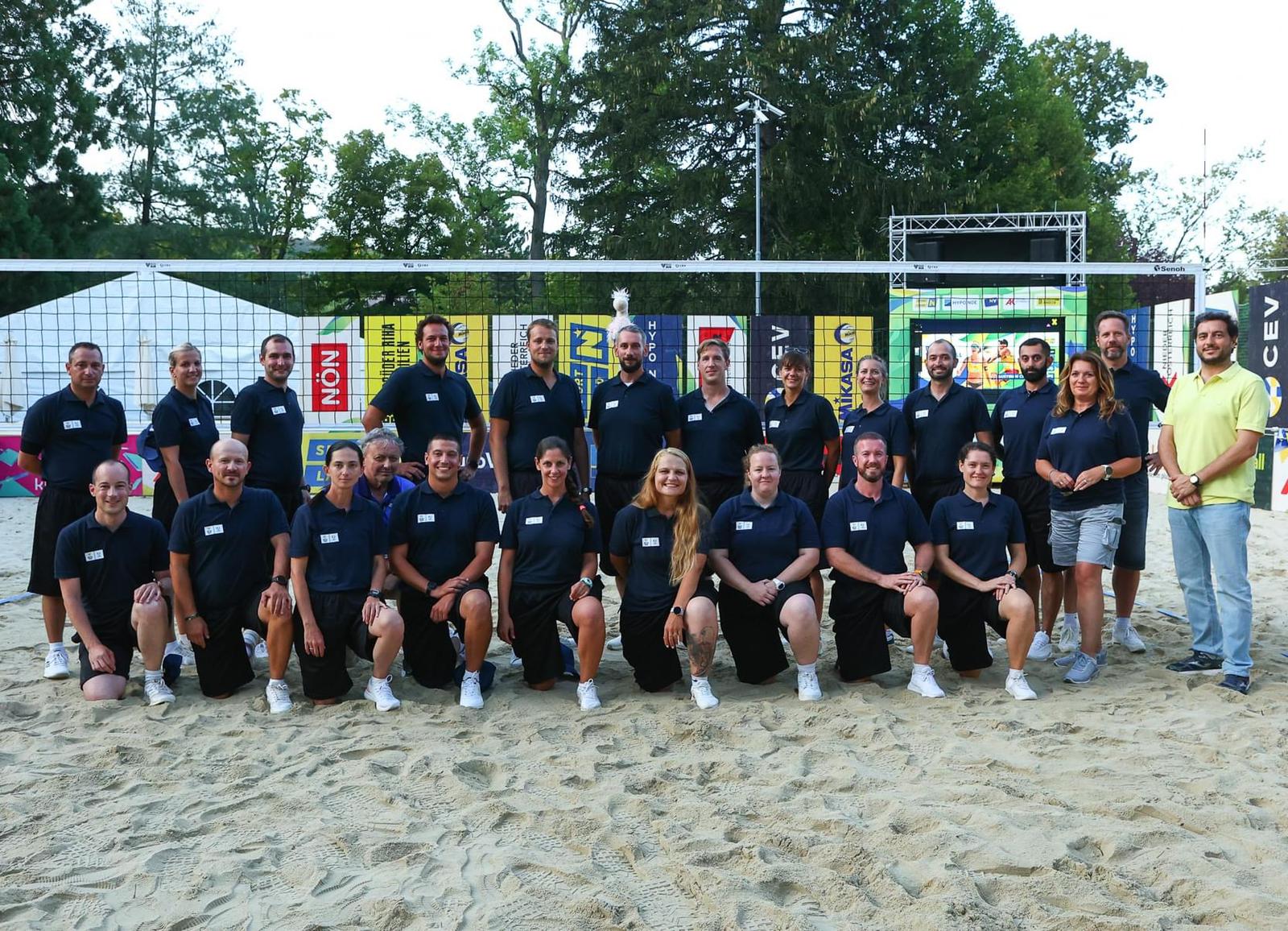 Twenty referees from as many countries joined the course held this past week in Baden (Austria)
The spa resort in the outskirts of Vienna was an ideal place for the delivery of such a premiere – since Baden has been playing host to international Beach Volleyball competitions for almost two decades – and it has always done so with much success, establishing itself as a popular destination for players and fans alike.
The aspiring European international referees spent three days immersing themselves in the rules of the Beach Volleyball game, following a series of lectures run by Course Director Geir Dahle and Course Instructor Oana Sarb – both long-time members of the European Refereeing Commission (ERC) and with a wealth of experience in the sport. Mr Dahle and Ms Sarb did not only review the rules of the game, but used video analyses as well in order to make their 'students' familiar with the actual interpretation and correct implementation of the rules.

After a theoretical examination to end the first section of the course, the 20 aspiring international match officials moved to the courts where Beach Volleyball action took place in Baden from Wednesday to Sunday – thus officiating at matches of the Beach Pro Tour Futures in their capacity of first or second referee, e-scorer, scorer and even as line judges. This variety of functions certainly helped them have a full understanding of the roles and responsibilities of all match officials – an ability they will need to develop even further as soon as they start their five-year-long journey to confirm their status as European international referees.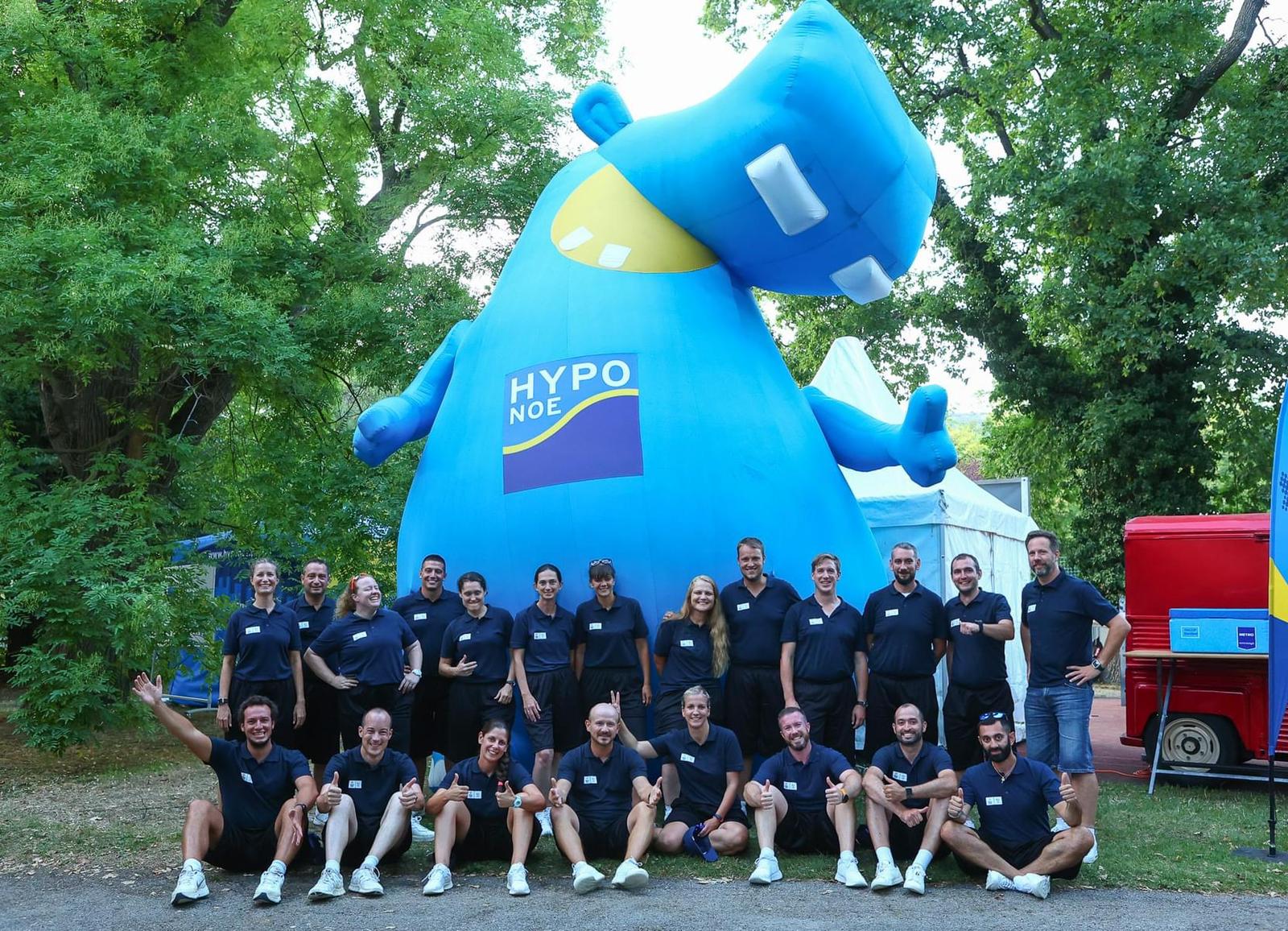 The course markes the beginning of an exciting journey in international sport
Apart from their dedication, commitment and wish to succeed – they eventually all passed both their theoretical and practical examinations – what stood out the most was the camaraderie and the mutual support they offered to each other as well as to the organisers. Such an attitude bodes well for their future in the sport as well as for the emergence of the next qualified generation of elite Beach Volleyball referees.
The course could obviously not go ahead and result in such a success without the help provided by the local organisers, the Austrian Volleyball Federation and the leadership and vision of the European Refereeing Commission.  
The 20 candidate European international referees – 12 males and eight females – emerging from the course held in Baden are Markus Oels (Austria), Matthias Hoernaert (Belgium), Ioannis Sofokleous (Cyprus), Sian Godwyn (England), Juan Antonio Pedrosa Lopez (Spain), Isabelle Dufour (France), Juliane Koenig (Germany), Robert Soltesz (Hungary), Aurélien Gimenez (Ireland), Alexandra Shaposhnikov (Israel), Dalila Villano (Italy), Pavels Porsnevs (Latvia), Vusal Guseinov (Lithuania), Sebastiaan van Schouwen (Netherlands), Patricia Gomes (Portugal), Mihai Soroceanu (Romania), Milica Milinkovic (Serbia), Dominik Zindel (Switzerland), Jan Timko (Slovakia) and Tetiana Denshchyk (Ukraine).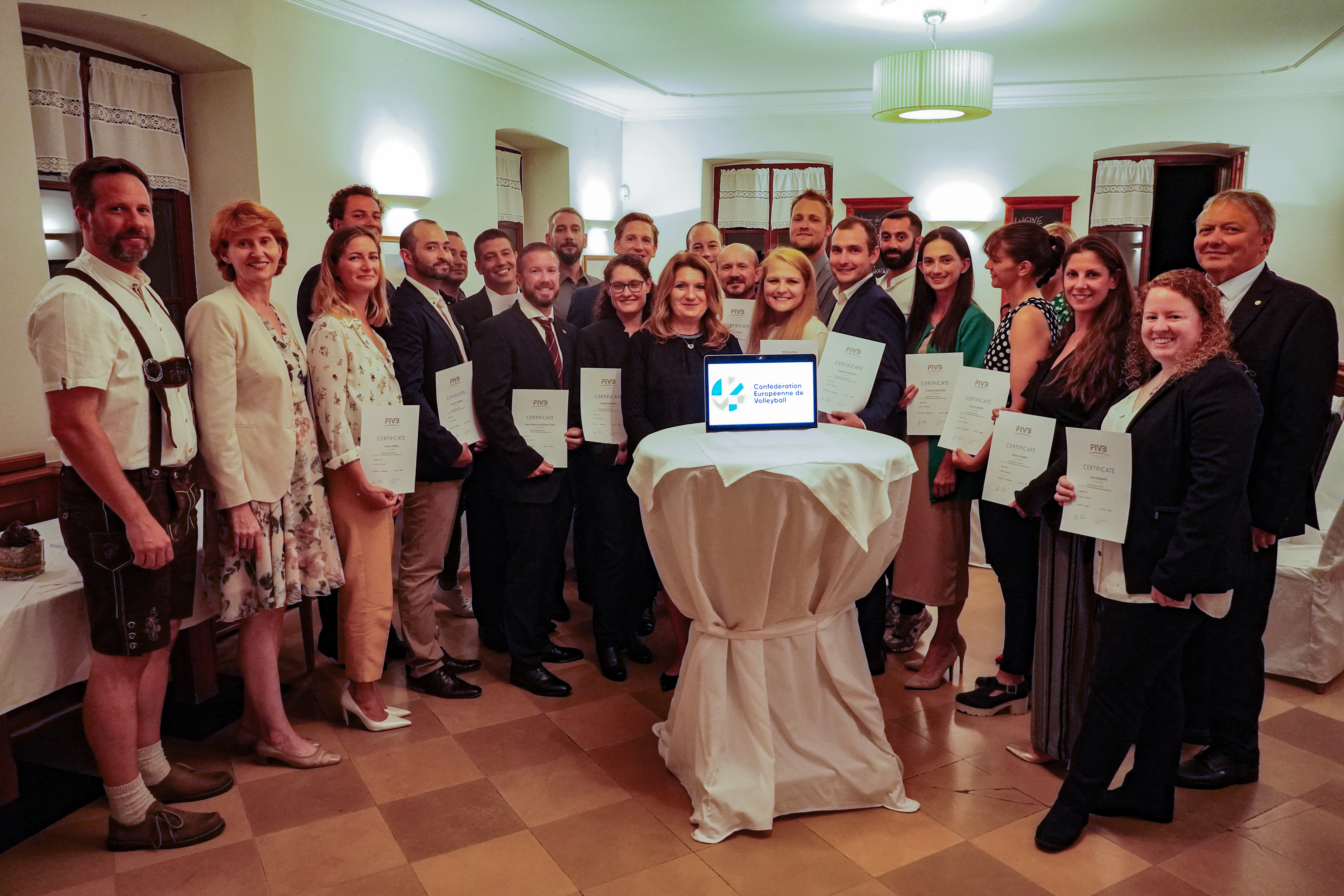 Many happy faces at the end of the course with all candidates showing their respective certificates (picture courtesy of Blanca Scholl)