CEV
CEV delegation hails Ljubljana Castle an ideal venue for this year's Gala
This early autumn, Slovenia's capital city Ljubljana will host the cream of European Volleyball. The prestigious European Volleyball Gala and the Drawing of Lots for the pool stage of the elite CEV Volleyball Champions League will be taking place at Ljubljana Castle on September 24, 2021.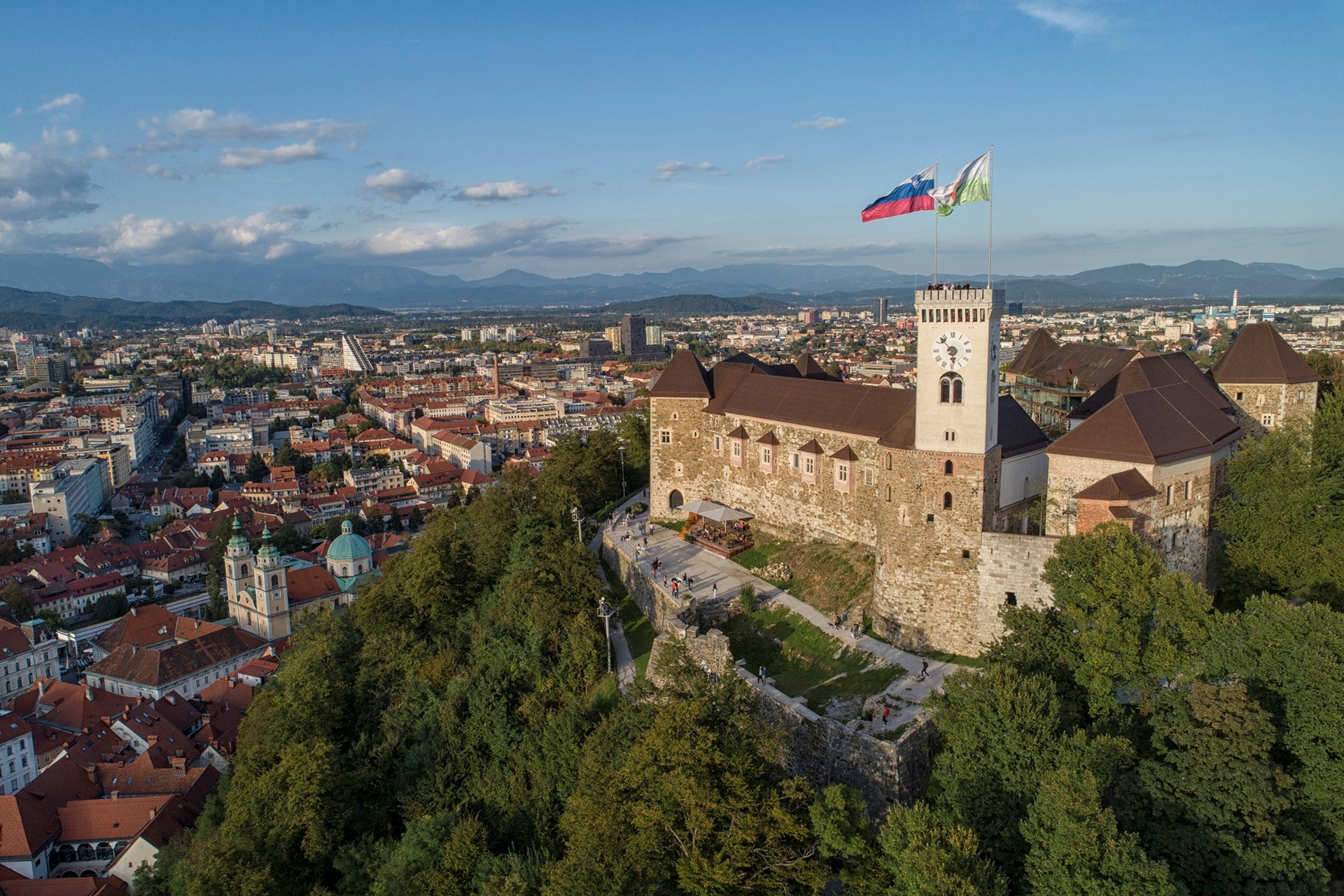 Ljubljana Castle will be playing host to this year's European Volleyball Gala on September 24
In playing host to the annual gala, Ljubljana will continue a tradition that includes previous stops in iconic European capitals such as Vienna, Rome, Moscow, Budapest, and Sofia. This time, the biggest European Volleyball stars, representatives of National Federations and clubs, as well as special guests will gather in Ljubljana and attend the ceremony awarding the best volleyball players and coaches of the year, as well as CEV Volleyball Champions League DOL.
The event will take place at Ljubljana Castle, which the CEV Managing Director Thorsten Endres, accompanied by the President of the Volleyball Federation of Slovenia, Metod Ropret, visited on Tuesday.
"Whenever we collaborate with the Slovenian Volleyball Federation, we know that they are aiming for excellence. That is what CEV President Aleksandar Boričić aimed to achieve by introducing this new concept for the gala - to give federations an opportunity to present themselves, the capital city, or any other important city in their countries in an extraordinary way, thus having the event in a different city each year. Ljubljana Castle and Intercontinental hotel provide the best conditions for the event. The Slovenian Federation has prepared very well, the venue is great and we are satisfied with what we have seen and what we have discussed during these two days. We are really confident that the Gala 2021 will be an excellent celebration of European Volleyball, the best performers of this year, but also a great opportunity for Slovenia and the Slovenian Volleyball federation to present themselves," said Mr Endres after visiting the venue.
Representatives of the CEV and Volleyball Federation of Slovenia visiting Ljubljana Castle ahead of this year's Volleyball Gala
"The mere fact that we were entrusted with the organisation of this most prestigious non-competitive event shows that the CEV has trust in us as the organiser of top-level events. I am confident that we will deliver an event that will help promote Ljubljana and Slovenian Volleyball across Europe. Considering the venue, Ljubljana Castle, and all the conditions we have in Ljubljana for the organisation of such an event, all participants will definitely leave our city with exceptional impressions."
Metod Ropret
President of the Volleyball Federation of Slovenia
Ljubljana Castle, standing on a hill above the city for about 900 years, is Ljubljana's main attraction and landmark. The castle's Outlook Tower and ramparts offer some of the most beautiful views of the city.