#EuroVolleyW
Event Overview
The CEV has released the Candidature Application document for the 2022 Super Finals, the conclusion to CEV Champions League Volley 2022.
After a successful 2021 Super Finals held in Verona, we are looking for the host for the 2022 finals of the Champions League Volley season.
You can find more information on the official website: superfinals.cev.eu/en/
Download: Application Guidelines
---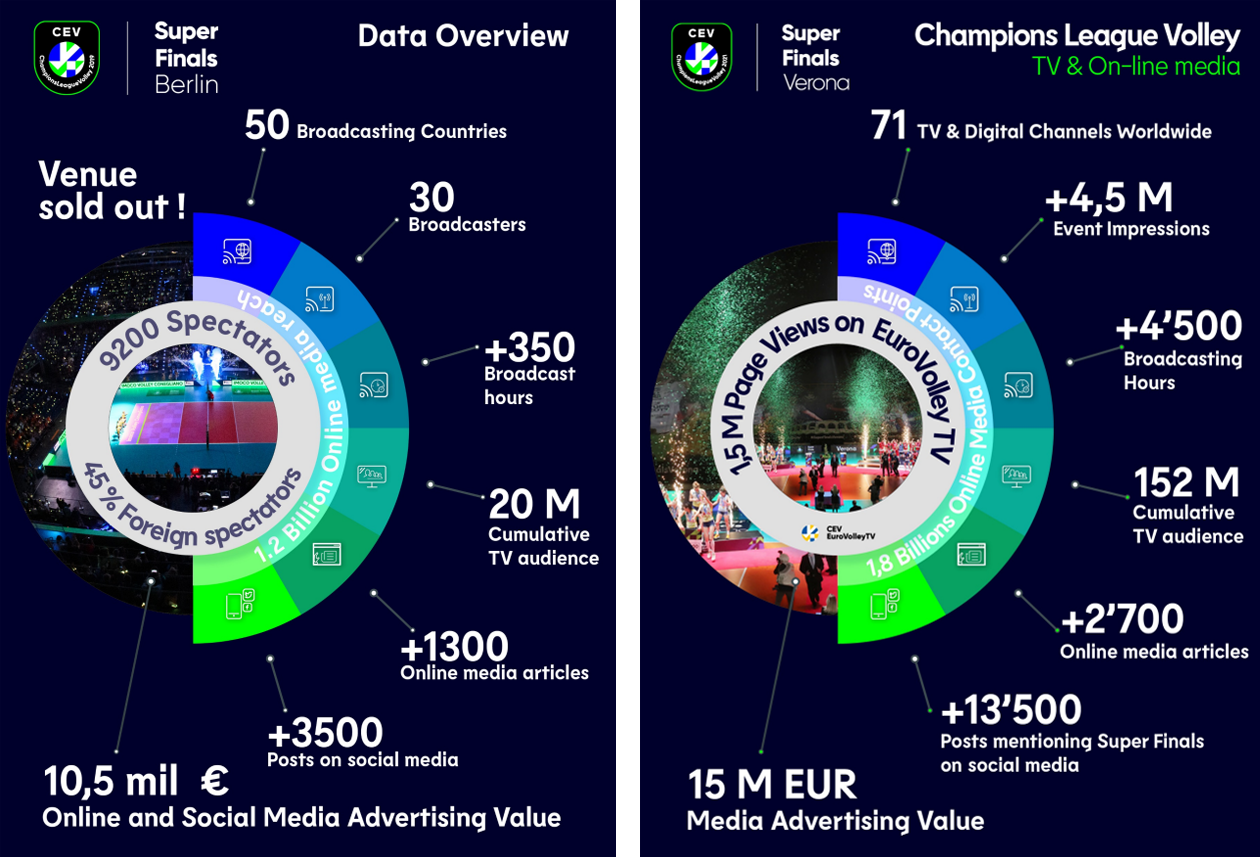 The CEV Champions League Volley Super Finals is the highlight of the European Club season hosting best four
European teams competing for the glory and the trophy of the European Club Champions in two consecutively
played gold medal matches. The event is scheduled to take place on 21 or 22 May 2022.

The CEV would like to invite all interested parties to apply for the organisation of this Top Volleyball Event: from National Federations, Clubs, and Cities to event agencies and promoters.

The potential applicants are requested to present a detailed Candidature Application explaining how they
intend to deliver this event, provide answers to all the raised questions and documents set in these guidelines
and are welcome to provide any additional information to further demonstrate their attractiveness as a
candidate.

In this Candidature Application Guidelines, the CEV outlines the basic requirements for interested parties to
become the organiser of the CEV Champions League Volley Super Finals and represents the key organisational processes to stage a successful event.