#EuroBeachVolley
Event Overview
EuroBeachVolley is the major competition for the top teams in Europe and has taken place annually since 1993 and 1994 for men and women, respectively.  Jurmula (LAT) hosted the 2020 edition on the shores of Majori Beach, while the EuroBeachVolley 2021 event was held in Vienna (AUT).  For 2022, Europe's elite will vie for the top spot on the podium as part of the Munich 2022 European Championships multi-sport event.  For more go to eurobeachvolley.cev.eu
The Championships are organised within the IOC confirmed Olympic Qualification period have an extra bonus with since the competition will count towards qualification to the respective Olympic Games.
Contact
---
#EuroBeachVolley
CEV EuroBeachVolley Candidature Application Guidelines
This Candidature Application Guidelines aims to serve as a framework to all National Federations and their collaborating partners who are interested in bidding to host the most prestigious European Beach Volleyball tournament, to guide National Federations through the various steps of an application.
Download
---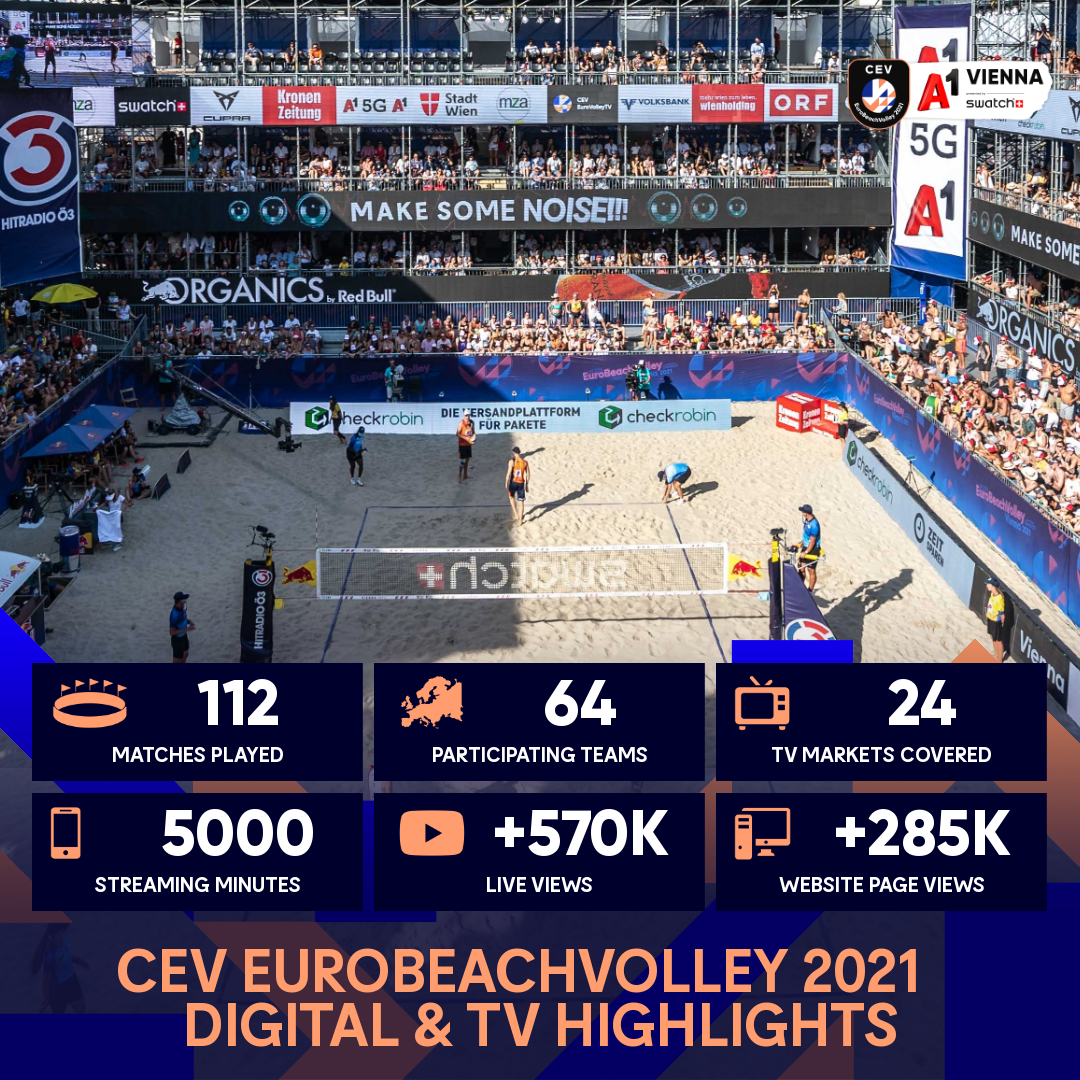 The annual continental showpiece for Beach Volleyball features 32 teams per gender and National Federations and their respective local Organising Committees, host cities and promoters are invited to come up with innovative ideas to host the 'Beach Volleyball party of the year' while exploring new ways in terms of event delivery, just as the Netherlands did in 2018 when the competition took place for the very first time across four cities.
The ultimate goal of any application should be to promote Beach Volleyball in the respective host countries and across the whole of Europe, while providing a lasting legacy and inspiring the next generation of Beach Volleyball players and cementing the status of the sport as a fresh, young, dynamic and entertaining game!