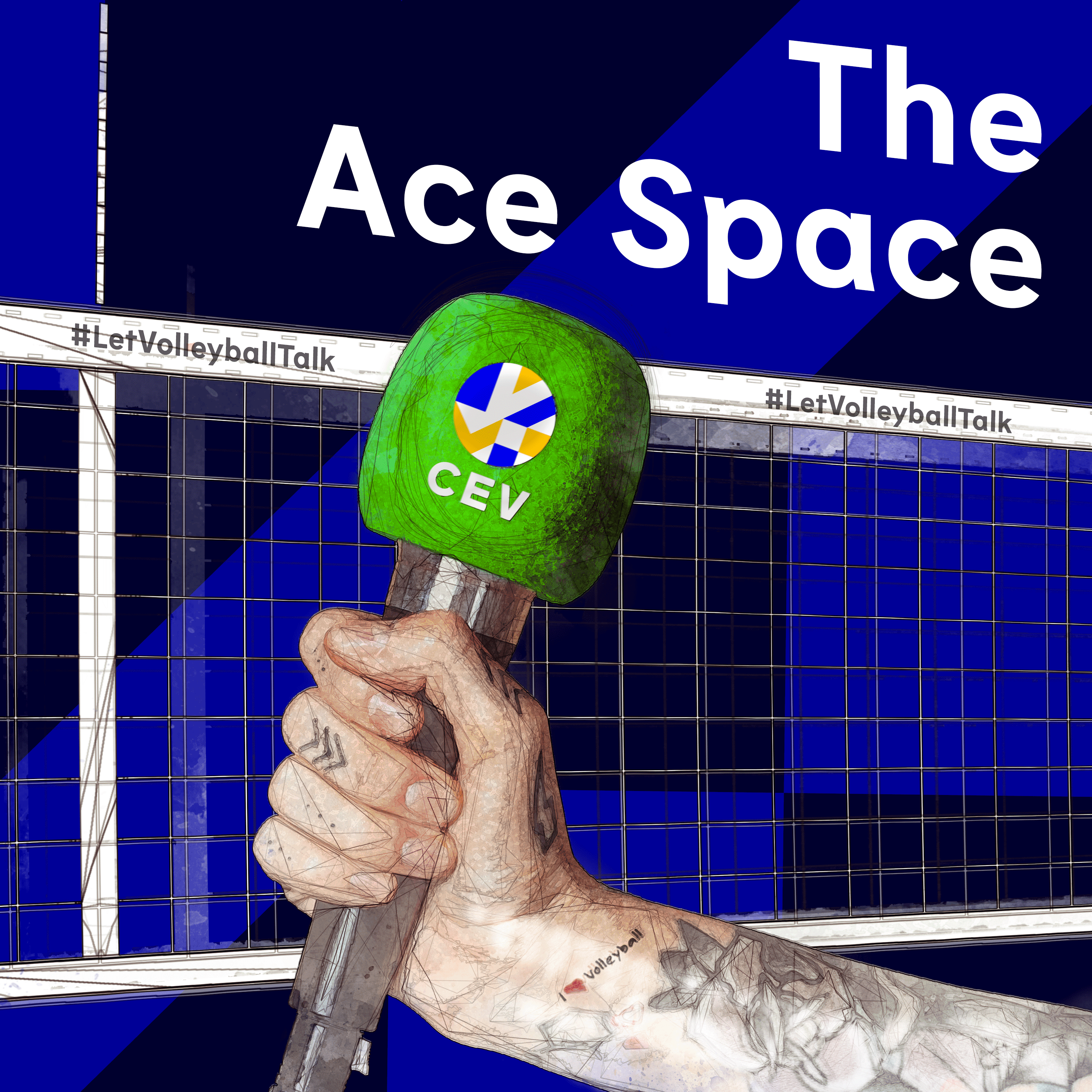 The Ace Space is a volleyball podcast presented by the CEV that brings the top players, coaches, commentators and analysts in European volleyball together for conversations about sport and life off the court. Stay tuned every Friday and Monday for stories, discussions, and maybe a few jokes that will give you a front-row seat into the world of professional volleyball.
Contact the show
We want fans to be more than just listeners to the show.  So if you have a something you want us to discuss, or a player/coach you want us to ask to join us on The Ace Space, please do get in touch!  We want to hear from you, even if it is the bits you don't enjoy!  
theacespace@cev.eu
---
Dave Rogers
Twitter: @droj  |  Insta: @daverogers
A Commentator and host of our #UnscriptedWith Series, Dave has a wealth of experience in over 50 sports as a broadcaster - including of course Volleyball, Beach, Sitting and Snow.  His Volleyball journey began as an announcer at the UK School Games in 2008 and has continued through Olympic & Paralympic Games, Champions League, European Championships, Olympic Qualifiers to name just a few.  Dave is particularly interested in the characters and personalities in the sport and hopes The Ace Space will be the perfect opportunity for these to shine through.
Lewie Lett
Twitter: @LewieLett  |  Insta: @lewielett

One of our leading commentators for over 5 years, Lewie has covered multiple World Championships and European Championships for both Indoor and Beach Volleyball - establishing himself as one of the main voices of the FIVB World Tour.
Starting as a coach, he has led beach teams on the international stage including the European Games and age group European Championships. Lewie also covers a wide range of other sports and has worked for OBS (Olympic Broadcasting Services), FISU and Eurosport covering Alpine & Freestyle skiing as well as Snowboarding.
Ciara Michel
Twitter: @vb_ci  |  Insta: @vb_ci

Ci has played pro in the top leagues of Europe for 10 years, with a CL silver medal and an Olympics to boot. She is adamantly 'not a volleyball geek', preferring human connection over stats.
You can often find her behind the camera, capturing portraits of her teammates for Instagram and their 'volleyball stories' for YouTube, and now on the mic for her very first attempt at podcast co-hosting!
Dan Meneley
Insta: @fiveonevb
A self-described "volleyball geek", Dan has an interest in exploring and advancing the statistical side of the sport. A member of the CEV Digital Dept, he has spent thousands of hours of playing and analyzing volleyball, as well as producing his own show: the FiveOne Volleyball podcast.
Matt Rogers
Twitter: @BungaRogers | Insta: @bungarogers

Usually the behind the scenes guy who has vast experience in Volleyball and Sitting Volleyball - as well as dabbling in Beach and Snow - over the past 20 years.  A member of the CEV Digital Dept and the "poker and the pusher" as the CEV ventures in Podcasts for the first time.