The Fédération Internationale de Volleyball (FIVB) is the governing body responsible for all forms of Volleyball on a global level. Working closely with confederations, national federations and private enterprises the FIVB aims to develop Volleyball as a major world media and entertainment sport through world-class planning and organisation of competitions, marketing and development activities. The FIVB is part of the Olympic Movement, contributing to the success of the Olympic Games.
The FIVB is an association governed by Swiss law founded in 1947 and based in Lausanne.
The FIVB consists of 222 member federations and presides over five continental confederations: AVC (Asia & Oceania), CAVB (Africa), CEV (Europe), CSV (South America) and NORCECA (North and Central America).
As FIVB's basic platform and comprising all affiliated national federations, the World Congress is the supreme authority. Convened every two years, the Congress elects the President.
FIVB Commitment
As the global guiding organisation for volleyball, the FIVB upholds the highest standards to ensure that the legacy and excellence of the sport is experienced and enjoyed around the world.
FIVB Vision
The FIVB vision is to make volleyball the number 1 family sport entertainment in the world.
FIVB Strategy
To make this vision a reality, the FIVB launched the '11 Goals' in 2019 that are aimed at creating positive future growth and development.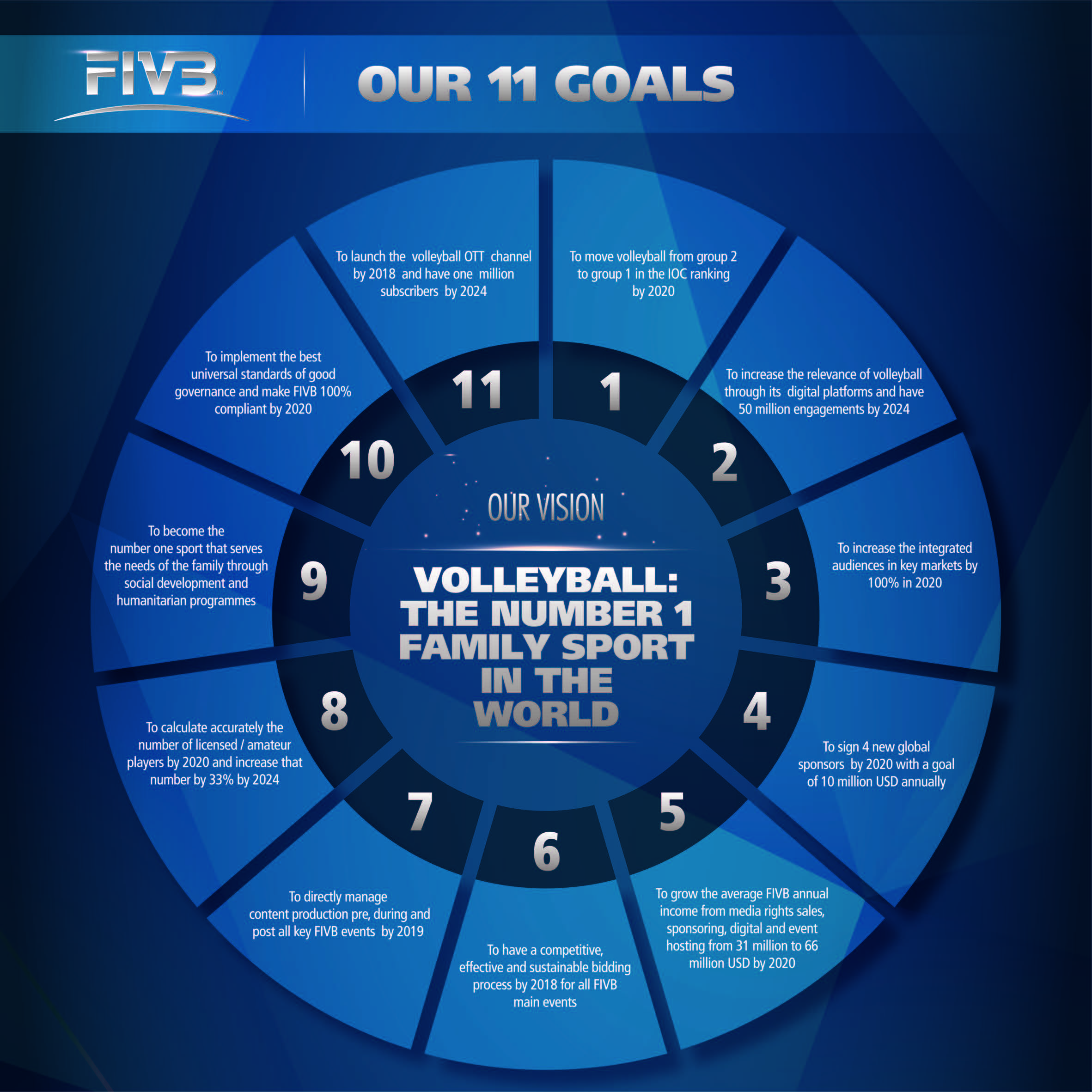 Achieving these goals will drive the sport forward - spreading volleyball to every area of the world, at every level. The money generated through a bigger audience will be reinvested into the development of the sport directly.
The goals were devised through a collaborative, internal process which looked at the main areas of the organisation's development and progress.