CEV School Project
Handbook and Videos
The CEV School Project Handbook provides a framework that will enable any coach or teacher involved in physical education classes to implement Volleyball practices with children aged 8-12.
Click here
---
The promotion of Volleyball at the grassroots level has become one of the priorities set by the CEV leadership and the implementation of a school project under the slogan 'Play Volleyball, grow with it' is pivotal to the achievement of this strategic goal. Such is the scale and relevance of this action that the European Commission is providing funding through their Erasmus+ programme, a truly unprecedented feat in European Volleyball history.
"The School Project has been a fantastic experience in every possible way. We have been able to help develop Kidsvolley in schools and clubs for the benefit of children, teachers and coaches across the country."
Peter MOREL
Faroe Islands – Project Manager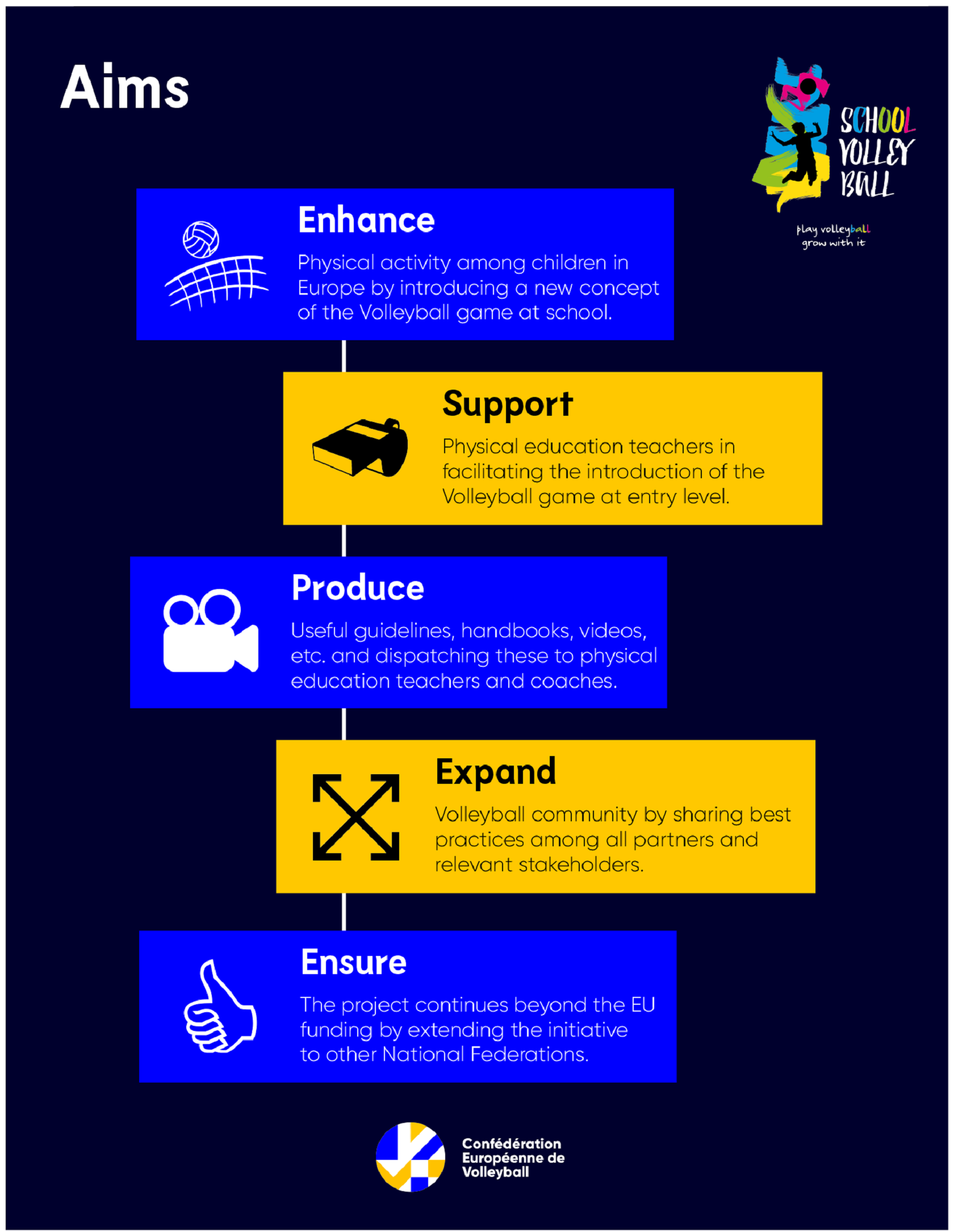 "As a parent and ex Volleyball player, I feel extremely privileged that I can convey the message of Volleyball to younger generations. The CEV School Project will allow us to introduce more children to our lovely sport."
Ema Janicic
F. Y. R. of Macedonia – Coach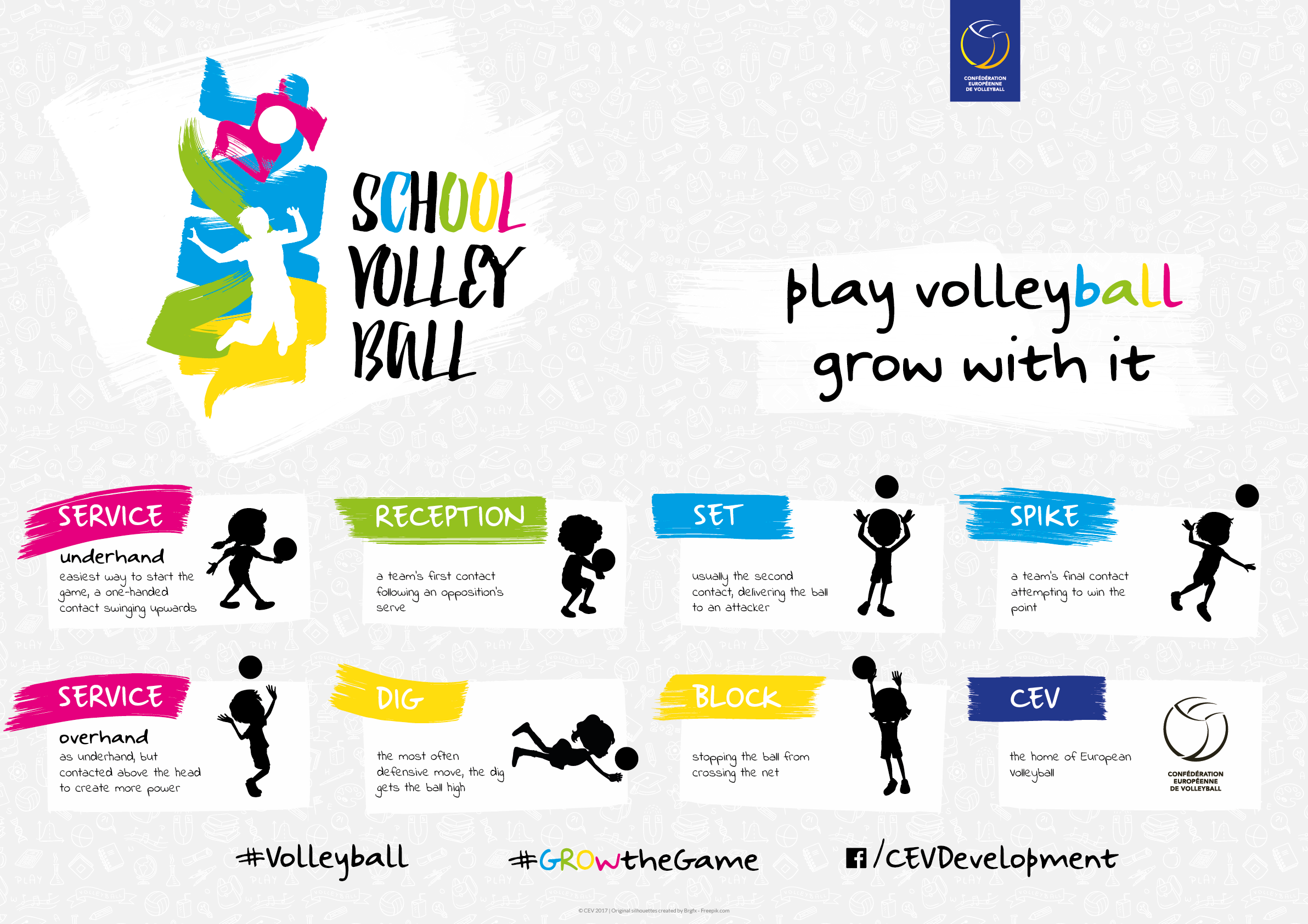 "In Ireland we aim to recruit 50 new schools to play Volleyball. The programme includes teacher training, brand new equipment for schools, on-line resources. We also deliver wider educational opportunities and run a national schools finals."
Gary Stewart
Ireland – Project Manager
Armenia
Hundreds of children active outdoors on the grass
---
Faroe Islands
The winners collect their trophy
---
F.Y.R. of Macedonia
Introducing the service technique
---
Ireland
Olympic Gold Medalist Vladimir Grbić talks through defence
---
Slovenia
Showcasing the game in the heart of the capital
---
The EU-funded project is a truly unique opportunity to bring together a number of stakeholders from the Volleyball family and beyond in an effort to grow the game at the grassroots level and leave a lasting legacy that will inspire the next generation of Volleyball players.
German Sport University of Cologne

Faculty of Sport Sciences of the Hacettepe University (Turkey)

European Observatoire of Sport and Employment (EOSE)