The promotion of Volleyball at the grassroots level has become one of the priorities set by the CEV leadership and the implementation of a school project under the slogan 'Play Volleyball, grow with it' is pivotal to the achievement of this strategic goal.
Such is the scale and relevance of this action that the European Commission is providing funding through their Erasmus+ programme, a truly unprecedented feat in European Volleyball history.
CEV School Project
Handbook and Videos
The CEV School Project Handbook provides a framework that will enable any coach or teacher involved in physical education classes to implement Volleyball practices with children aged 8-12.
Click here
---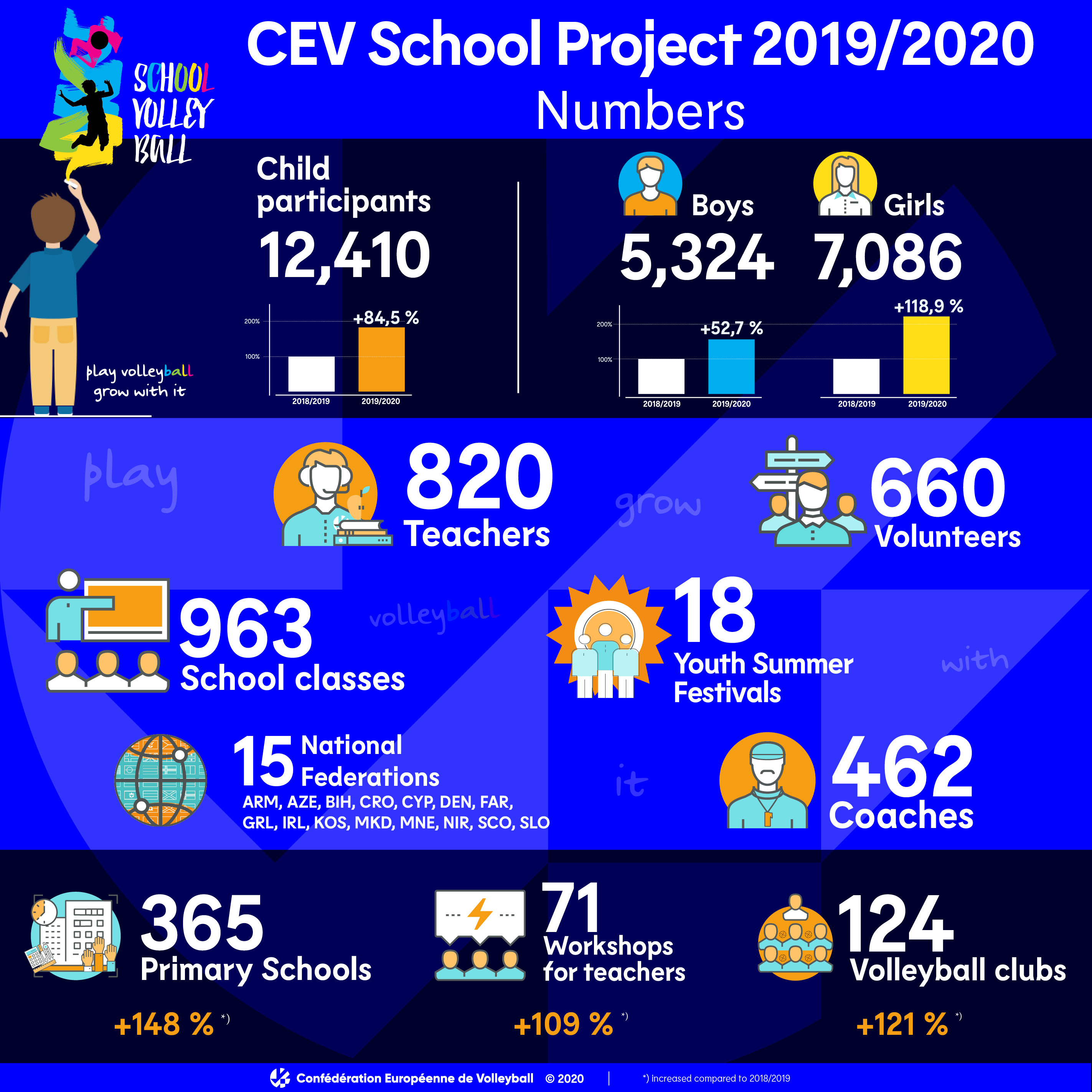 The EU-funded project is a truly unique opportunity to bring together a number of stakeholders from the Volleyball family and beyond in an effort to grow the game at the grassroots level and leave a lasting legacy that will inspire the next generation of Volleyball players.
German Sport University of Cologne

Faculty of Sport Sciences of the Hacettepe University (Turkey)

European Observatoire of Sport and Employment (EOSE)