Development Mission
To make Volleyball (Volleyball, Beach Volleyball and Snow Volleyball) more popular, we design projects for the youngest population playing our sports.

To enhance the level of Volleyball by creating e-learning programmes across our activities.

To create a Volleyball community that promotes inclusive sport for everyone.
Project
EuroAsia Coaches Cooperation
As the CEV continue their extensive work to grow Volleyball at all levels, there were further good news for the Volleyball family earlier this week after the relevant EU authorities confirmed that the 'Cooperation between coaches from Euro-Asia' project will be benefitting from funding through the Mobility and Exchange in Sport Fund.
The project involves the CEV and their Asian counterpart, i.e. the Bangkok-based Asian Volleyball Confederation (AVC), as well as the National Federations of Hungary and Slovenia. It is the second time a project designed by the CEV becomes eligible for EU funding, after a similar experience with the ongoing and highly successful CEV School Project 'Play Volleyball, Grow with it'.
Read more
---
Development Vision
Provide a career path for young aspiring athletes

To inspire younger athletes to play Volleyball through role models / current stars / ambassadors

Strengthening the sports integrity within the Volleyball family and global audience

Volleyball to become the #1 Family Sport in the world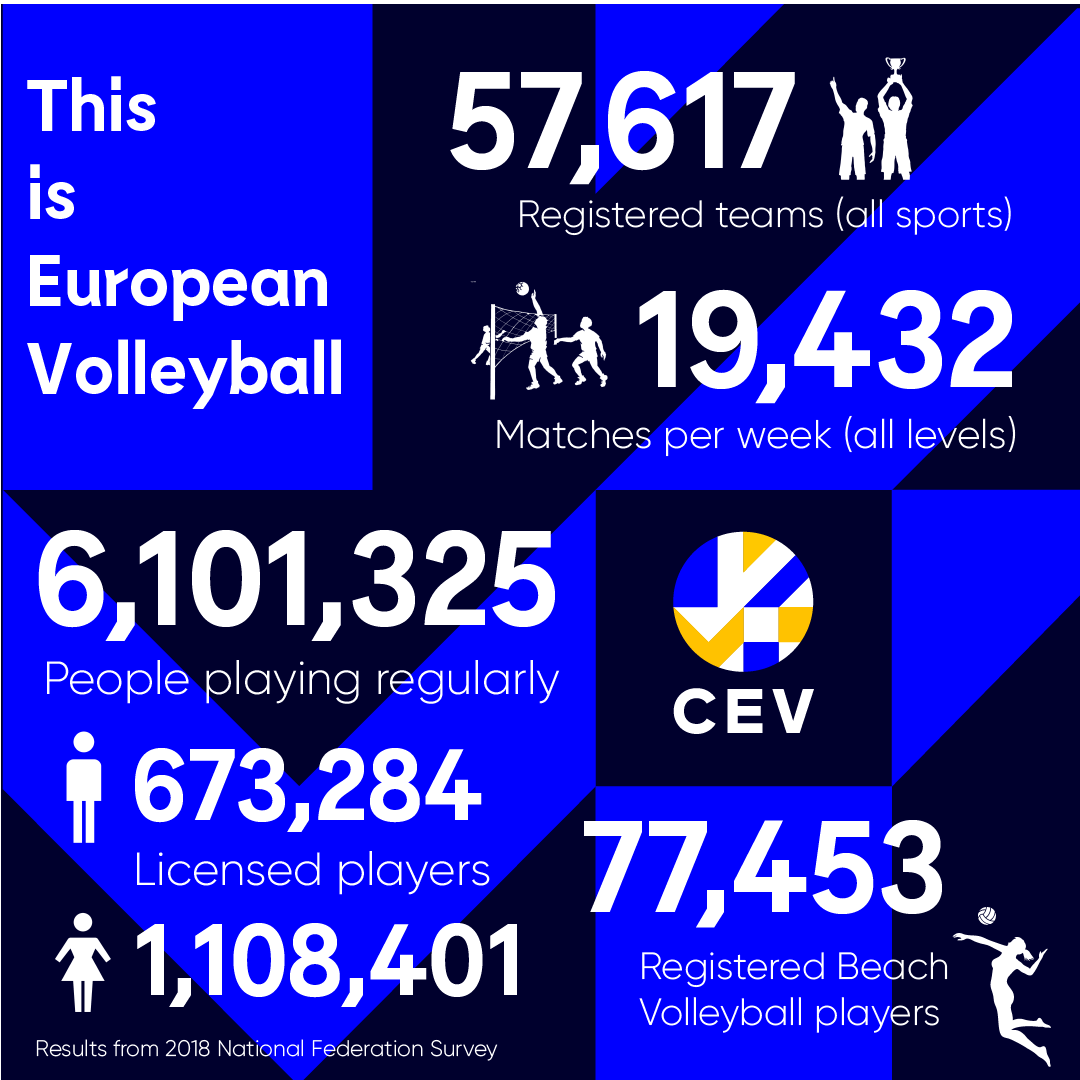 "As a 14-year-old, I find Volleyball a really interesting and intriguing sport. I started playing 5 months ago and find it really fun to play with my friends and see who is the best!"
Fatjona Nagavaci
Kosovo – Player
Education Portal
Our online learning hub aimed at providing the Volleyball community with a platform for knowledge sharing and educational material related to our sports.

Courses available for: 
- Clubs and Federations
- CEV Officials
- Communities
Develop yourself in ways you never imagined!
Click here
---
Social Media
Follow us
All current and upcoming Development activities will be shared on our account. Don't miss out!
Click here
---