The Czechs go into this match with the odds stacked against them, with Poland undefeated so far. However, they are safe in the knowledge that they finished 7th in EuroVolley 2017, compared to Poland's 10th.  This is now another time though, and the 2018 World Champions will surely raise their game for this important match.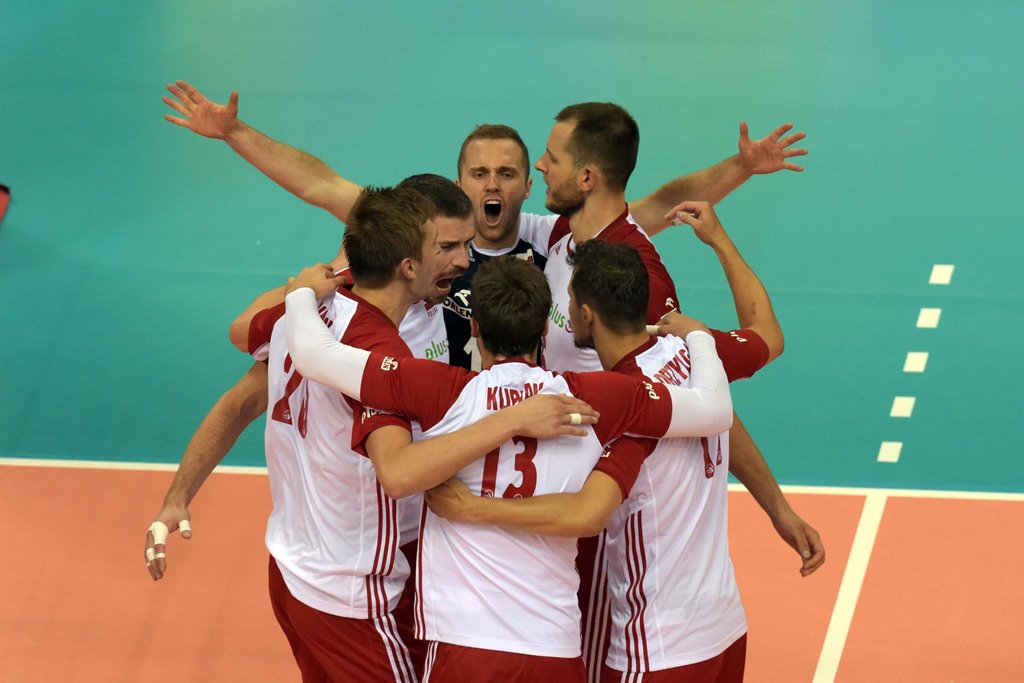 Team
Squad Listing
Team
C
13
KUBIAK Michał
Outside spiker
1
NOWAKOWSKI Piotr
Middle blocker
7
SZALPUK Artur
Outside spiker
9
LEON VENERO Wilfredo
Outside spiker
14
ŚLIWKA Aleksander
Outside spiker
15
KOCHANOWSKI Jakub
Middle blocker
20
BIENIEK Mateusz
Middle blocker
77
KLOS Karol
Middle blocker
Coaches
10303
GOGOL Michal
Assistant Coach
GOGOL Michal
Assistant Coach
27393
PAWLIK Sebastian
Assistant Coach 2
PAWLIK Sebastian
Assistant Coach 2
Highlights
Menacing Polish blockers
---
Highlights
Kubiak (POL) passing
---
Highlights
Drzyzga (POL) sets the ball
---
Highlights
Janouch (CZE) celebrates
---
Highlights
Kubiak (POL) dig
---
"I think we had the control over this game, we know our quality, we were playing patiently. We managed to survive a tough moment (at the start of the second set) and come back."
Maciej Muzaj
Opposite for Poland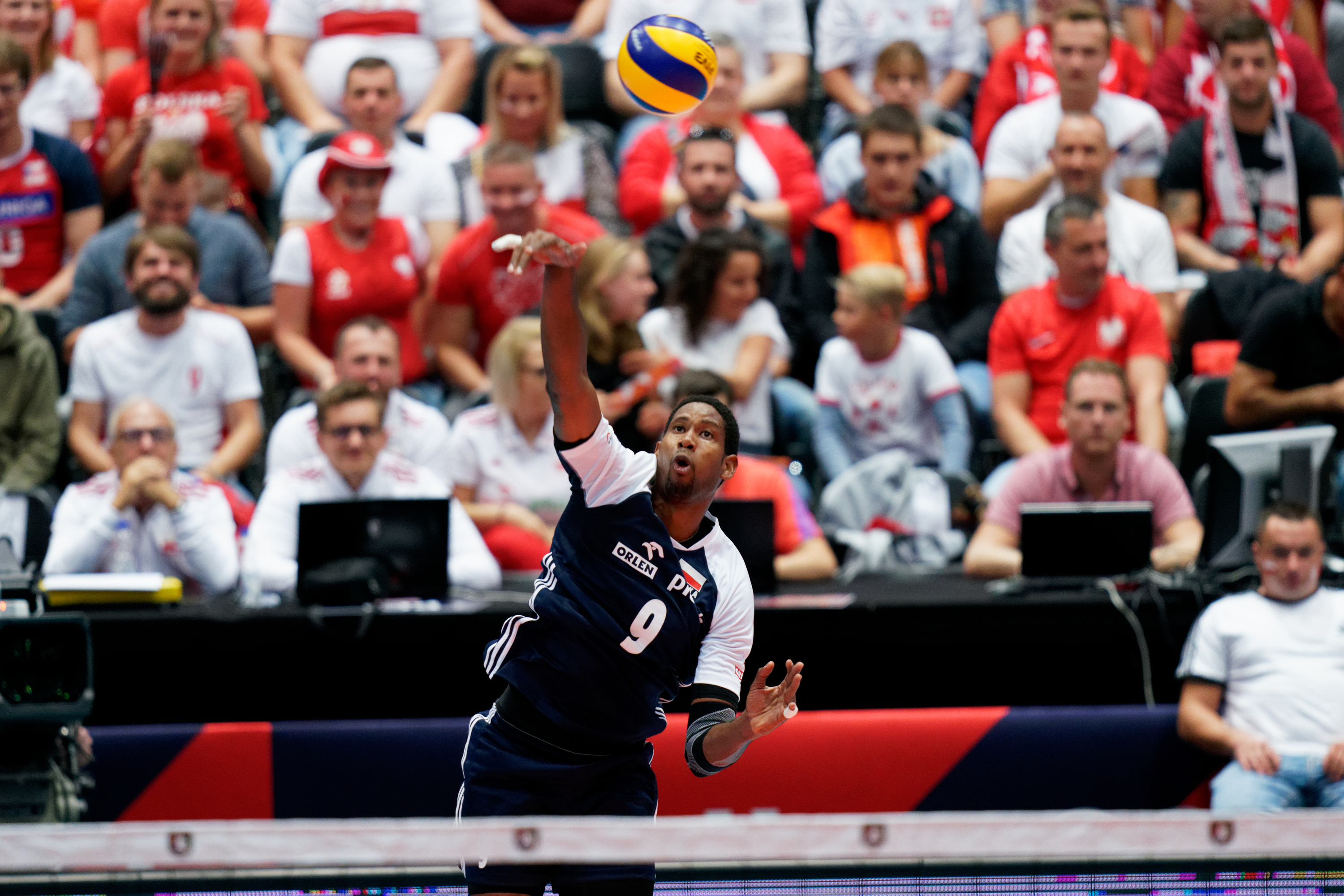 Wilfredo Leon at the service line
Match Report
Poland win 3-0 yet again as they take down the Czech Republic on Monday evening

Article
16 September 2019
Poland, one of the contenders to claim the gold medal in this EuroVolley championship, secured their spot in the eight final on Monday night. Vital Heynen's team proved to be too strong for the Czech Republic (3-0). Poland was better in every aspect of the game, for instance attacking (53 vs 34 points), serving (8 vs 2 aces) and blocking (10 vs 5 blocks). Wilfredo Leon played confidently and scored 15 points. The highly efficient Mateusz Bieniek followed with 13 scores. With two matches to go, Poland is already in the eight finals. As a special gesture to the Polish fans in Rotterdam, the artist Mr. Polska performed between the second and third set. The Dutch-Polish artist rapped his song 'Jagodzianki', a former number 1 hit in Poland with over 27 million views on YouTube.
Read more
The match in numbers
Points
The combined total number of points scored by both teams throughout the entire match.
Duration
The total length of the match, from the first serve through until the last point has ended.
Spectators
Total number of people in attendance at the venue – taken at the end of the second set.
Match Spikes
The combined total number of successful spikes achieved by both teams throughout the entire match.
Reception Level
An average of the two team service reception percentages from the complete match.
Net Domination
The number of successful point winning blocks of POLAND compared to CZECH REPUBLIC.
Ace Count
POLAND number of service aces compared to CZECH REPUBLIC
Error Difference
Errors leading to points of POLAND, next to those from CZECH REPUBLIC