"We both (Estonia and Czech Republic) know it will be a decisive game. We need to focus on what we can do, and just show it. That's it."
Kert Toobal
Captain of Estonia
With the Czech Republic and Estonia being the two sides that are closest in the European Ranking (12th and 13th respectively), this is bound to be close one.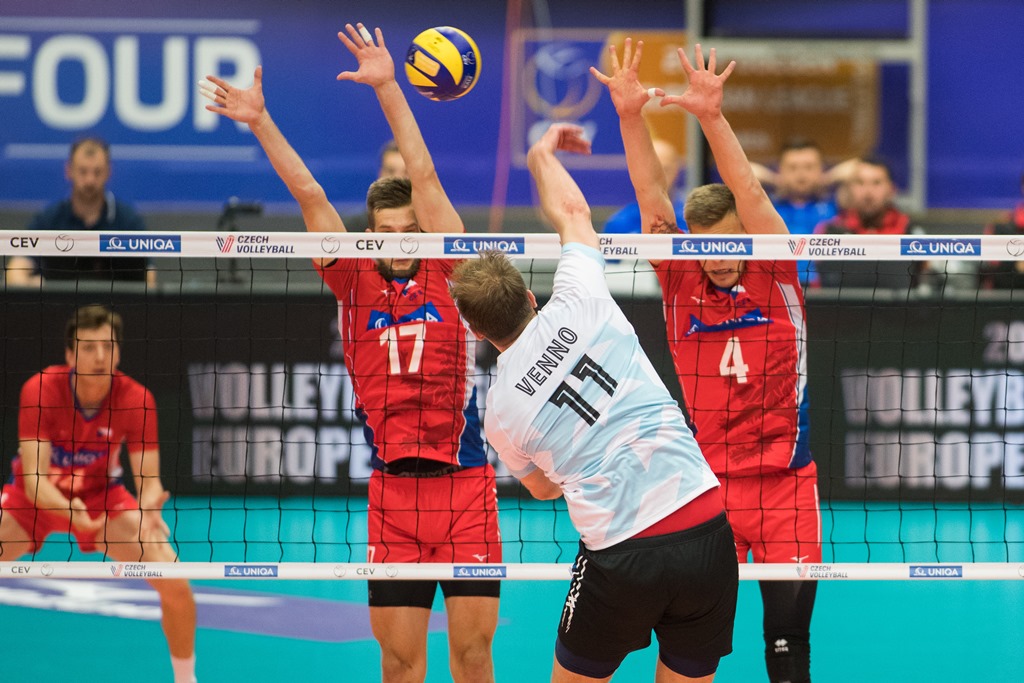 Team
Squad Listing
Team
4
DZAVORONOK Donovan
Outside spiker
5
ZAJICEK Adam
Middle blocker
9
PATOCKA Vojtech
Middle blocker
13
GALABOV Jan
Outside spiker
14
BARTOS Adam
Outside spiker
15
SOBOTKA Vladimir
Middle blocker
17
JANKU David
Outside spiker
22
SEDLACEK Oliver
Middle blocker
Coaches
5298
POLAK Dalibor
Assistant Coach
POLAK Dalibor
Assistant Coach
28022
SVOBODA Jan
Assistant Coach 2
SVOBODA Jan
Assistant Coach 2
Highlights
Estonia huddle
---
Highlights
Czech celebration
---
Highlights
Kollo attacking the block
---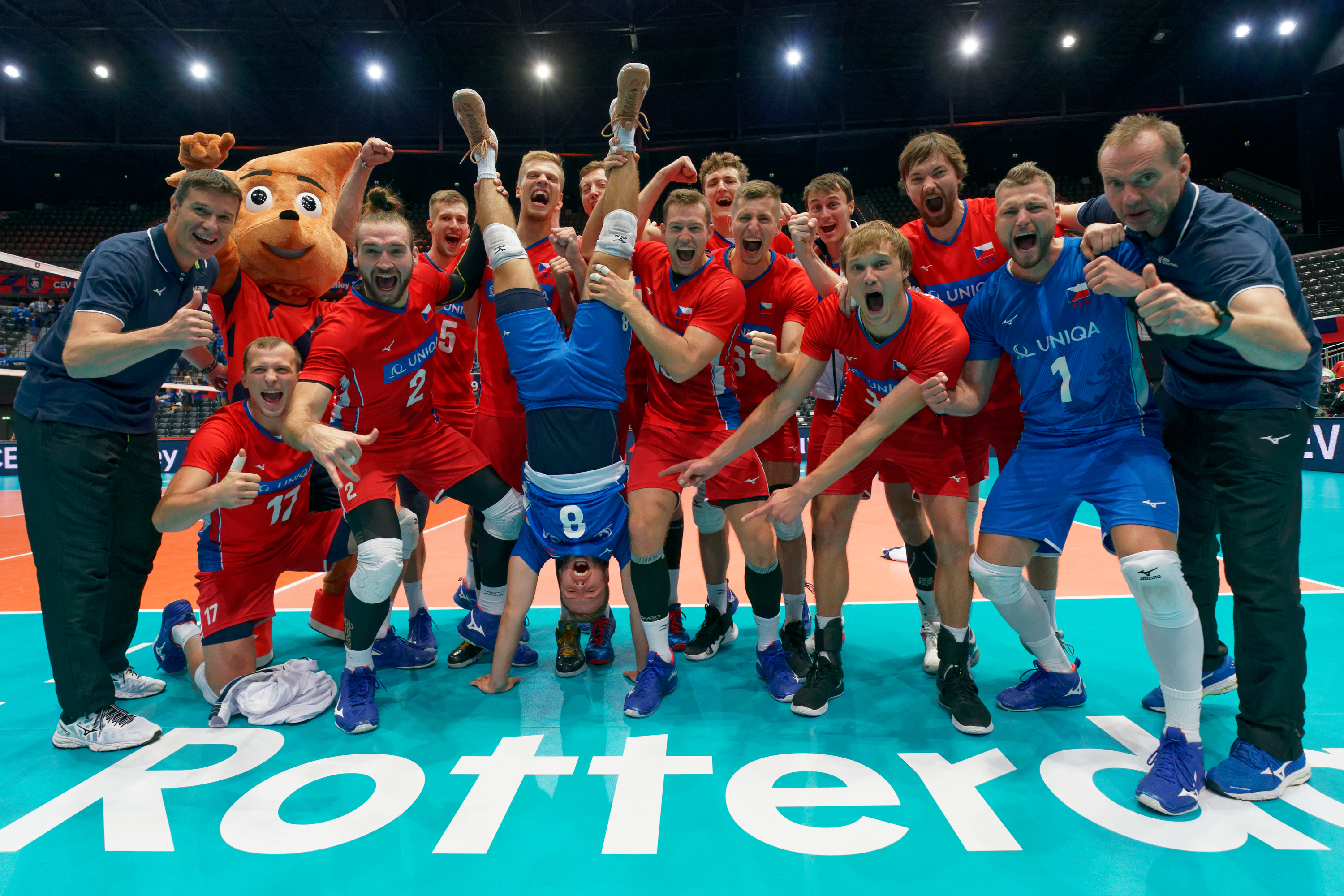 The Czech Republic celebrate after an important win
Match Report
Czech Republic get a key victory thanks to some clutch serving by Jan Hadrava

Article
15 September 2019
In the very important match between Czech Republic and Estonia on Sunday night, the Czechs managed to take a 3-0 victory. After losing their opening match against Ukraine, this is the first victory for the EuroVolley champions of 1948, 1955 en 1958. Estonia, supported by thousands of loyal fans just as Friday and Saturday, is still waiting for their first victory in pool D. In the thrilling second and third set, it was Jan Hadrava who made the difference with his well-timed service aces (6 in total). The Czechian spiker also became the top scorer of the match with 23 points.
Read more
The match in numbers
Points
The combined total number of points scored by both teams throughout the entire match.
Duration
The total length of the match, from the first serve through until the last point has ended.
Spectators
Total number of people in attendance at the venue – taken at the end of the second set.
Match Spikes
The combined total number of successful spikes achieved by both teams throughout the entire match.
Reception Level
An average of the two team service reception percentages from the complete match.
Net Domination
The number of successful point winning blocks of CZECH REPUBLIC compared to ESTONIA.
Ace Count
CZECH REPUBLIC number of service aces compared to ESTONIA
Error Difference
Errors leading to points of CZECH REPUBLIC, next to those from ESTONIA