Overview
Belarus claimed silver in the 2019 European Golden League, their best achievement so far. Before that they have finished 15th at the 2013 CEV European Championship. North Macedonia play at their first ever EuroVolley. Their best result so far is a second place in the European Golden League in 2015, 2016 and 2017. They have not played each other recently.
Article - Pool C preview
---
Team
Squad Listing
Team
C
5
BUSEL Siarhei
Middle blocker
1
RADZIUK Andrei
Outside spiker
4
ANTANOVICH Siarhei
Outside spiker
8
SHMAT Viachaslau
Middle blocker
11
ZABAROUSKI Stanislau
Libero
13
BURAU Ilya
Middle blocker
15
TSIUSHKEVICH Kanstantsin
Setter
17
MISKEVICH Radzivon
Opposite
19
CHARAPOVICH Viachaslau
Opposite
20
KUKLINSKI Pavel
Outside spiker
22
MAROZAU Maksim
Middle blocker
Coaches
1957
LIKHARAD Dzmitry
Assistant Coach
LIKHARAD Dzmitry
Assistant Coach
15682
TETERINA Ala
Assistant Coach
TETERINA Ala
Assistant Coach
Highlights
Filip DESPOTOVSKI (MKD) and Darko ANGELOVSKI (MKD)
---
Highlights
Team Belarus celebrate win in first set
---
Highlights
Darko ANGELOVSKI (MKD),Nikola GJORGIEV (MKD) and coach Nikola MATIJASEVIC (MKD)
---
Highlights
Raman APLEVICH (BLR) on fire
---
Highlights
Aleksandar LJAFTOV (MKD)
---
Highlights
Team North Macedonia win thirt set
---
Highlights
Team North Macedonia winning selfie
---
Highlights
North Macedonia with their fans after the historic win
---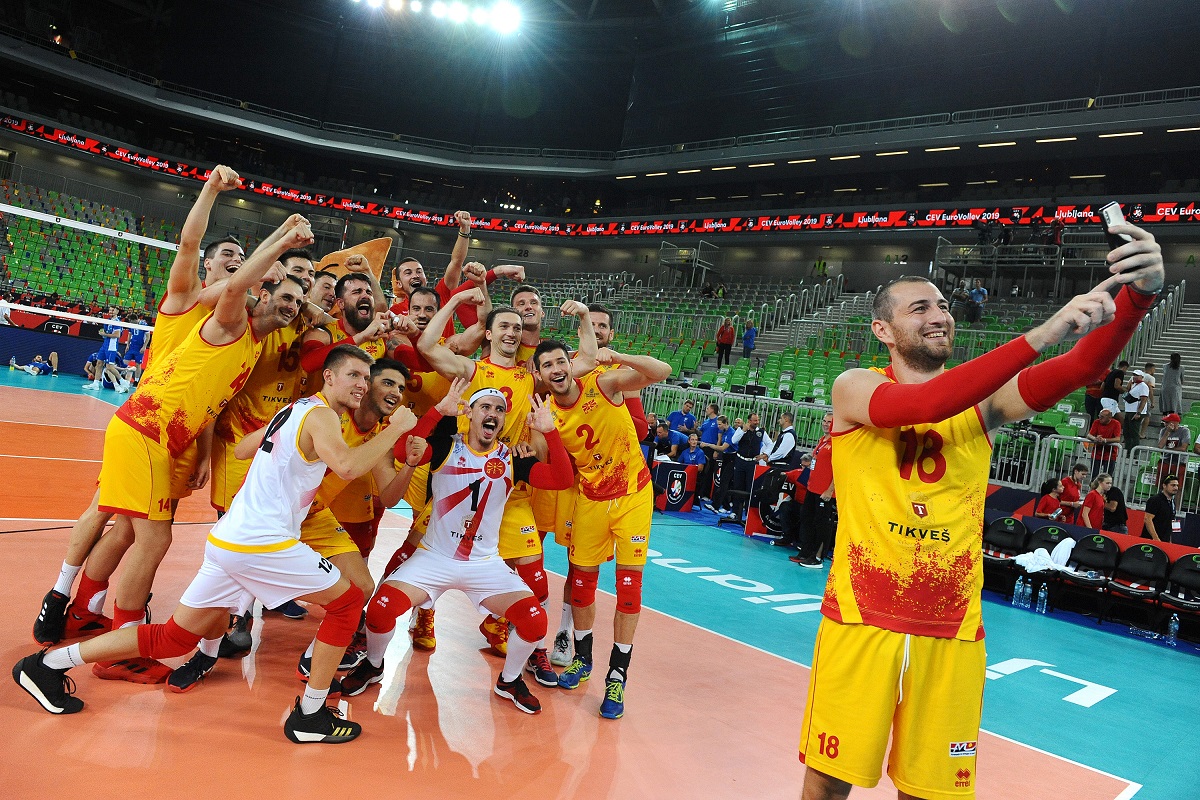 Match Report
Historic first #EuroVolleyM win for North Macedonia

Article
16 September 2019
North Macedonia sought their first EuroVolley win, but Belarus' efficient attack decided the first set. Macedonia improved their performance in the second set with Nikola Gjorgiev leading their way with 10 kills. Belarus committed too many errors, while Gjorgiev continued with his masterful performance, leading North Macedonia towards historic win, after claiming thrilling third set.
His teammates stepped up in the fourth set backing him up in his efforts to secure first North Macedonian win at the European Championships. Gjorgiev finished the match with impressive 37 points, including 36 kills, an achievement to beat in the next EuroVolley matches.
Read more
The match in numbers
Points
The combined total number of points scored by both teams throughout the entire match.
Duration
The total length of the match, from the first serve through until the last point has ended.
Spectators
Total number of people in attendance at the venue – taken at the end of the second set.
Match Spikes
The combined total number of successful spikes achieved by both teams throughout the entire match.
Reception Level
An average of the two team service reception percentages from the complete match.
Net Domination
The number of successful point winning blocks of BELARUS compared to NORTH MACEDONIA.
Ace Count
BELARUS number of service aces compared to NORTH MACEDONIA
Error Difference
Errors leading to points of BELARUS, next to those from NORTH MACEDONIA
"I am very happy for our first win and that we achieved this already at our first appearance at the EuroVolley. I am very satisfied that my players fulfilled all of my demands, there was a lot of discipline on the court. They fought hard, they showed their desire to win and I would really like to congratulate them. This is their win."
Nikola Matijasevic
head coach (MKD)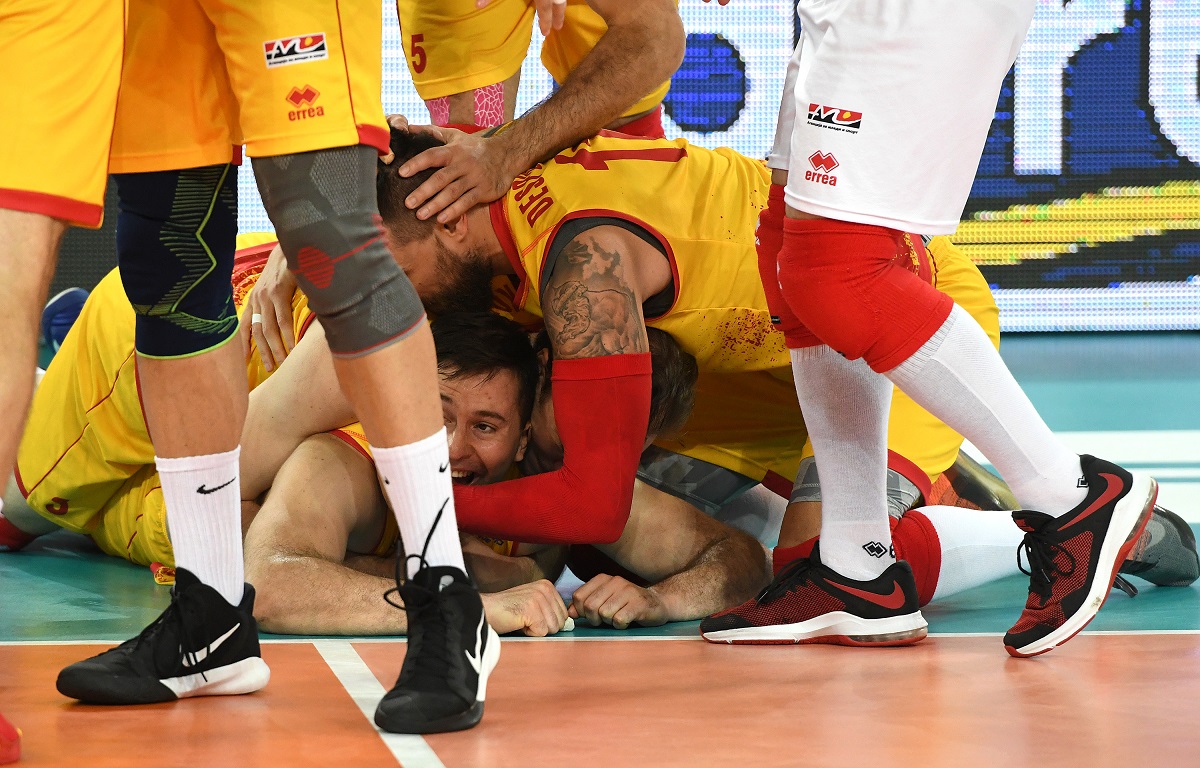 "We feel phenomenal! We are very happy, this is our first win ever in the european championships, that is why we are very emotional about the win, it means a lot to us! Now we need to rest and wait until tomorrow to play against Slovenia. Our fans are here for us every day, they are our seventh player. I am very grateful for them and I hope that tomorrow against Slovenia there will be even more of them! "
Ivan Andonov
middle-blocker (MKD)
"I think the third set was decisive in today's match. We had a 3-point lead but in in the end of the set we did not finish our attacks. Macedonia did well in defence and in counter-attack. In the fourth set our reception was not on the level it should be and that made it difficult to play. Of course we are sad after the defeat but we have an important match against Turkey ahead."
Viktar Beksha
head coach (BLR)