Overview
EuroVolley 2017 runners-up Germany face hosts Belgium, who finished fourth two years ago, on the second day of competition in Brussels. On day one, the Belgians mastered a straight-set win over Austria, while Germany got shut out by Serbia.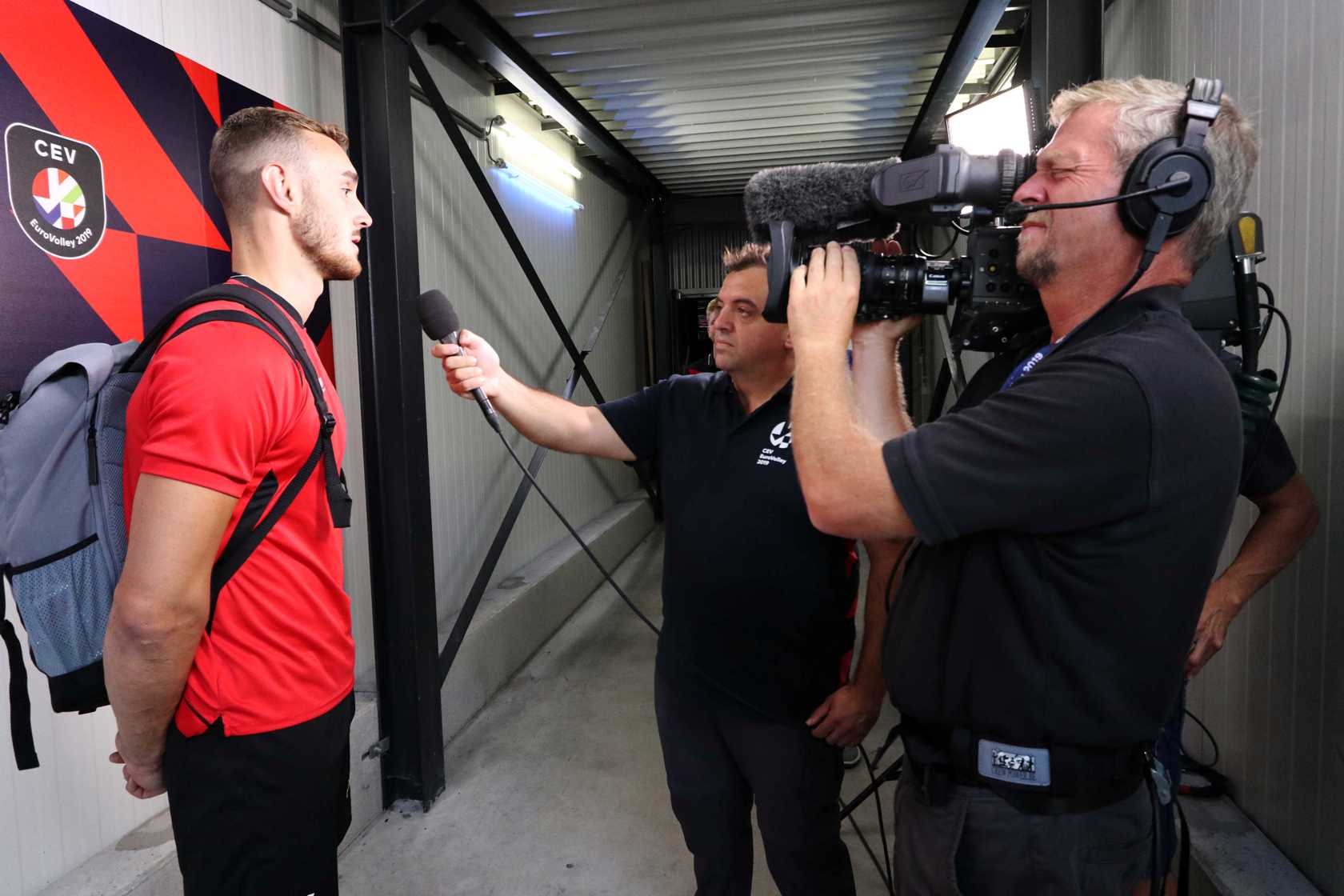 Moritz Karlitzek (GER)
"Yesterday we didn't play our best and today we need to prove that we are prepared to do better than that."
Moritz Karlitzek
Outside spiker of Germany
"It's our last game in Brussels before we move to Antwerp and we are prepared to give the audience a good show."
Tomas Rousseaux
Outside spiker of Belgium
Team
Squad Listing
Team
C
11
KAMPA Lukas Immanuel
Setter
1
FROMM Christian
Outside spiker
2
KRICK Tobias
Middle blocker
3
SCHOTT Ruben
Outside spiker
6
KALIBERDA Denys Viktorovic
Outside spiker
8
BÖHME Marcus
Middle blocker
12
BREHME Anton
Middle blocker
14
KARLITZEK Moritz
Outside spiker
15
BAXPÖHLER Noah
Middle blocker
Coaches
61731
BERTI Oscar
Assistant Coach
BERTI Oscar
Assistant Coach
Highlights
Great set by Kampa (GER)
---
Highlights
Captain Deroo (BEL) leads his teammates to another victory
---
Highlights
Tuerlinckx (BEL) celebrates
---
Highlights
Monster block party behind the VIP seats
---
Highlights
Well-deserved applause for both players and fans of Belgium
---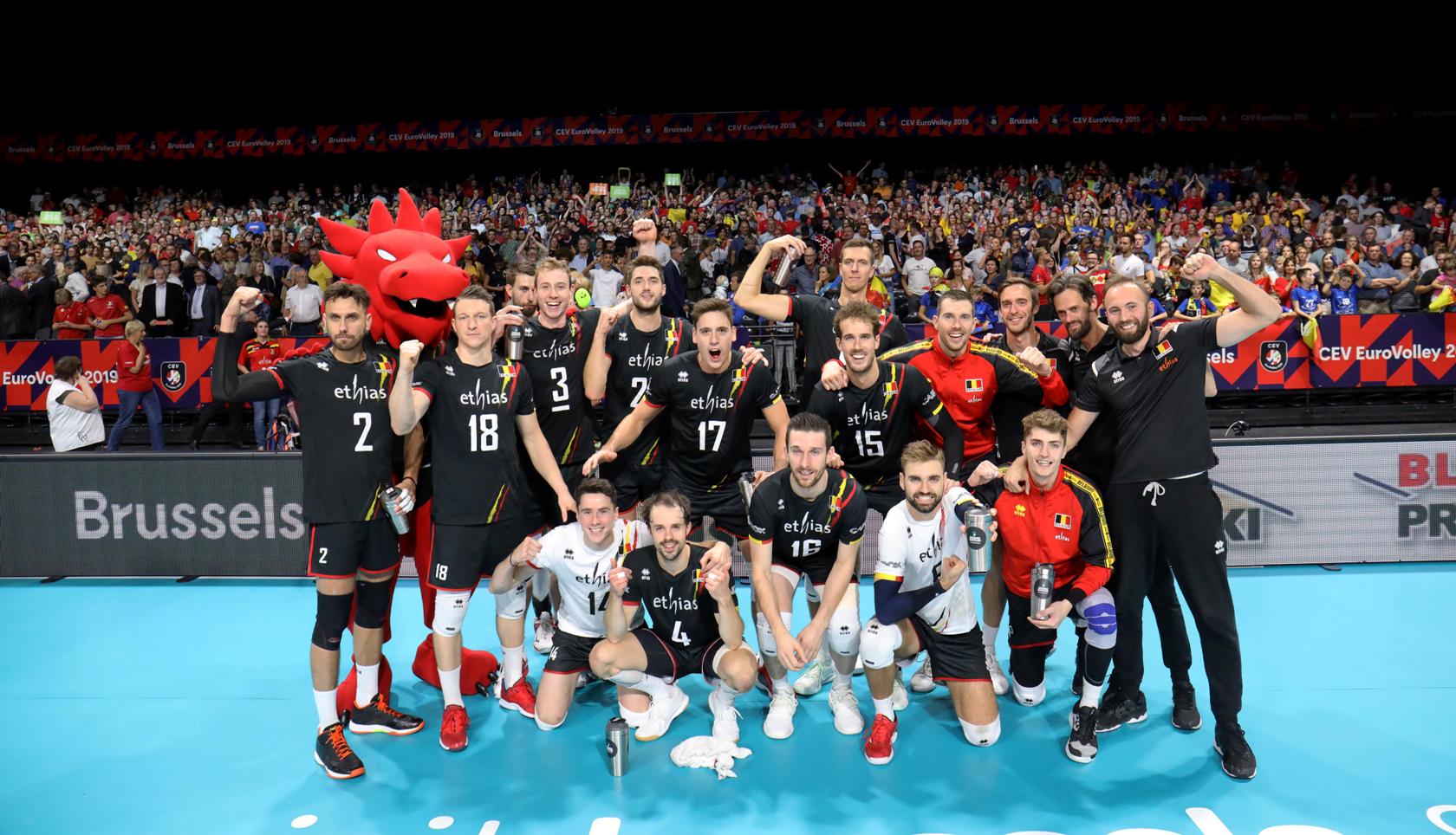 Match Report
Inspired Belgium survive furious German comeback on way to thrilling win

Article
Belgium defeated Germany in five sets to claim their second win in Pool B and leave their neighbours winless in Brussels. The Germans rallied from two sets down to prompt a decider, but their comeback did not go all the way to a complete reversal of the match.

Germany maintained a slight lead through the most part of the first set, but a total of 13 unforced errors proved fatal as Belgium snatched the set win, turning the score in the last rallies. With captain Sam Deroo on fire in offence, the home side were well in control of the second set to double their lead. Led by high-scoring Christian Fromm, the Germans broke away with a 10-point lead in set three, then allowed the Belgians to come back to within two, but persevered to win the set and stay alive in the match. Fromm powered on with another eight points in set four to bring his team to a deciding fifth set. Inspired by a relentless home crowd and led by a fantastic Deroo, coach Brecht Van Kerckhove's men battled it out to win the hard-fought tie-breaker.

Fromm fired away 27 points to lead the scorers of the match. Deroo put away 19 for the winners.
Read more
The match in numbers
Points
The combined total number of points scored by both teams throughout the entire match.
Duration
The total length of the match, from the first serve through until the last point has ended.
Spectators
Total number of people in attendance at the venue – taken at the end of the second set.
Match Spikes
The combined total number of successful spikes achieved by both teams throughout the entire match.
Reception Level
An average of the two team service reception percentages from the complete match.
Net Domination
The number of successful point winning blocks of GERMANY compared to BELGIUM.
Ace Count
GERMANY number of service aces compared to BELGIUM
Error Difference
Errors leading to points of GERMANY, next to those from BELGIUM
"In the first set we were struggling with our serving. It was only with Ruben Schott in the team that we raised our serving level. The tie-breaker turned into a huge deception, since we have no other choice than to win our next three games in order to avoid the fourth place in our pool."
Christian Fromm
Outside spiker of Germany
"We had some tough moments in the third and the fourth sets, so we had to look for solutions. So I tried to rotate all my players. But in the end it came down to playing a good tie-breaker, giving our best from the first point on. That's how we could keep this important victory at home. Now we have to recover well, because we need some more wins in order to keep a good position in our pool."
Brecht Van Kerckhove
Coach of Belgium