Overview
The last match for Bulgaria in Pool A will be against the 2005 EuroVolley champions from Italy. Prandi's men may try and react after their tough loss to France yesterday, but Italy want to keep their clean sheet in EuroVolley 2019 before facing hosts France.
Article - Pool A Preview
---
"Tonight will be different, because yesterday we showed nothing. Today is a new day and a new challenge so I believe we will show better Volleyball than yesterday."
Tsvetan Sokolov
Bulgaria's opposite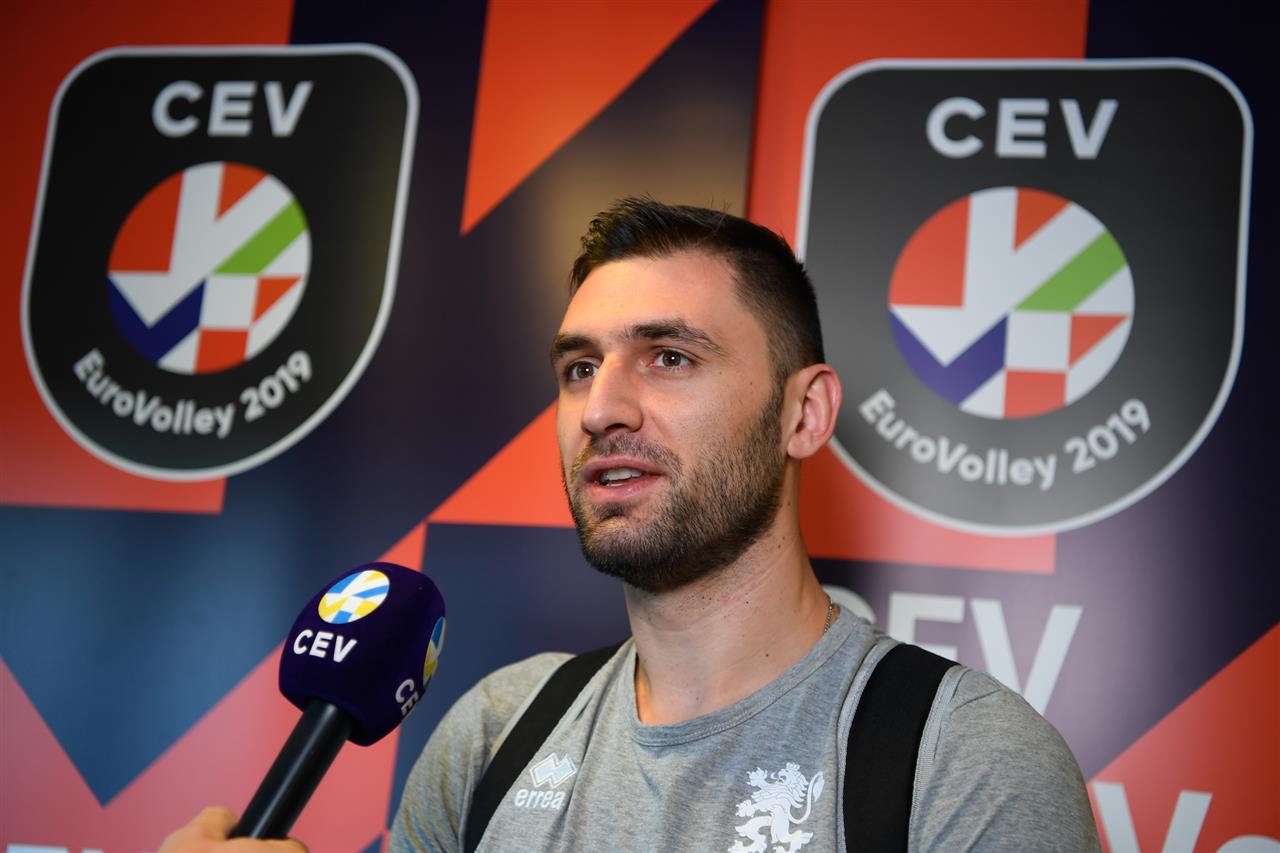 Tsvetan Sokolov
Team
Squad Listing
Team
1
CANDELLARO Davide
Middle blocker
5
JUANTORENA PORTUONDO Osmany
Outside spiker
10
LANZA Filippo
Outside spiker
13
COLACI Massimo Vito
Libero
14
PIANO Matteo
Middle blocker
15
RUSSO Roberto
Middle blocker
16
ANTONOV Oleg
Outside spiker
17
ANZANI Simone
Middle blocker
19
LAVIA Daniele
Outside spiker
Coaches
62752
BLENGINI Gianlorenzo
Head Coach
BLENGINI Gianlorenzo
Head Coach
23906
MATTIOLI Francesco
Assistant Coach 2
MATTIOLI Francesco
Assistant Coach 2
Highlights
Team Bulgaria during National anthem
---
Highlights
Team Italy during National anthem
---
Highlights
Italian Coach Gianlorenzo BLENGINI during time-out
---
Highlights
Bulgarian Coach Silvano PRANDI during time-out
---
Highlights
Osmany JUANTORENA PORTUONDO (ITA) spikes
---
Highlights
Ivan ZAYTSEV (ITA) spikes on Bulgarian block
---
Match Report
Italy overcome Bulgaria in four sets

Article
17 September 2019
After a slow start, Italy defeated Bulgaria in four sets, thus assuring the first or second place of Pool A. Blengini's men improved set after set to land on a clear victory in the last one, notably thanks to Juantorena and Zaytsev.
Bulgaria are through with pool matches and place third; they will therefore face the second team of Pool C, which still has to be determined given today's loss of home country Slovenia to North Macedonia. The final of Pool A between Italy and France will occur tomorrow at 8:30pm to decide the top two spots in the group.
Read more
The match in numbers
Points
The combined total number of points scored by both teams throughout the entire match.
Duration
The total length of the match, from the first serve through until the last point has ended.
Spectators
Total number of people in attendance at the venue – taken at the end of the second set.
Match Spikes
The combined total number of successful spikes achieved by both teams throughout the entire match.
Reception Level
An average of the two team service reception percentages from the complete match.
Net Domination
The number of successful point winning blocks of ITALY compared to BULGARIA.
Ace Count
ITALY number of service aces compared to BULGARIA
Error Difference
Errors leading to points of ITALY, next to those from BULGARIA
"It was a tough start for us, hard to face the energy of the Bulgarians who served and defended really well in the first set. But then we recovered and eventually won. Tomorrow, we'll play against France, a match we've been waiting for for a long time. They play really well at the moment but we'll try to mess them."
Ivan Zaytsev
Italy's opposite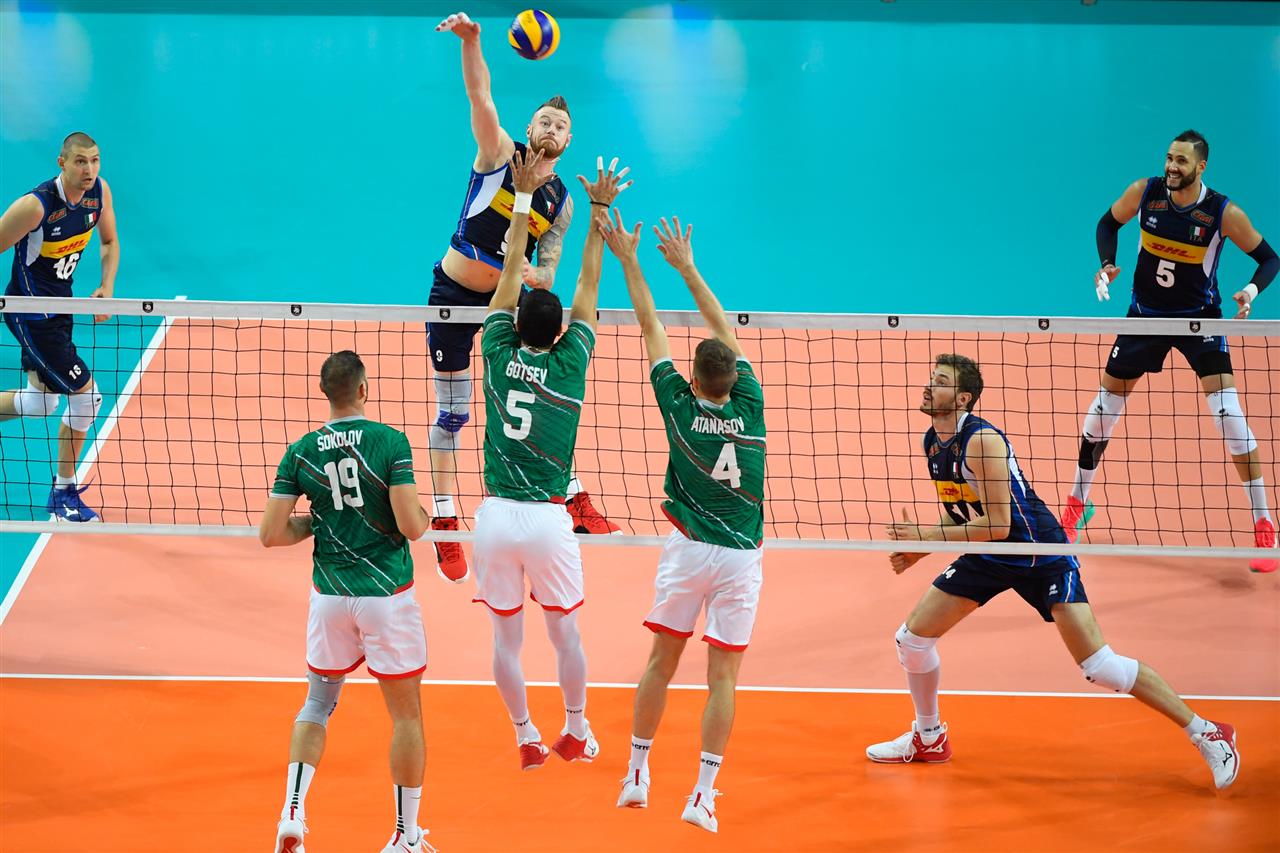 Zaytsev attacking
"We started very well the first few games, but against France and Italy we see where our team is right now. They we better than us. We have some rest days and then will play someone from Pool C so need to start to focus on this game"
Teodor SALPAROV
Libero for Bulgaria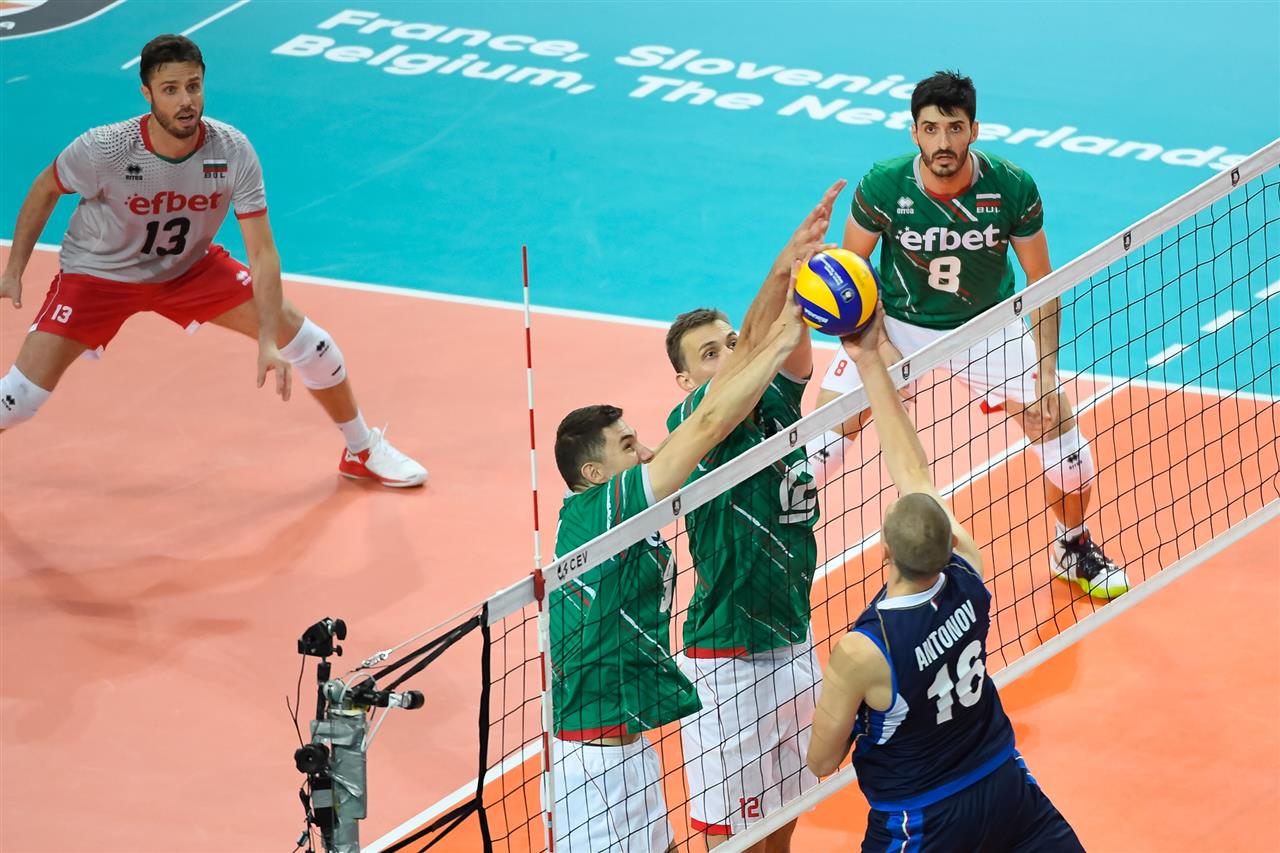 Oleg ANTONOV attacks with Teodor SALPAROV in defence