"This is the first big match for us in this tournament. I think we are ready and we expect a physical game against one of the best teams in Europe. It's always great to play in front of a full crowd, so we're looking forward to it."
Viktor Yosifov
Bulgaria's captain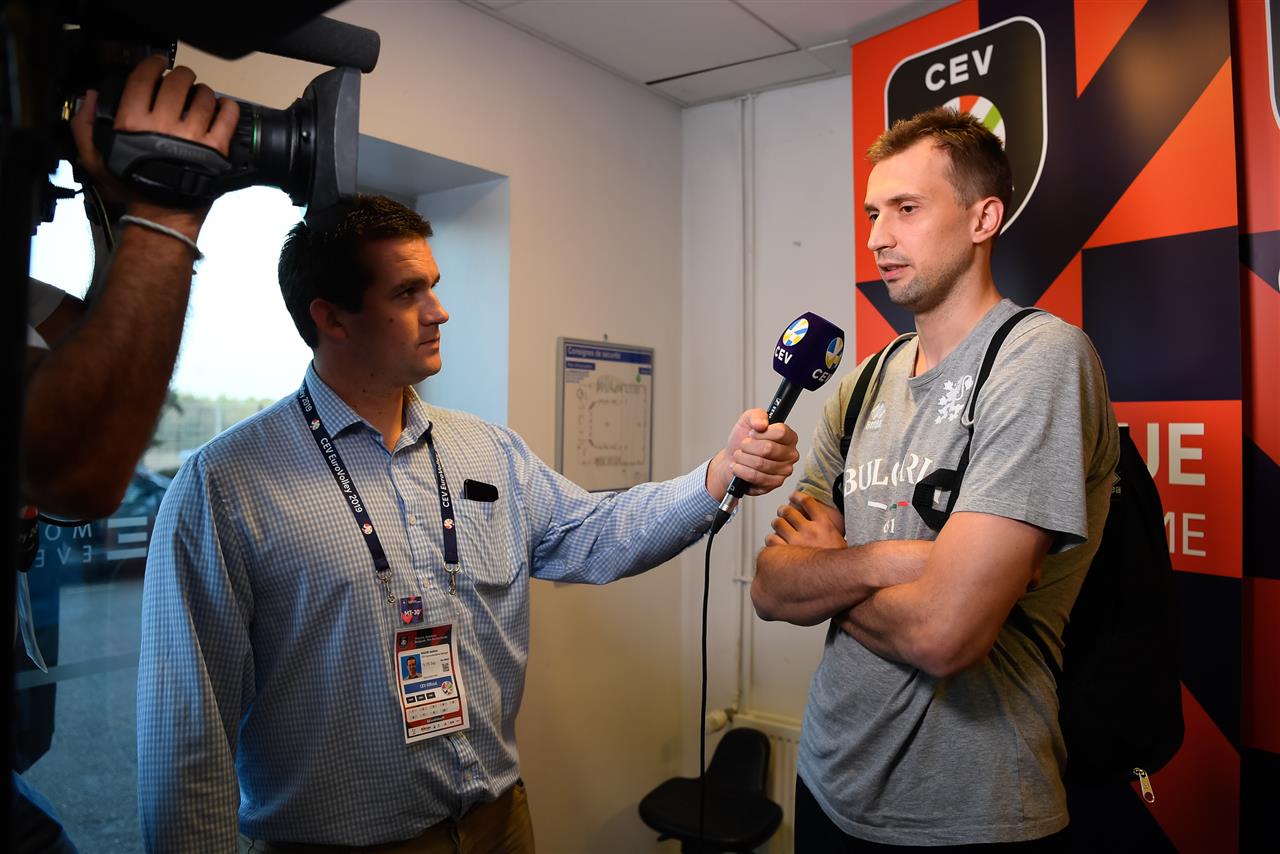 "We're excited to play against Bulgaria. After our three wins, we're hoping to play the same way tonight, especially with all the amazing crowd cheering for us."
Julien Lyneel
France's outside spiker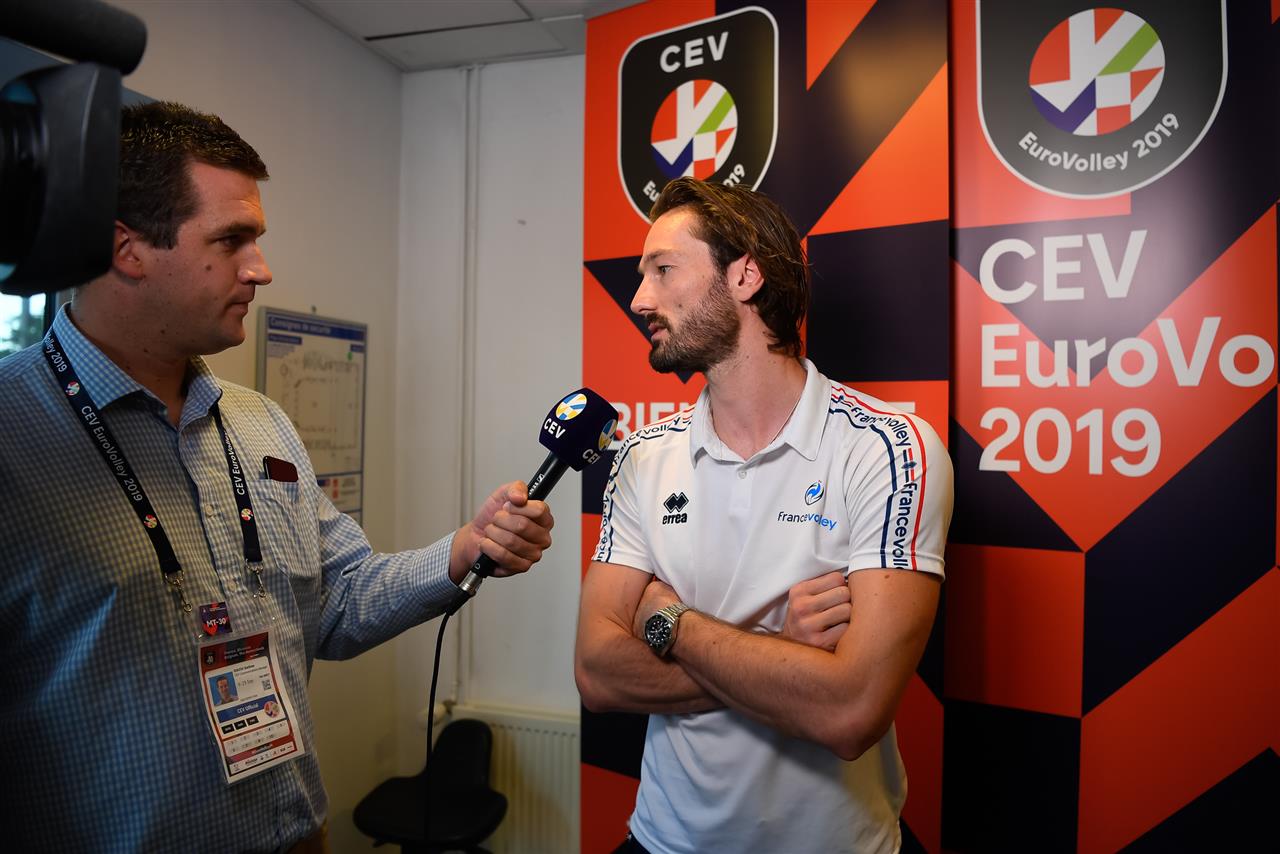 Overview
One of the highlight matches in Pool A is the clash between France and Bulgaria. In the 2019 Volleyball Nations League a 5 set thriller ended in Bulgaria's favour. Overall their record is even with 7 wins and 7 losses.
Article - Pool A Preview
---
Team
Squad Listing
Team
7
TILLIE Kévin
Outside spiker
8
LYNEEL Julien
Outside spiker
10
LE ROUX Kevin
Middle blocker
11
BRIZARD Antoine Arthur Fabien
Setter
14
LE GOFF Nicolas
Middle blocker
16
BULTOR Daryl
Middle blocker
17
CLEVENOT Trévor
Outside spiker
18
ROSSARD Thibault
Outside spiker
21
CHINENYEZE Barthélémy
Middle blocker
Coaches
9892
TILLIE Laurent
Head Coach
TILLIE Laurent
Head Coach
9719
ENARD Cedric
Assistant Coach 2
ENARD Cedric
Assistant Coach 2
27050
JOSSERAND Arnaud
Assistant Coach
JOSSERAND Arnaud
Assistant Coach
Highlights
Kevin TILLIE (FRA) spikes on Bulgarian block
---
Highlights
Aleksandar Boričić
---
Highlights
Team Bulgaria celebrates
---
Highlights
Julien LYNEEL (FRA) in action
---
Highlights
Martin ATANASOV (BUL) spikes
---
Highlights
Bulgarian Coach Silvano PRANDI
---
Highlights
Stephen BOYER (FRA) reacts
---
Highlights
Team France celebrates the victory
---
Match Report
France stun Bulgaria in straight sets

Article
16 September 2019
France solidly won against Bulgaria in straight sets, thus assured to place at least second in Pool A. In front of a rich crowd, Lyneel and his teammates made a display of efficiency and aesthetics. The French outside hitter, probably one of the players of EuroVolley 2019 so far, was once again outstanding.
After four matches won 3-0, France are ready to face Italy on Wednesday, potentially to know which team will top Pool A at the end of phase 1. Let us remind that Pool A will cross Pool C, occurring in Ljubljana, where Russia, Slovenia, Finland, Turkey, Belarus, and North Macedonia are facing each other.
Read more
The match in numbers
Points
The combined total number of points scored by both teams throughout the entire match.
Duration
The total length of the match, from the first serve through until the last point has ended.
Spectators
Total number of people in attendance at the venue – taken at the end of the second set.
Match Spikes
The combined total number of successful spikes achieved by both teams throughout the entire match.
Reception Level
An average of the two team service reception percentages from the complete match.
Net Domination
The number of successful point winning blocks of FRANCE compared to BULGARIA.
Ace Count
FRANCE number of service aces compared to BULGARIA
Error Difference
Errors leading to points of FRANCE, next to those from BULGARIA
"I'm really happy with the way we all played tonight. We won our games 3-0 but that's not important, what matters is to win all matches, hopefully till the end."
Benjamin Toniutti
France's captain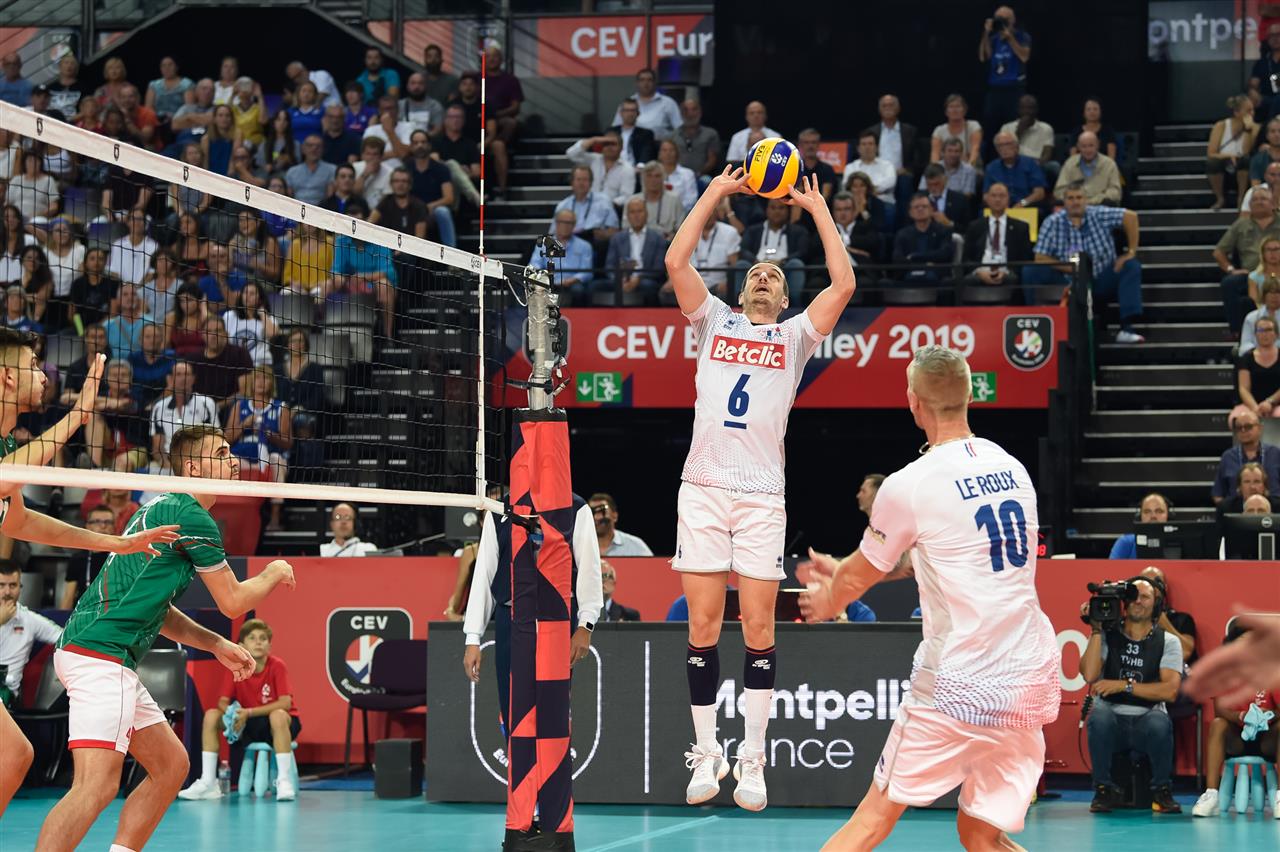 Toniutti setting
"What can I say? It was really one of the worst games we have played. We played bad Volleyball with a lot of mistakes but we need to forget this match as tomorrow is another day and another game."
Tsvetan Sokolov
Bulgaria's opposite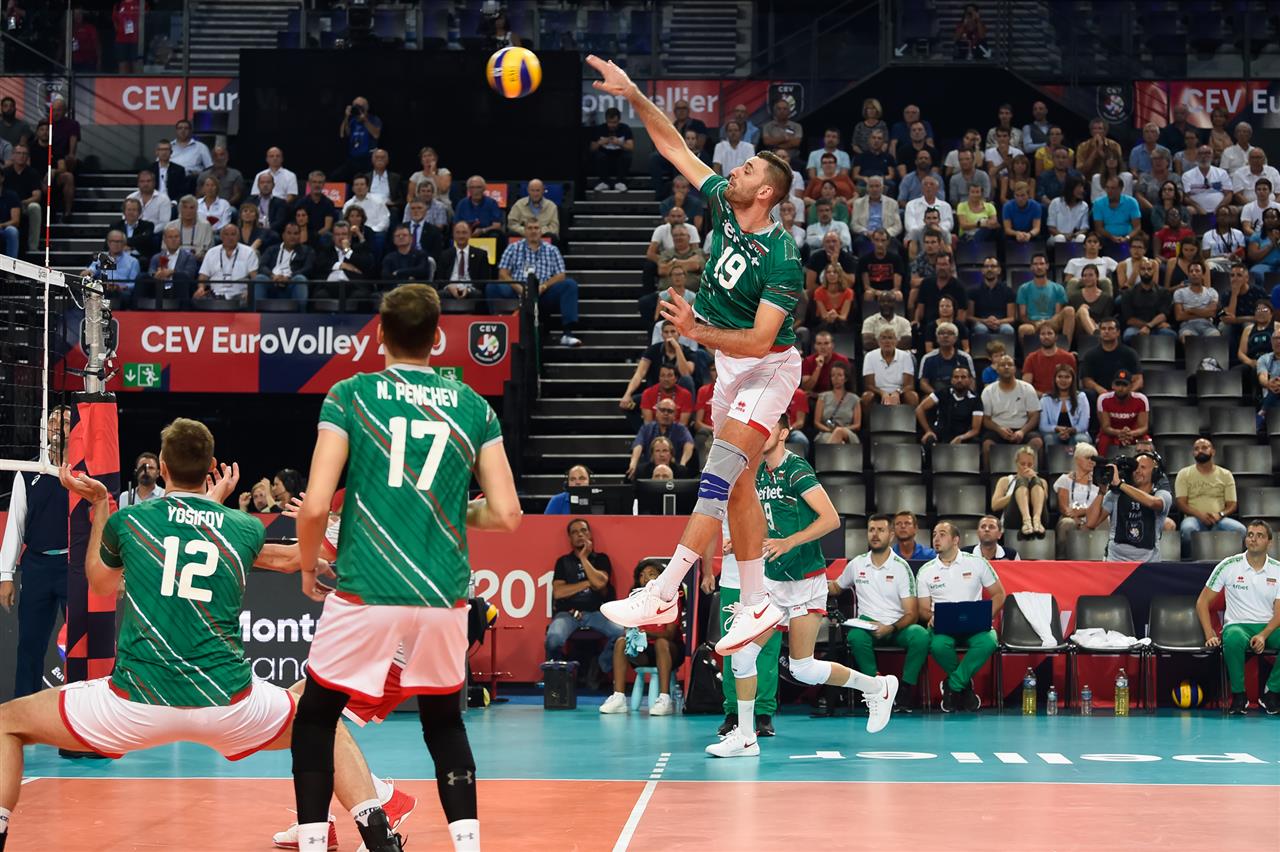 Sokolov behind the 3-meter line
"It was a bit hard to play three matches in a row, but we rested to be fully loaded for this particular game that was crucial for the ranking. I do not think they play at the level tonight but our victory was really efficient."
Stephen Boyer
France's opposite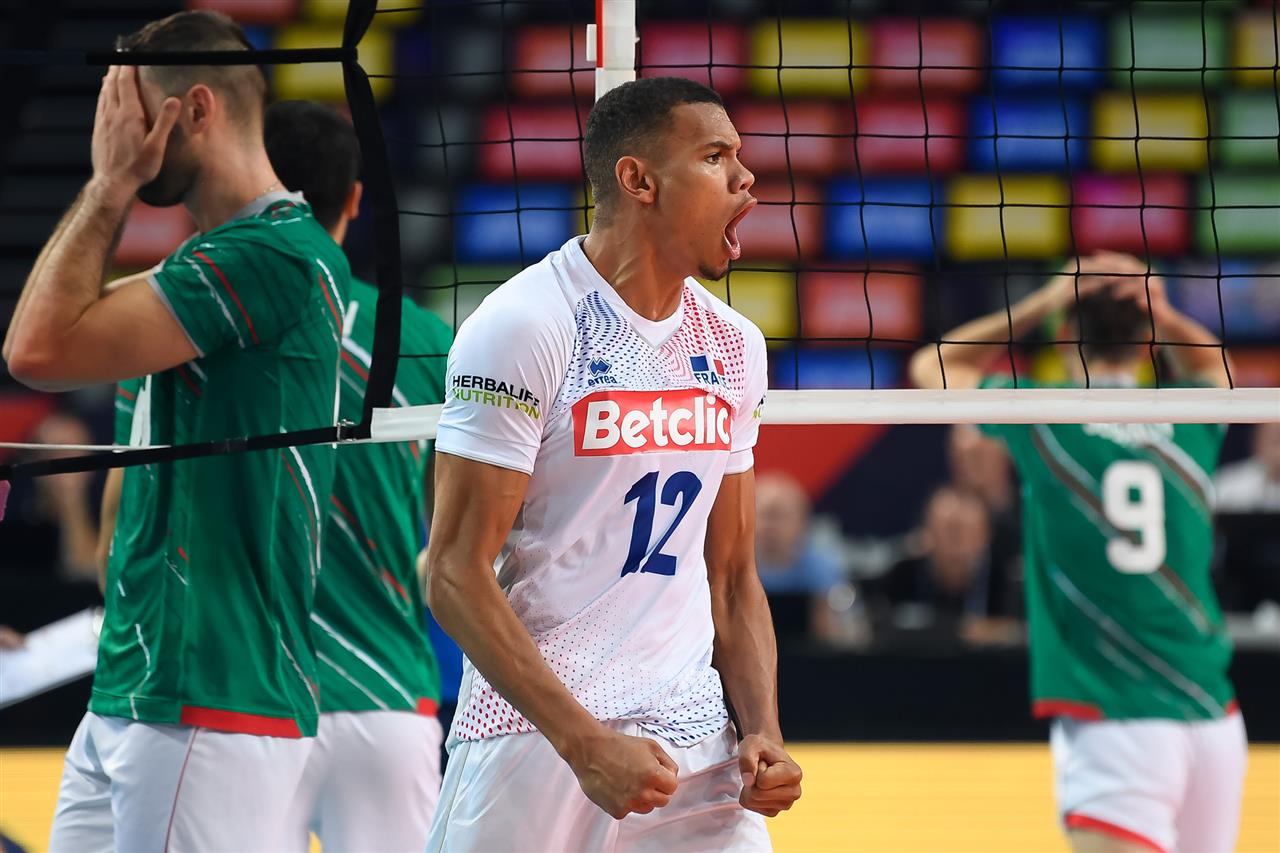 Boyer celebrating