Overview
These two teams meet for the third time this year. After Romania beat Greece in the final of the European Silver League – 3-2 in Greece and 3-0 in Romania, Greece are ambitious for a win.
Article - Pool A Preview
---
"We already had three difficult games and we have two more coming up. Romania is a very good team we played against them two months ago and we hope to be the winners this time. In order to get the chance to go to the next step."
Menelaos Kokkinakis
Greece's libero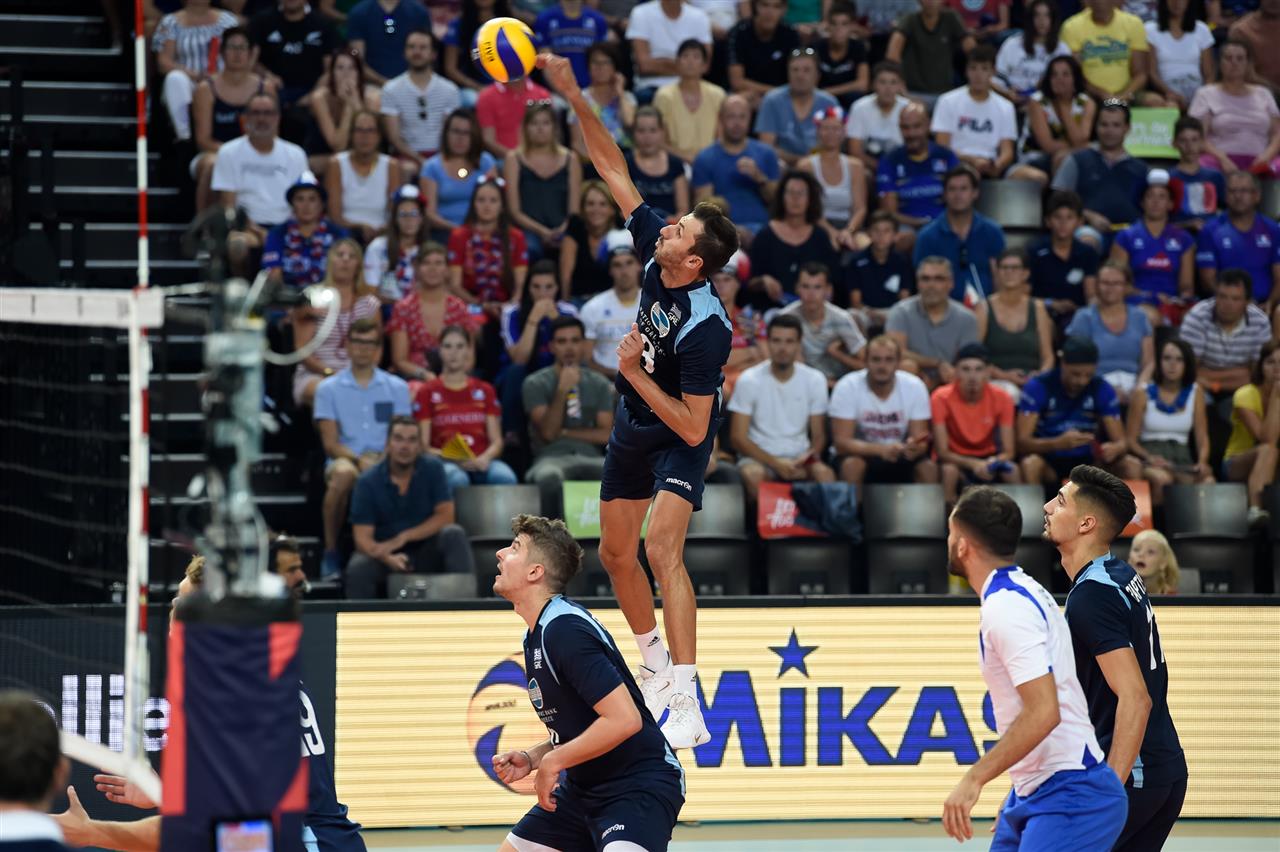 Kokkinakis covering for Zoupani
"Until now, we were just fighting every game to build up our experience in order to arrive ready for today's game. We are confident today because we beat them in Silver League recently. We know it's going to be different but we still think we can win."
Robert Aciobanitei
Romania's outside hitter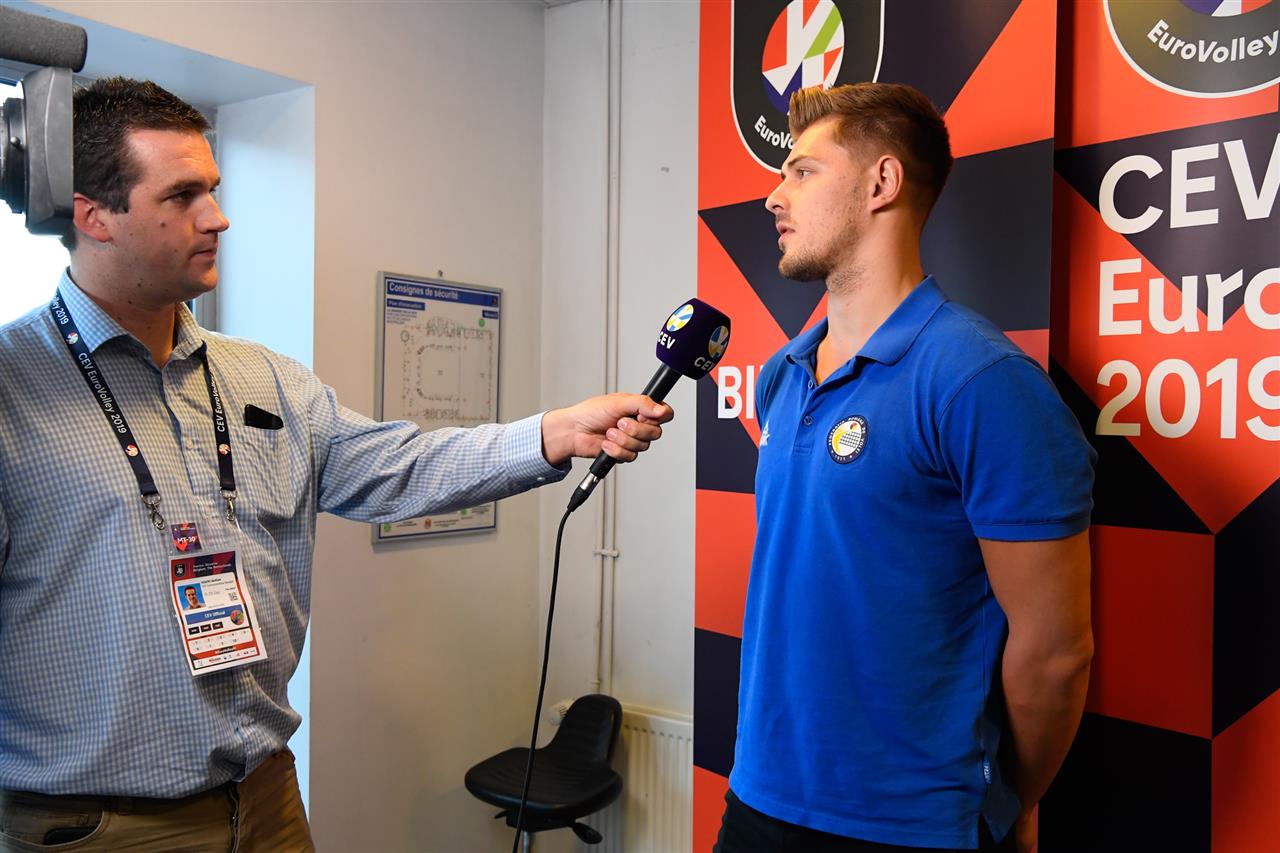 Aciobanitei being interviewed
Team
Squad Listing
Team
5
MIHALCEA Razvan Florentin
Middle blocker
8
GHEORGHITA Mihai
Middle blocker
9
ACIOBANITEI Robert Adrian
Outside spiker
12
BALA Marian Iulian
Outside spiker
15
SUSON Silviu-Ioan
Outside spiker
16
BALEAN Rares Ionut
Outside spiker
17
KANTOR Vlad Alexandru
Libero
18
OLTEANU Razvan
Middle blocker
19
SPINU Andrei
Middle blocker
Coaches
8104
MACARIE Ovidiu
Assistant Coach
MACARIE Ovidiu
Assistant Coach
Highlights
Team Greece during National anthem
---
Highlights
Team Romania during National anthem
---
Highlights
Robert Adrian ACIOBANITEI (ROU) spikes on Greek block
---
Highlights
Alexandros RAPTIS (GRE) spikes Romanian block
---
Highlights
Liviu CRISTUDOR (ROU) receives the ball
---
Highlights
Andrei SPINU (ROU) spikes on Greek block
---
Match Report
Greece closer to qualification after win over Romania

Article
16 September 2019
After three losses each, Greece and Romania faced each other to get their first win in EuroVolley 2019. And after a very tight match, Greece eventually prevailed in four sets partly thanks to outside-spiker Athanasios Protopsaltis and his 20 points. Romania put up a great fight but could not manage to close out sets 1 and 3, and fell quickly behind in set 4.
Greece took a great edge tonight towards grabbing the fourth qualifying ticket for the knock-out phase. But Portugal, and even Romania, can still steal it. It will all be decided in the next two days with their two remaining matchups with Portugal.
Read more
The match in numbers
Points
The combined total number of points scored by both teams throughout the entire match.
Duration
The total length of the match, from the first serve through until the last point has ended.
Spectators
Total number of people in attendance at the venue – taken at the end of the second set.
Match Spikes
The combined total number of successful spikes achieved by both teams throughout the entire match.
Reception Level
An average of the two team service reception percentages from the complete match.
Net Domination
The number of successful point winning blocks of ROMANIA compared to GREECE.
Ace Count
ROMANIA number of service aces compared to GREECE
Error Difference
Errors leading to points of ROMANIA, next to those from GREECE
"We put up a great fight as a team. We knew it would be tight, but we eventually won that one. It was a final for us, and we'll have another final against Portugal tomorrow."
Athanasios Protopsaltis
Greece's outside hitter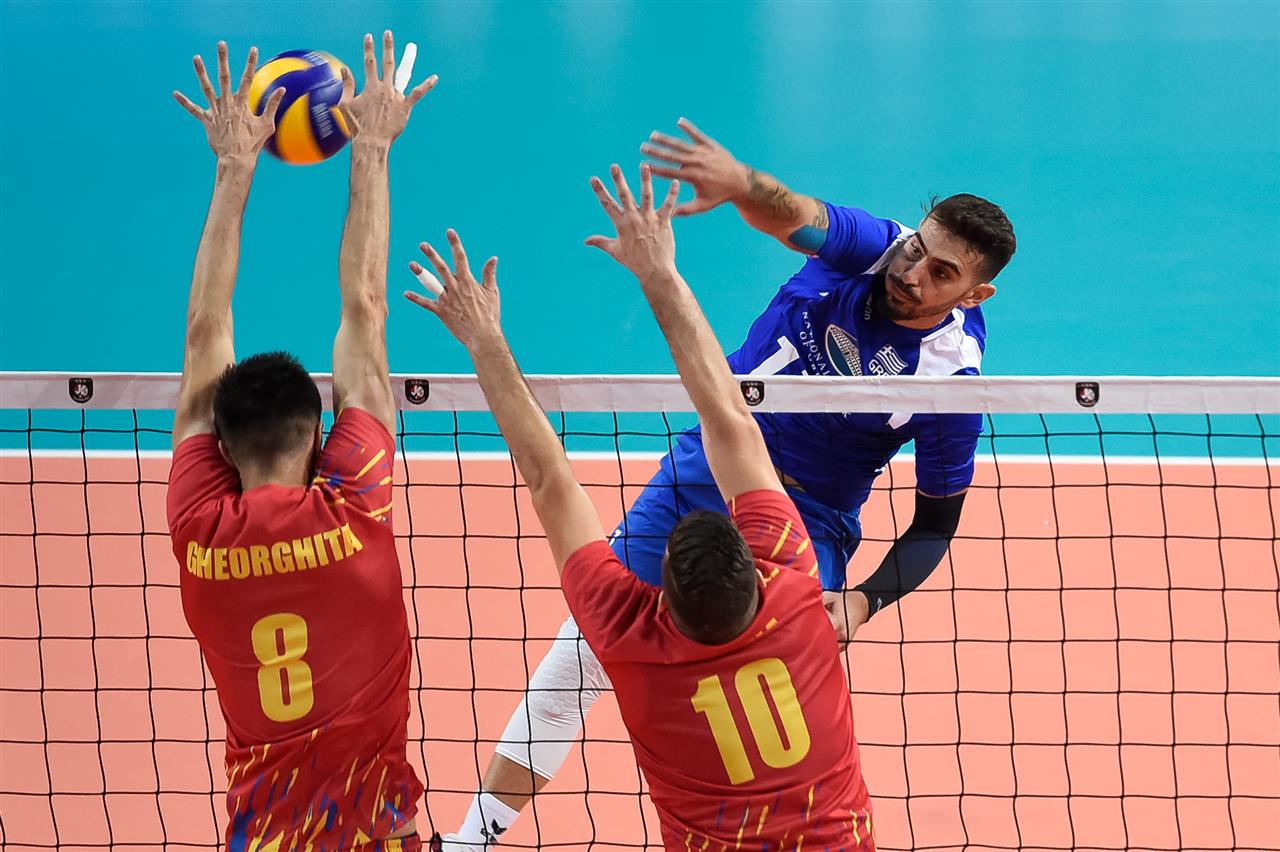 Protopsaltis attacking