What a fun week I had at the European Volleyball Championships! I got to visit some new cities like Amsterdam in The Netherlands and Antwerp in Belgium. The fans there were awesome! We took a day off today, but tomorrow I'm excited about all the great volleyball action that is happening. The players are so good and they always remember to high five me. I am sad to say goodbye to all the teams that aren't moving to the next round, but the show must go on!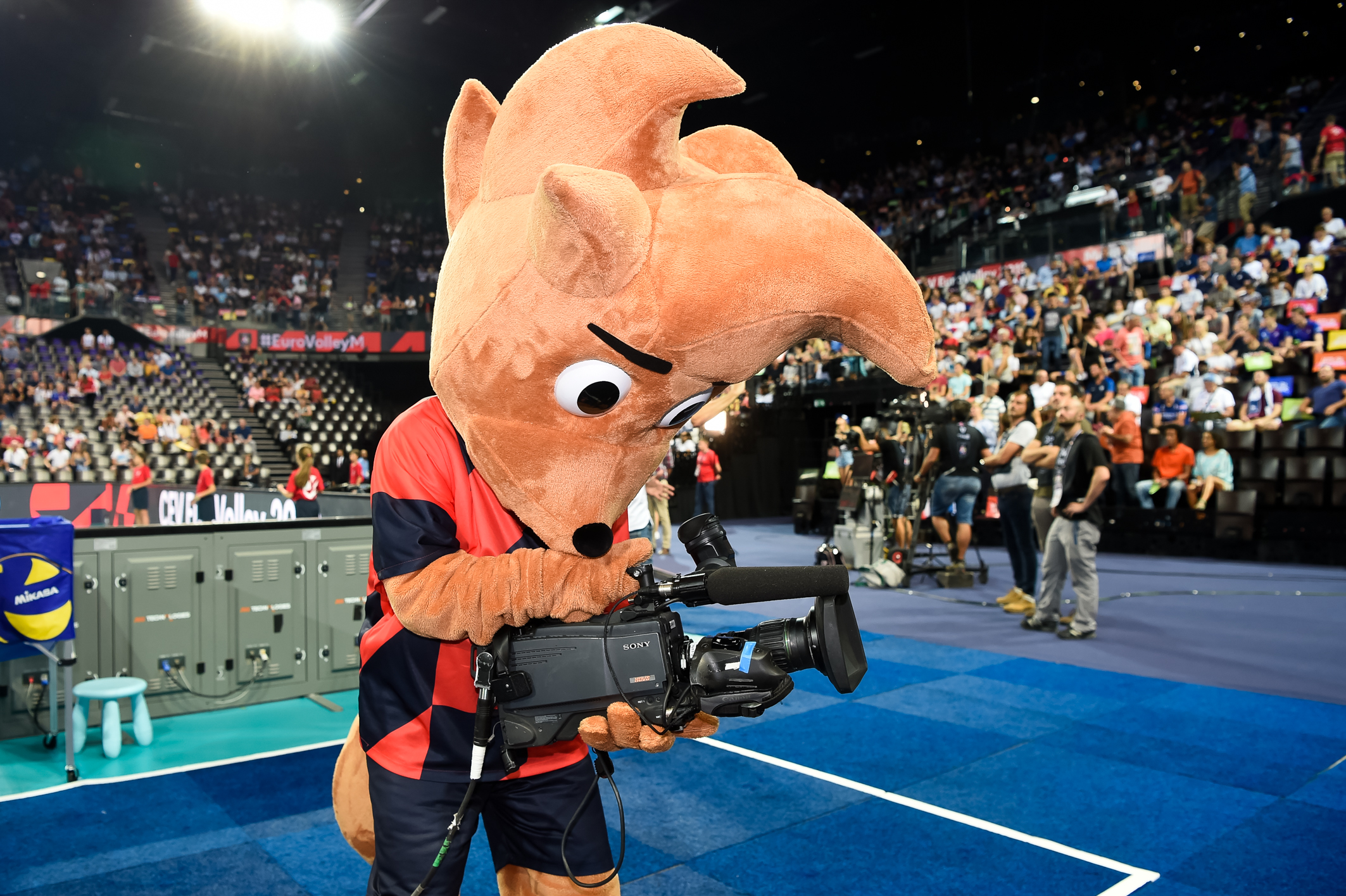 How do you work this thing?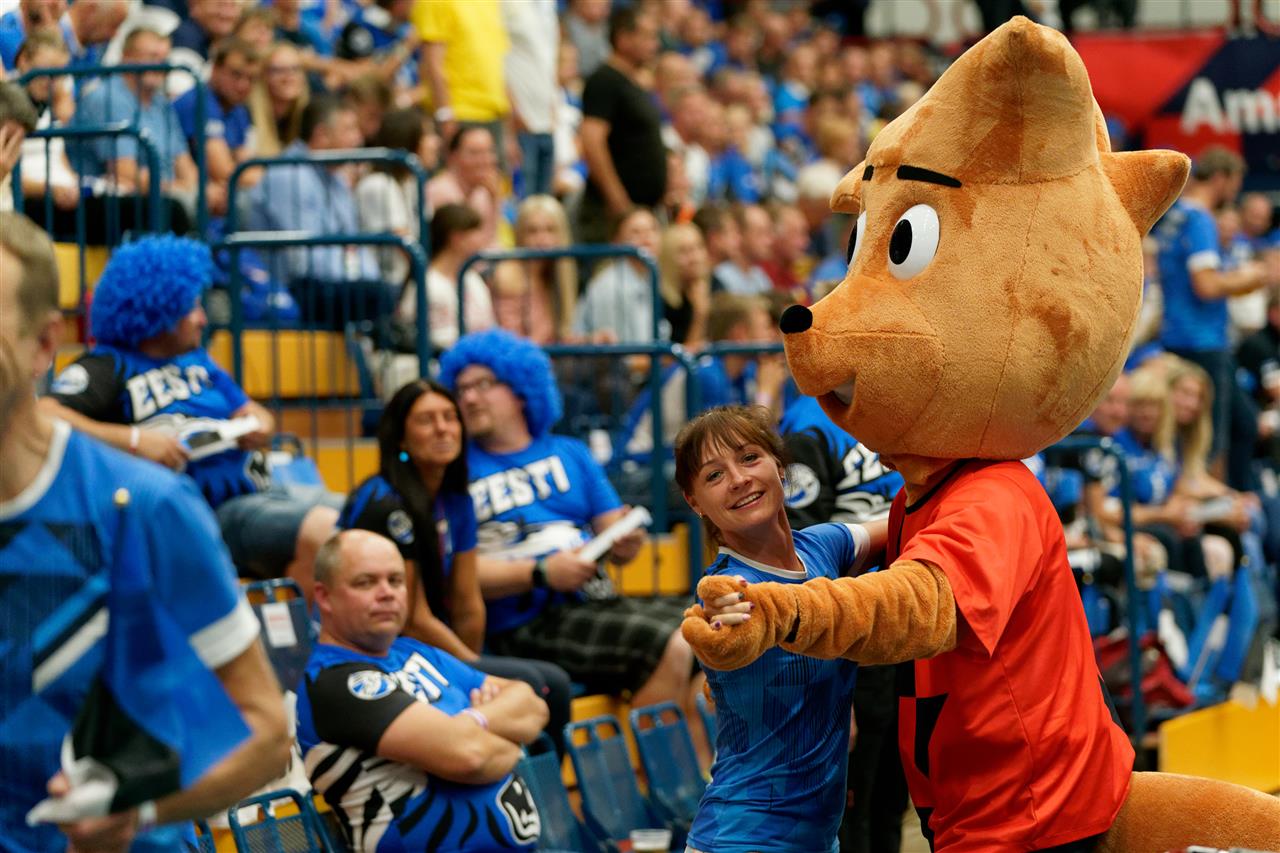 The Estonian fans are good dancers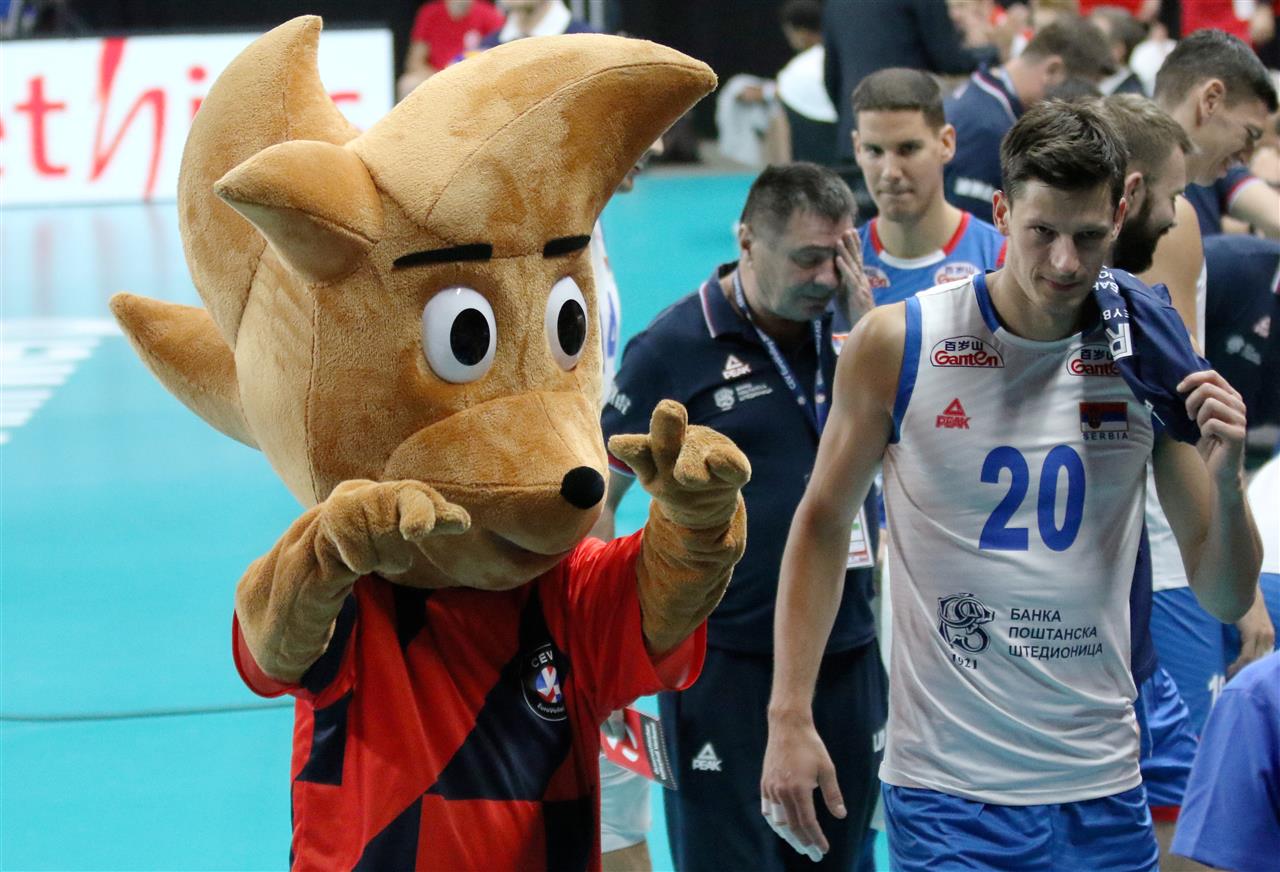 Srecko Lisinac is almost as tall as me
When a player scores from a serve, we call that an ace. That's where I got my name! It's one of my favourite moments in a volleyball match. There are some players who get a lot of aces. Jan Hadrava gave me a high five after he got 10 aces in one game. There are other players who get lots of aces in the tournament too, like Wilfredo Leon, Aleksander Atanasijevic, Ivan Zaytsev, Nimir Abdel-Aziz, Kevin Le Roux, and Oleh Plotnytskyi. Who do you think will have the most aces?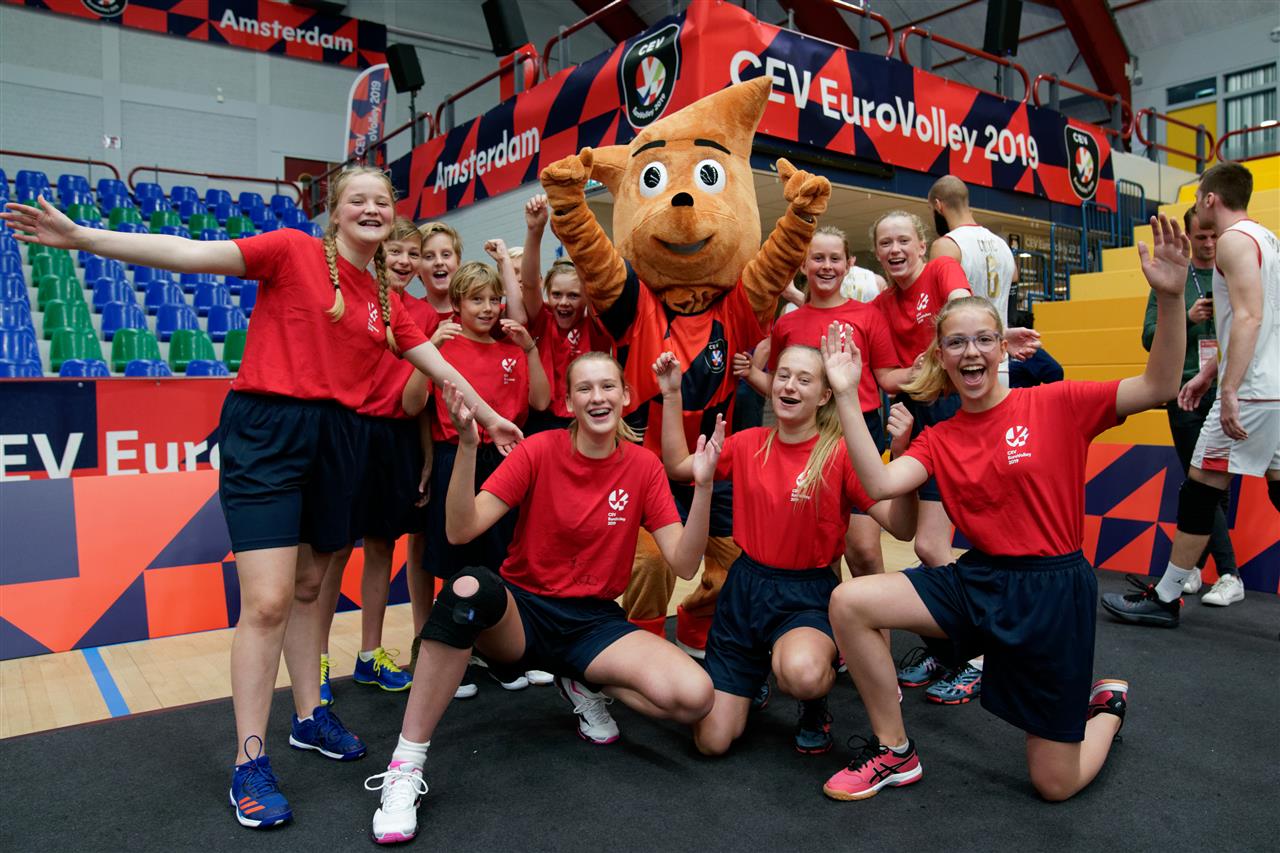 Couldn't do my job without all the great volunteers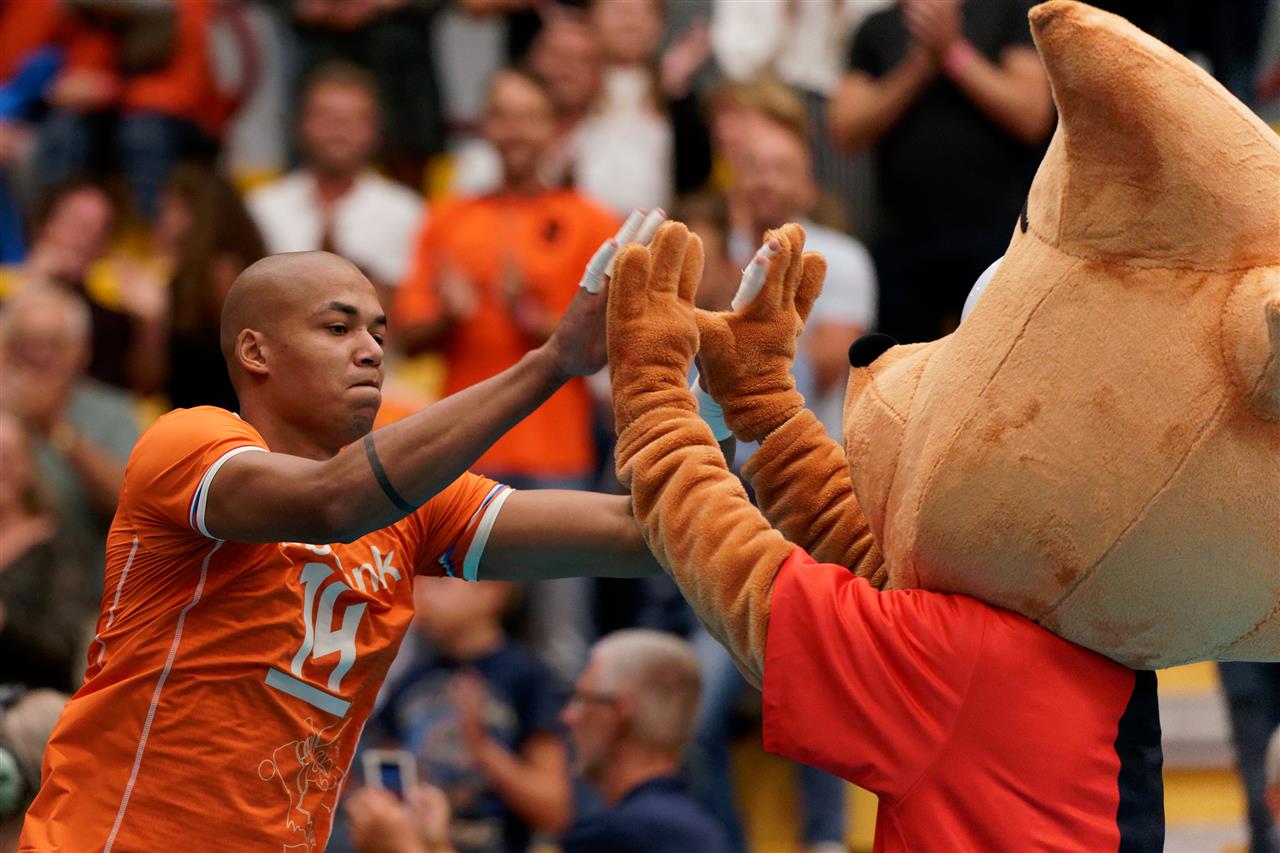 Nimir is a pretty cool guy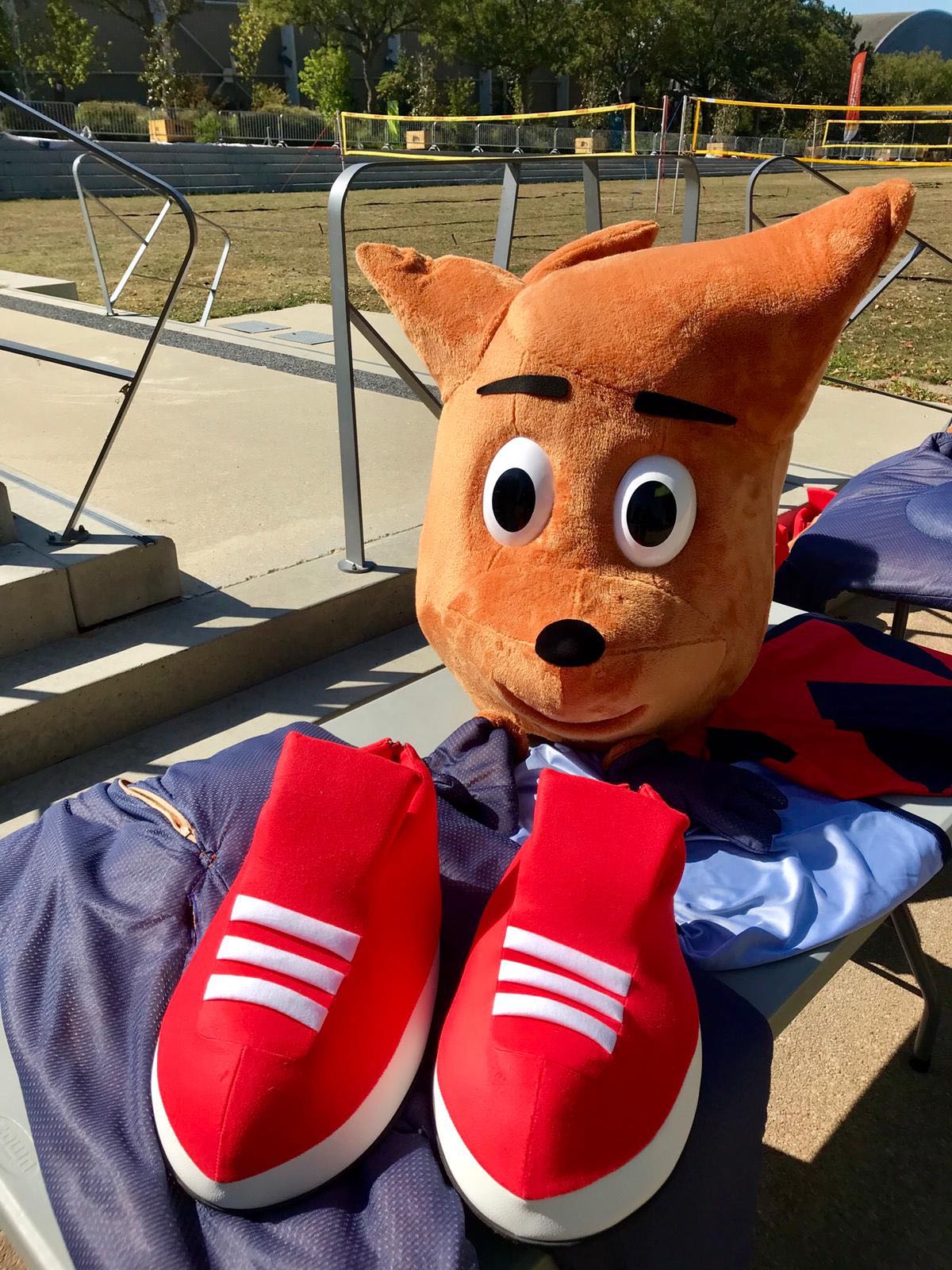 My body is invisible in this one. How? Its a secret